Austrian photographer wins top prize at sports photo contest in Taiwan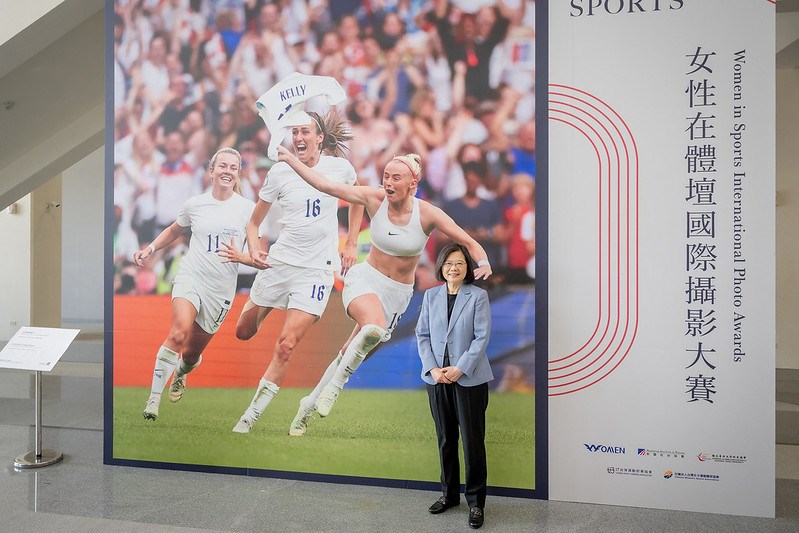 Taipei, May 5 (CNA) Berlin-based Austrian photographer Lisi Niesner on Friday won the top prize at the first-ever Women in Sports International Photo Awards organized by a Taiwanese NGO.
Speaking at an awards ceremony in New Taipei through a pre-recorded video, Niesner, a sports photographer with Reuters, said she was "deeply, deeply honoured" to have received the Grand Jury Award.
Niesner's winning photo, titled "Football's Coming Home," captures the moment when the England women's national football team scored the winning goal in the final of the Women's Euro 2022.
"Women are often forgotten about and passed over in sport and the media," jury member Lynne Cameron, who is also vice chair of the British Press Photographers' Association, said at the ceremony, adding that Niesner's work was "important in the world of sport."
Video of the first-ever Women in Sports International Photo Awards, including the video appearance of the top prize winner Lisi Niesner. CNA video
Meanwhile, American photographer Bruce Bennett and Taiwanese photographer Yu Cheng-han (余承翰) won First Place in the international and domestic categories, respectively.
While both men and women are eligible to take part in the various categories, the Grand Jury Award -- which features a trophy and US$7,000 in prize money -- is dedicated to female photographers, according to the main organizer, Taiwan Sport Forward Association.
The association said it received more than 1,300 entries from photographers in 52 countries for this year's photo contest, which aims at honoring outstanding sports photography and bringing more attention to women athletes.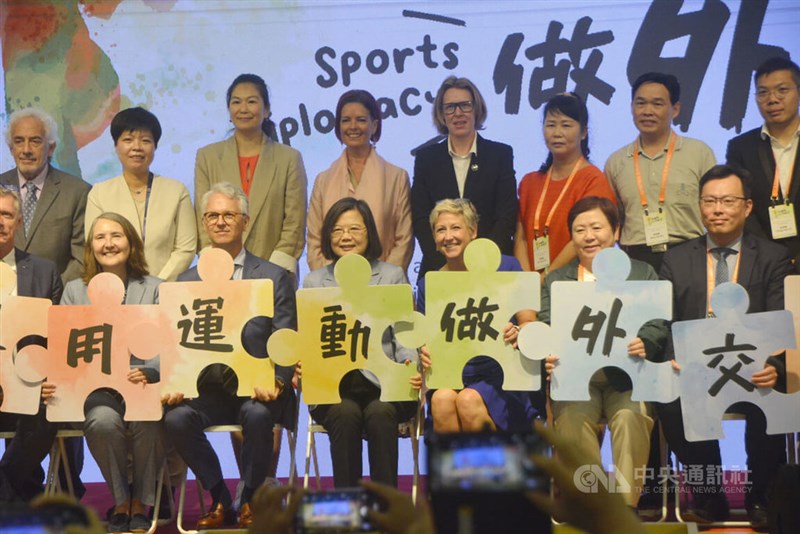 The event was supported by the United States Department of State's Global Sports Mentoring Program, U.S. Ambassador to Belize Michelle Kwan, who is the most decorated figure skater in U.S. history, said in a pre-recorded congratulatory video.
Meanwhile, President Tsai Ing-wen (蔡英文) praised the photos in the competitions for "raising the visibility" of female athletes and journalists, especially when exposure to women's sport is low and female sports photographers remain a minority.
Moving forward, the president said, Taiwan's government will continue to promote gender equality in sports and other fields in the country and the international community.