Taichung cultural park named venue for national comics museum
Taipei, April 1 (CNA) On the same day the Taichung International ACG Expo opened, Vice Premier Cheng Wen-tsan (鄭文燦) announced that a cultural park on the site of the former Taichung Prison will be transformed into a national comics museum, which is scheduled to open by the end of the year.
The national comics museum was the subject of a report delivered by Minister of Culture Shih Che (史哲) at the first Cabinet meeting he attended after taking office on Jan. 31, Cheng said.
After many years of discussion it was decided that the Natural Way Six Arts Cultural Center will be the site of the planned museum, Cheng added.
The complex houses a gym that dates back to 1937 and was used by prison officers in Taiwan's Japanese colonial era to practice judo and kendo.
In 1945, when the Kuomintang government took over the facility from the Japanese Colonial Government, it was transformed into Taichung Prison.
The Cultural Ministry in 2020 announced that it had selected Empire Sugar Factory, another historic site dating back to the Japanese colonial era, as a site for the museum.
However, that plan was eventually shelved after disputes over land ownership.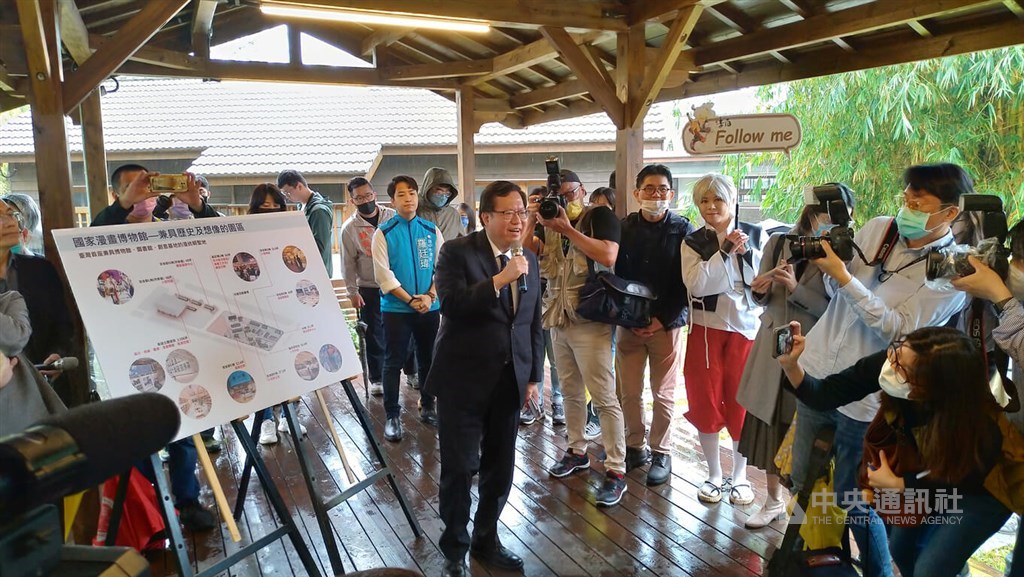 Calling comic books by local artists "part of Taiwan's collective memory," Cheng said the Cabinet will give the museum its full support by allocating sufficient funds for its planning and construction.
Cheng called on the Ministry of Culture to plan the museum in such a way that it is easily accessible to the public, allowing people to experience the magic of Taiwanese comics and giving Taichung a new cultural landmark.
The plan to establish the museum was first unveiled in 2017 by then-Taichung Mayor Lin Chia-lung (林佳龍), the objective being to showcase the works of Taiwanese manga artists and make Taichung a hub for the local comics industry.
Shih said the Ministry of Culture plans to open the museum and start holding exhibitions by the end of the year in light of popular demand.
Saying that the establishment of the museum is among his top priorities, Shih thanked Taichung City government for assigning the cultural park to the central government for its construction.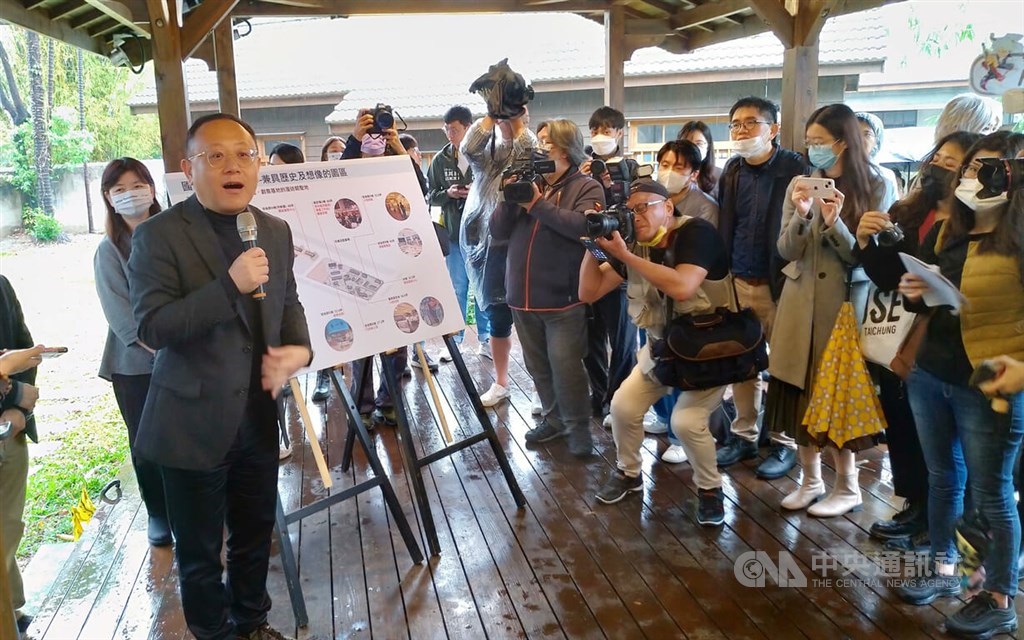 The museum and its surrounding area will occupy an area of more than two hectares, including the plot of land where the former prison dormitories currently sit, Shih said.
Contrary to traditional designs, the museum will not be a single building, but will comprise 19 Japanese buildings and one planned building, Shih said.
The museum complex will serve as a venue for comic creation, markets, research, archives and exhibitions, Shih said.