Experts called in to investigate public art plagiarism accusations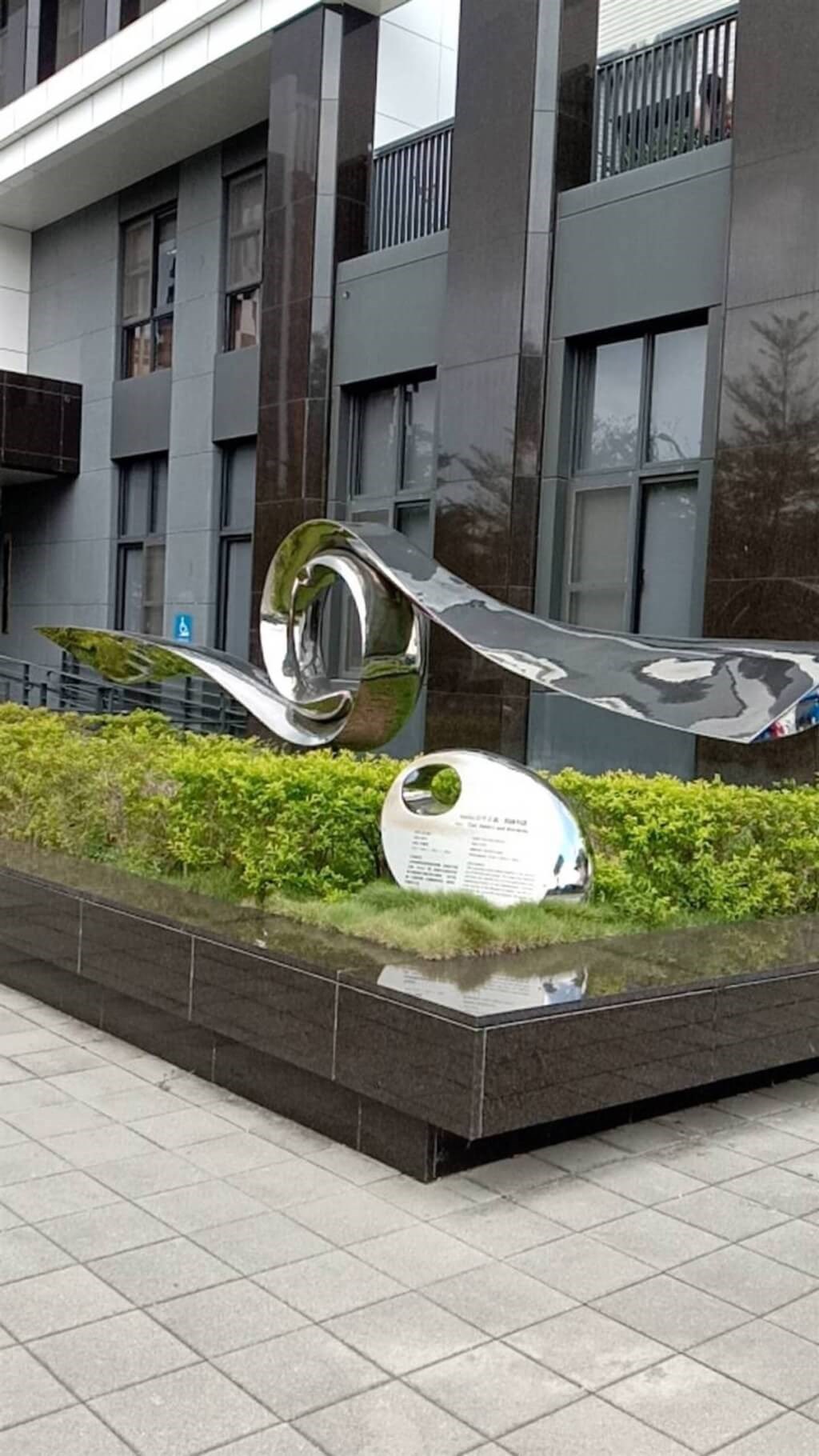 Kaohsiung, Oct. 2 (CNA) A government agency has invited independent experts to examine plagiarism accusations surrounding a NT$2 million (US$63,800) public art installation located at its branch office in Kaohsiung, southern Taiwan.
The Kaohsiung Branch of the Administrative Enforcement Agency said Saturday that it had invited third-party experts to examine the stainless-steel art display, titled "Fair, Justice and Harmony," by Taiwanese artist Tsai Wen-hsyang (蔡文祥).
A result is expected in two weeks, and if the creation is confirmed to be a piece of plagiarism, it would be covered and removed from public viewing, an official from the agency under the Ministry of Justice told CNA.
Tsai, whose work got picked up by the Kaohsiung office after winning public selection held by the Ministry of Culture in 2017, was accused of plagiarizing Satoshi Kino's ceramic work "Oroshi-《Typhoon》," which won the Censor Award at the 2016 Taiwan Ceramics Biennale.
Kino said on his Facebook page that he was shocked to learn about the news, which was broken directly to Taiwanese media last week by someone who was familiar with the Japanese artist's work.
He said the way of twisting the right-hand end of Tsai's work was almost identical to his own, adding that he was "afraid that even if the same creative idea is created with different materials, it is impossible to have such a similar twist angle."
Referencing the title of Tsai's work, Kino said: "Fairness and justice..., I don't even know where to start."
In an interview with CNA on Friday, Kino said that people deserved to know the truth for the sake of Taiwan's art development.
According to the description of Tsai's work, the two opposing swirls cleave together in the symbiosis of fairness and justice, while the circle in the center stands for harmony in the core ideals of the agency.
Meanwhile, Tsai told local media that he was frustrated when he learned about the accusation, calling it his "darkest day."
Tsai said the two projects are completely different in terms of materials, structure, and proportions.
From an aesthetic point of view, he said, the simple lines and symmetric concepts shared by both works "made it easier to draw such associations."