LGBTQ RIGHTS
/
Exhibition celebrating 20 years of Taiwan Pride opens at Songshan Creative Park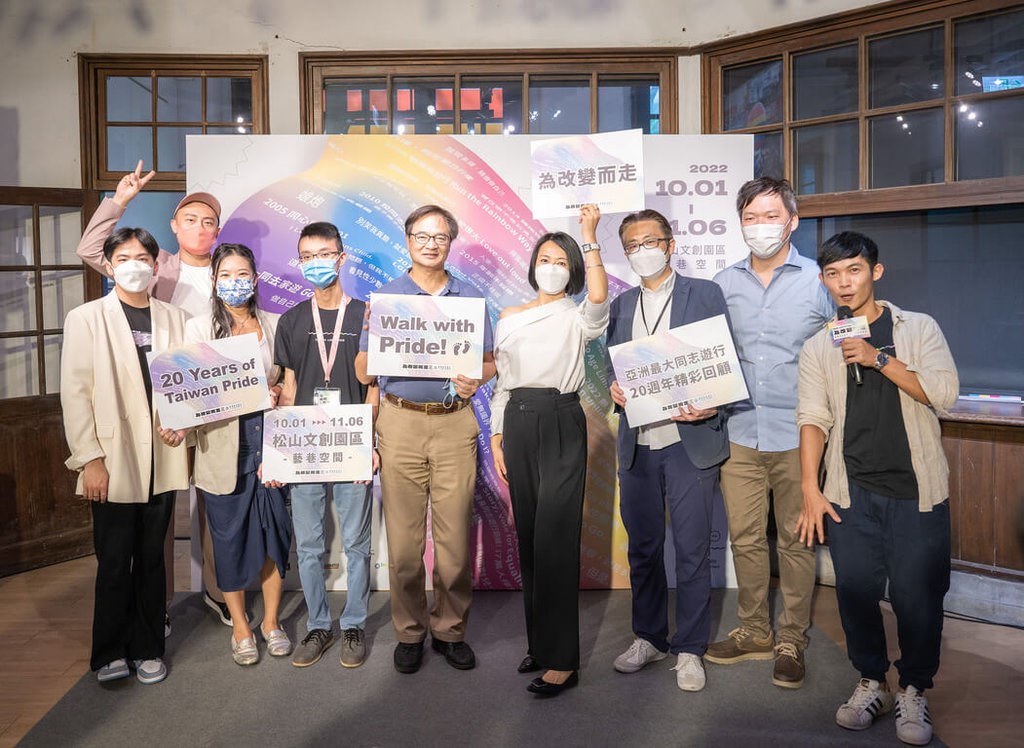 Taipei, Oct. 1 (CNA) An exhibition of artifacts, photographs, and archive documents celebrating 20 years of Taiwan Pride, Asia's largest LGBTQ pride parade, opened to the public at Songshan Cultural and Creative Park in Taipei Saturday.
The Taiwan Rainbow Civil Action Association, organizers of Taiwan Pride since 2012, said the Walk with Pride exhibition, which runs from Oct. 1- Nov. 6, would also look at the challenges and controversies encountered by those running the parade over the last two decades.
The exhibition's curators and designers said they hoped visitors would be able to learn about the major milestones in Taiwan Pride's history.
They added that they hoped visitors would also be able to place themselves in the shoes of past attendees to bear witness to the progress made toward equality in Taiwan.
As in years past, the 2022 edition of Taiwan Pride will be held on the last Saturday of October, which this year falls on Oct. 29.
After opting to hold a mix of online and in-person events last year due to the COVID-19 pandemic, organizers said that this year's event would return to its usual format with a full-scale parade.
On June 28, International LGBT+ Pride Day and the anniversary of the 1969 Stonewall rebellion in New York City, the organizers of Taiwan Pride announced that this year's event would be held under the theme of "An Unlimited Future."
In addition to the parade and the exhibition at Songshan Cultural and Creative Park, this year's event will also feature a market on the weekend of Oct. 15, according to organizers.
The first official Taiwan Pride parade was held on Nov. 1, 2003, in Taipei's Ximending neighborhood, and attracted a record 200,000 participants in 2019.
View All