Musicians stage surprise performance to promote Taroko Music Festival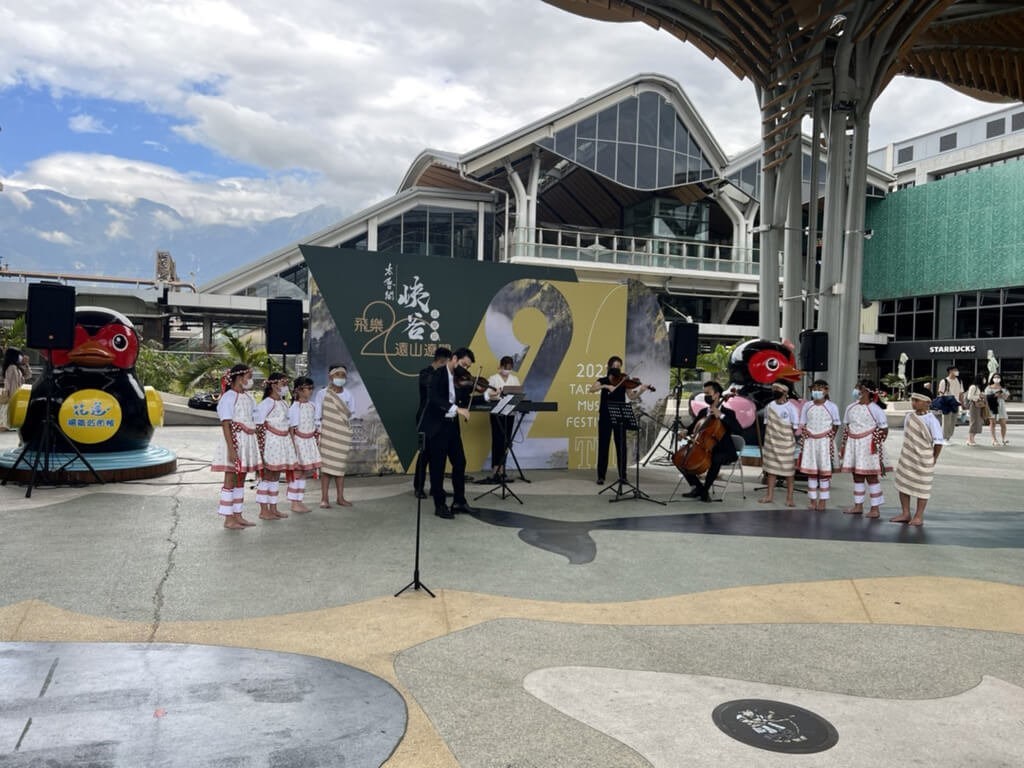 Hualien, Sept. 24 (CNA) A group of musicians staged a surprise performance at a plaza in front of the Taiwan Railways Administration's (TRA) Hualien Station on Saturday to promote the Taroko Music Festival, which celebrates its 20th anniversary this year.
Local Tonglan Elementary School's choir kicked off the performance with traditional songs from the Truku people, who are based in Hualien, and indigenous singer Kuli followed up with a rendition of the "Happy Birthday" song accompanied by five musicians from the Taipei Philharmonic Symphony Orchestra (TPSO).
Drawn to the music, some travelers stopped to watch the performance.
The Taroko National Park Headquarters said the 2022 Taroko Music Festival will go live at 10:30 a.m. on Oct 22 at the "Taroko Terrace" stage in Taroko National Park.
The lineup includes Golden Melody Award-winning singer Biung Wang, a cappella group Resonance, TPSO, the John Vaughan & Hsu Tse-chen Piano Duo, and the indigenous dance troupes from National Dong Hwa University College of Indigenous Studies and Szu-Wei Senior High School.
People who plan to attend the concert should take the shuttle bus from the TRA's Xincheng Taroko Station. Services start at 9 a.m. Private vehicles will not be allowed to enter the perimeter.
For more information, visit the event's Facebook page.