CORONAVIRUS
/
Taiwan introduces extra entry slots for overseas students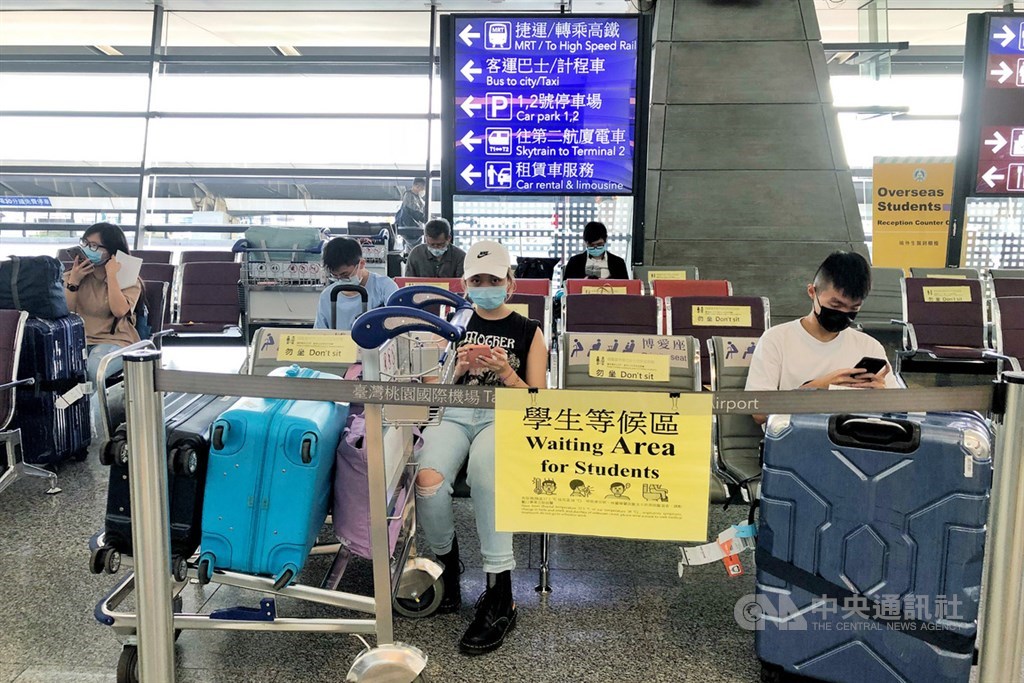 Taipei, Sept. 8 (CNA) The Ministry of Education (MOE) has said extra slots have been reserved for foreign students to ensure they are not prevented from entering Taiwan by a 50,000 weekly cap on inbound visitors.
The MOE, after obtaining the approval of the Central Epidemic Command Center (CECC), issued a directive on Tuesday to tertiary education institutions nationwide, saying that foreign students holding valid residence cards or arriving under special programs would be eligible for extra entry slots should the weekly cap be already reached for the week when they arrive.
This came after the MOE had recently received complaints from higher-education institutions about the weekly cap implemented by the CECC on Aug. 22, saying that it had caused trouble when foreign students booked their flight tickets or planned their trips to Taiwan.
International students entering Taiwan through the extra entry slots will be required to present valid visas or resident cards which prove they are visiting Taiwan to pursue their studies.
The MOE noted that it would allocate rooms at quarantine facilities for arriving overseas students, which will become available on Sep. 15, calling on schools that will be needing the rooms to book them now.
The rooms will be assigned on a one-person-per-room basis, and students will only share a room with another student if necessary, it said.
Schools will have to arrange transport for overseas students when they report to and leave their quarantine facilities, it said.
New COVID-19 rules
Sept. 8: Taiwan to ease COVID-19 in-person class suspension rules
Sept. 5: Taiwan to resume visa-free entry for multiple countries from Sept. 12
Sept. 1: Taiwan's new COVID-19 policies taking effect Sept. 1
Sept. 1: Taiwan's new COVID-19 screening rules for hospital admission, visits
Related News
Sept. 8: Taiwan's ACIP head thinks it's time to end quarantine for arriving travelers
Sept. 7: Taiwan eyeing late September for rollout of updated COVID vaccines
Sept. 2: Taiwan grants EUA for 2nd-generation Moderna COVID-19 vaccine
Aug. 28: Taiwan begins rollout of Pfizer-BNT vaccines for young children
Aug. 24: Omicron subvariant-induced outbreak forecast to peak earlier: CECC
Aug. 21: Taiwan rolls out Moderna second shots for young children
Taiwan's eased border controls in 2022
● Taiwan to ease rules for last four days of arrival COVID-19 protocol in September
● Taiwan raises weekly arrivals cap (Aug. 22)
● Taiwan lifts pre-flight PCR test requirement for all arriving travelers on Aug. 15
● Taiwan to reopen borders to some foreign students on Aug. 1: MOE
● Taiwan allows entry of 6 groups of foreign nationals on July 25
● Taiwan raises weekly arrivals cap, loosens pre-entry PCR requirement on July 7
● Taiwan introduces '3+4' quarantine policy for arriving travelers on June 15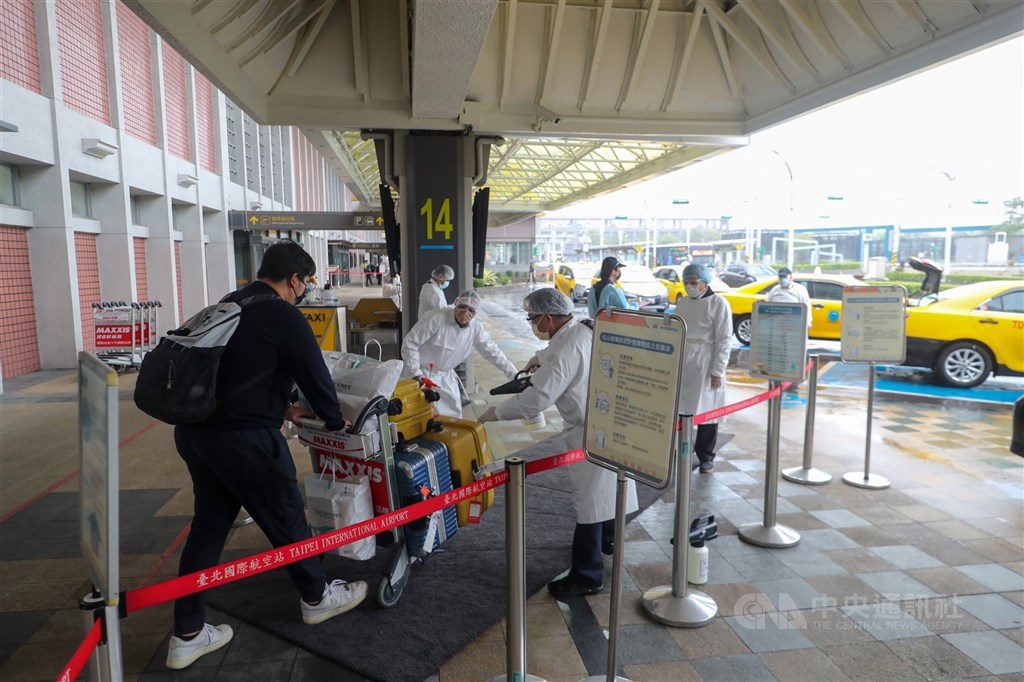 ● Taiwan further relaxes border restrictions on family visits on April 12
● Taiwan still plans to open up gradually, despite case spike: Premier (April 1)
● Taiwan shortens quarantine, grant entry to business travelers from March 7
● Taiwan to expand entry permission to professionals from March 7
● Taiwan reopens for foreign national fertility treatment from March 1
● Taiwan opens to non-scholarship language students
● Taiwan begins March with economy-minded eased COVID-19 protocol
● Ban on migrant workers from Philippines, Vietnam lifted on Feb. 15
View All