Legislative Speaker You visits new French school in Taipei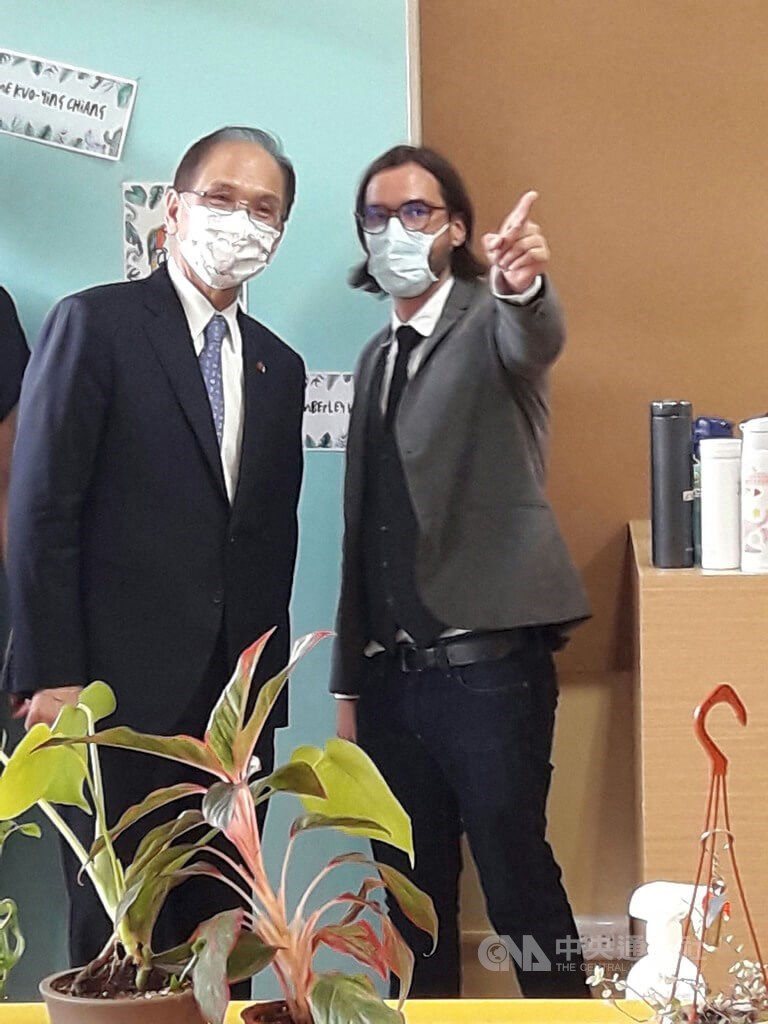 Taipei, Sept. 7 (CNA) Legislative Speaker You Si-kun (游錫堃) on Wednesday visited Lycée International Français de Taipei (LIFT), a new French school that opened last week in the city, and said it will help to boost exchanges between Taiwan and France.
The elementary school, which began its first semester on Aug. 29 with approximately 40 students from various countries, offers classes in three languages, You noted in a social media post after the visit.
The establishment of LIFT in Taipei will be "very helpful" in promoting cultural exchanges between Taiwan and France, he wrote.
Located on the campus of Liugong Junior High School in Taipei, the new French school currently caters to children in first to fifth grade and plans to open sixth-grade classes next year.
You had planned to visit the school with French Senator Olivier Cadic, who arrived in Taiwan early Wednesday morning with a French parliamentary delegation on a six-day trip. Cadic, however, had to cancel his visit to LIFT after he tested positive for COVID-19 on arrival in Taiwan and had to go into isolation.
In You's social media post, he wished Cadic a speedy recovery and said it was pity the senator had not be able to visit the new school.
Cadic, who is vice president of the French Senate Committee on Foreign Affairs, Defence and Armed Forces, has been very friendly towards Taiwan and has spoken out in favor of Taiwan's wider inclusion in the international community, You said.
The five-member French delegation, led by Senator Cyril Pellevat who is vice president of the European Affairs Committee, was scheduled to meet with Vice President Lai Ching-te (賴清德), Control Yuan President Chen Chu (陳菊) and other top government officials in Taiwan, according to Taiwan's foreign ministry.