Taiwan designers shine at World Stage Design event in Canada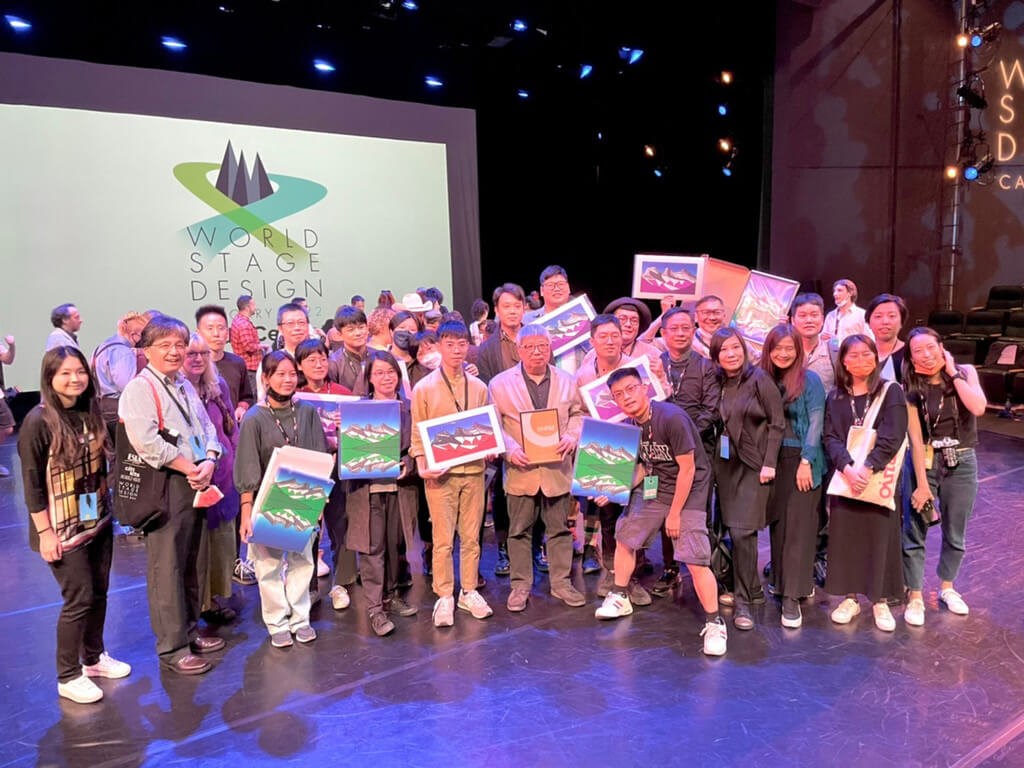 Taipei, Aug. 14 (CNA) A total of 16 works by 14 Taiwanese designers have won awards at World Stage Design (WSD), a major international theatre design exhibition and event, being held in Calgary, Canada, making Taiwan the most successful country at the event.
Taiwanese designers Wang Yi-sheng (王奕盛), Lee Kuo-han (李國漢) and Chou Tung-yen (周東彥) swept the top three awards in descending order in the Professional Designers Division's Projection Design category.
The 11-day WSD 2022 professional and emerging exhibition features a selection of the most innovative designs by designers from 35 countries around the world and lasts until Aug. 16 at the University of Calgary, according to event organizers.
Taiwanese designers were in the spotlight during the WSD awards ceremony on Aug. 12, with 16 winning works out of 809 submissions from around the globe.
World Stage Design is a designer-based exhibition that showcases performance designs by individual designers and takes place every four years under the auspices of the International Organisation of Scenographers Theatre Architects and Technicians (OISTAT).
WSD is comprised of four distinct components: International Design Exhibition and Competition, Scenofest, Theatre Architecture Competition (TAC), and Technical Invention Prize (TIP).
WSD 2022 includes exhibitions, performances, workshops, panels, excursions, talks and OISTAT meetings, providing a platform for theater workers from all over the world to learn and exchange experiences, according to event organizers.
This year, the event attracted more than 600 theater designers, architects, technicians and educators from 35 countries that included the United States, the United Kingdom, Finland, Hungary, the Czech Republic, Taiwan, Hong Kong and Singapore.
The Taiwan Association of Theatre Technology (TATT) helped arrange the trip for Taiwanese participants, with its president Lin Pu (林璞) also in attendance.
Duncan Chang (張翼宇), former vice president of OISTAT and founding president of TATT, also received an OISTAT Golden Pin in recognition of his contributions to the organization and the relocation of OISTAT headquarters to Taiwan.