Taiwan, Guam universities to join hands on stray animal management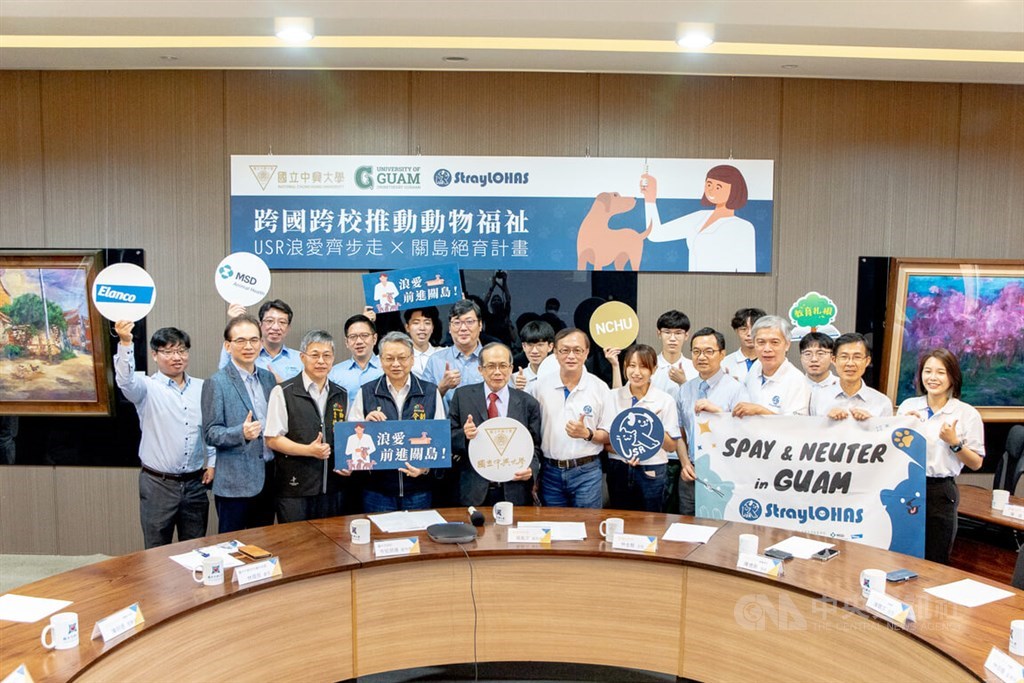 Taipei, July 29 (CNA) Taiwan's National Chung Hsing University (NCHU) will start working with the University of Guam from Aug. 2 to better manage the stray animal population in the United States territory, NCHU said Friday.
Both sides plan to spend two weeks to apply birth control to roughly 400 stray dogs and cats in Guam, the first such effort between Taiwan and the U.S., according to the NCHU in a press conference.
A 10-member team from the NCHU will live-trap stray animals, have them neutered or spayed and vaccinated, then release them back onto the streets in what is known as the trap, neuter, vaccination, return (TNVR) method, the university said.
According to Paul Chen (陳盈連), head of the Taipei Economic and Cultural Office in Guam, the Western Pacific island has been struggling with a stray animal problem.
There are nearly 60,000 stray animals in Guam, an island with only 170,000 people -- including three veterinaries -- said Chen, who also attended the press conference.
Chen said his office had spent two years trying to convince Guam authorities to adopt the more humane and effective TNVR measures instead of putting down the animals.
With the help of the University of Guam, a cross-border collaboration is expected to better handle the problem, Chen said.
According to the University of Guam, it also hopes to learn from the NCHU's experience as the latter started a university social responsibility program in 2017 to improve the welfare of stray animals.
The program has involved more than 300 NCHU students and veterinary assistants neutering stray animals in 60 remote areas in Taiwan.
Introducing the program to Guam could also help raise animal awareness, including educating local animal owners that they should vaccinate and microchip their pets.