Around 90,000 people flock to Taipei comic expo on opening day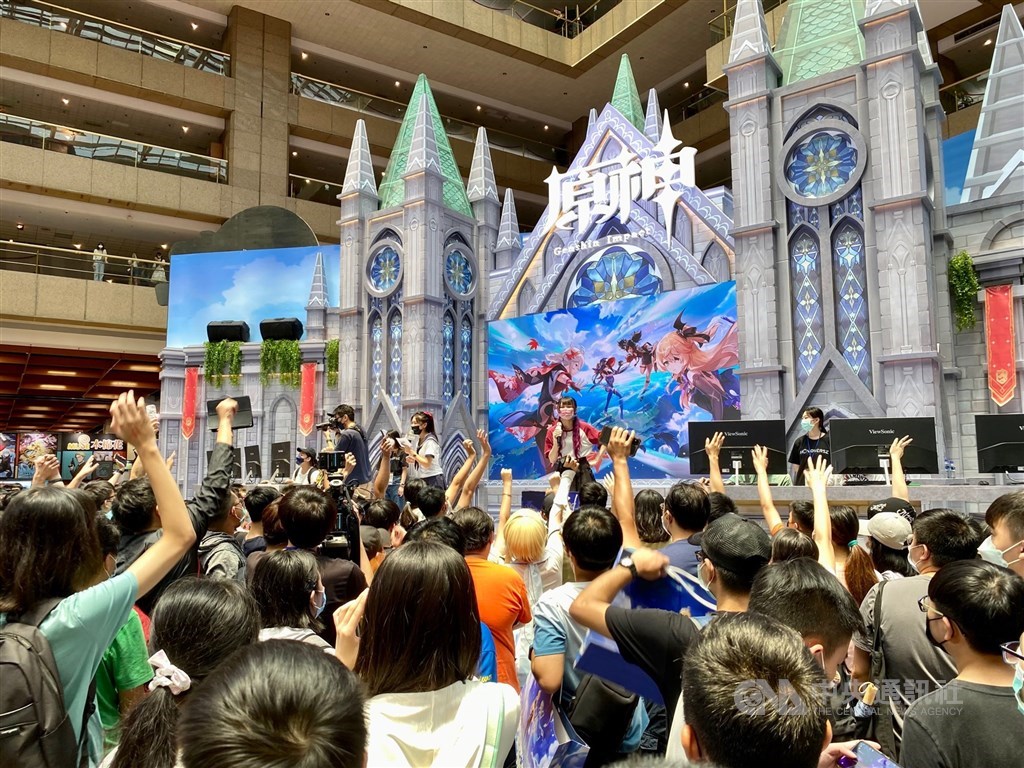 Taipei, July 29 (CNA) Taiwan's 2022 Comic Exhibition, which opened in Taipei this week, attracted around 90,000 visitors on its first day, as fans of comics flocked to the first in-person show, after a two-year-hiatus caused by the COVID-19 pandemic.
The approximately 90,000 attendees formed long lines at the stalls, eager to get their hands on their favorite merchandise and other various limited-edition products that were on sale at the exhibition held in the Taipei World Trade Center.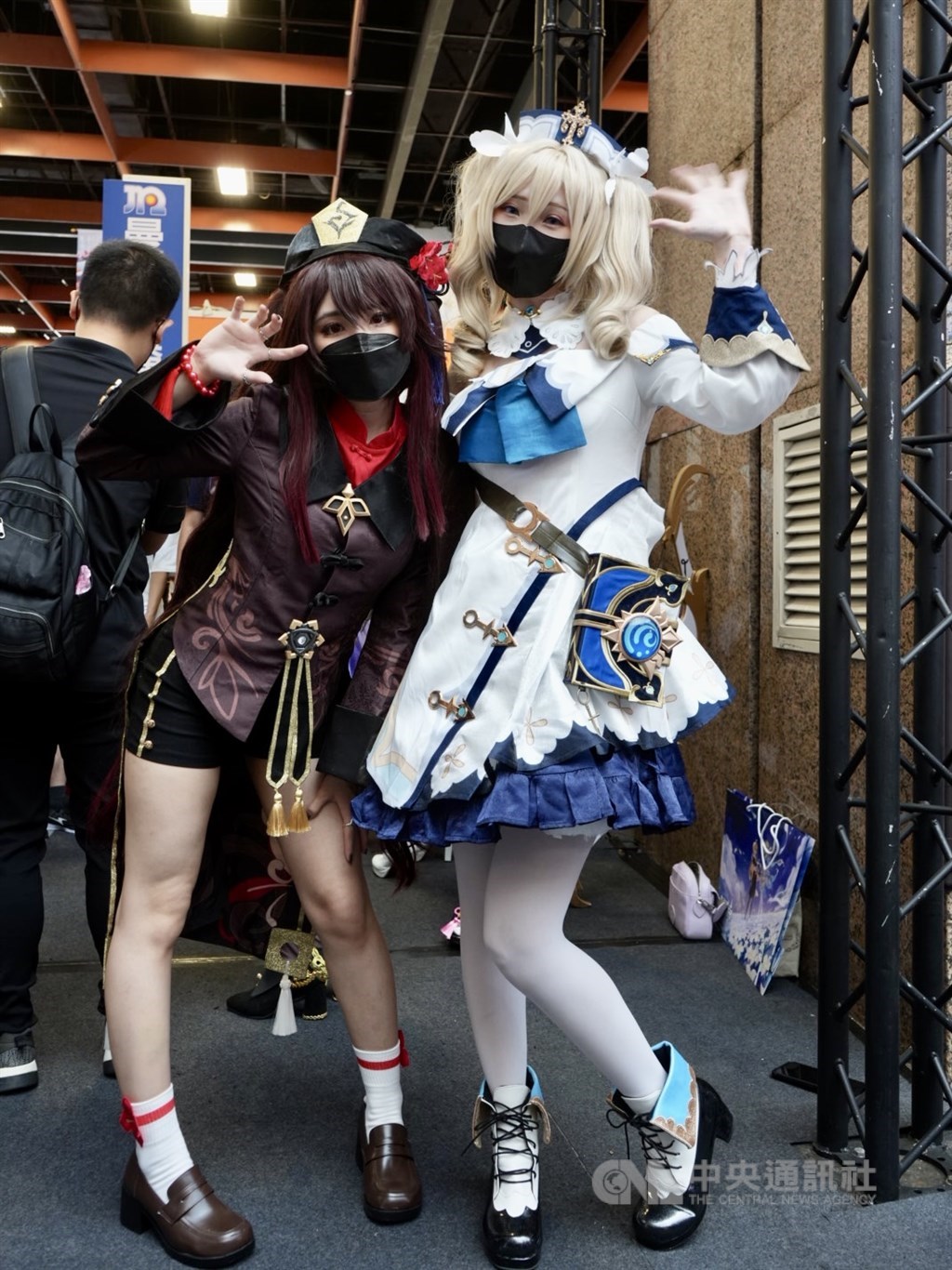 Roger Kao (高世椿), secretary-general of the Chinese Animation & Comic Publishers Association, told CNA that after a suspension of physical events in the past two years, the exhibition opening on Thursday felt like "the crowd was back."
The flow of people turned out to be more than expected, Kao said.
Even though the event was held online for the past two years, it seemed people still preferred physical events, Kao said, adding that based on observation, sales of new works, such as Japanese manga series "SPY×FAMILY," are going to be strong.
Chang Yin-tzu (張尹慈), product planning specialist of a Taiwanese distributor and licensor that specializes in the distribution of Japanese anime Muse Communication, said sales of its Japanese light novel and manga series "Sword Art Online" and "My Dress-Up Darling" lucky bags have been high, with over 100 of each item sold in just two hours.
Chang predicted her stalls' "SPY×FAMILY" related products will be sold out within two days.
Meanwhile, Hsu Tzu-en (許慈恩), a planning and product promotion section manager at Tong Li Publishing, said there were more visitors on Thursday compared to the 2022 Taipei International Comics & Animation Festival in February.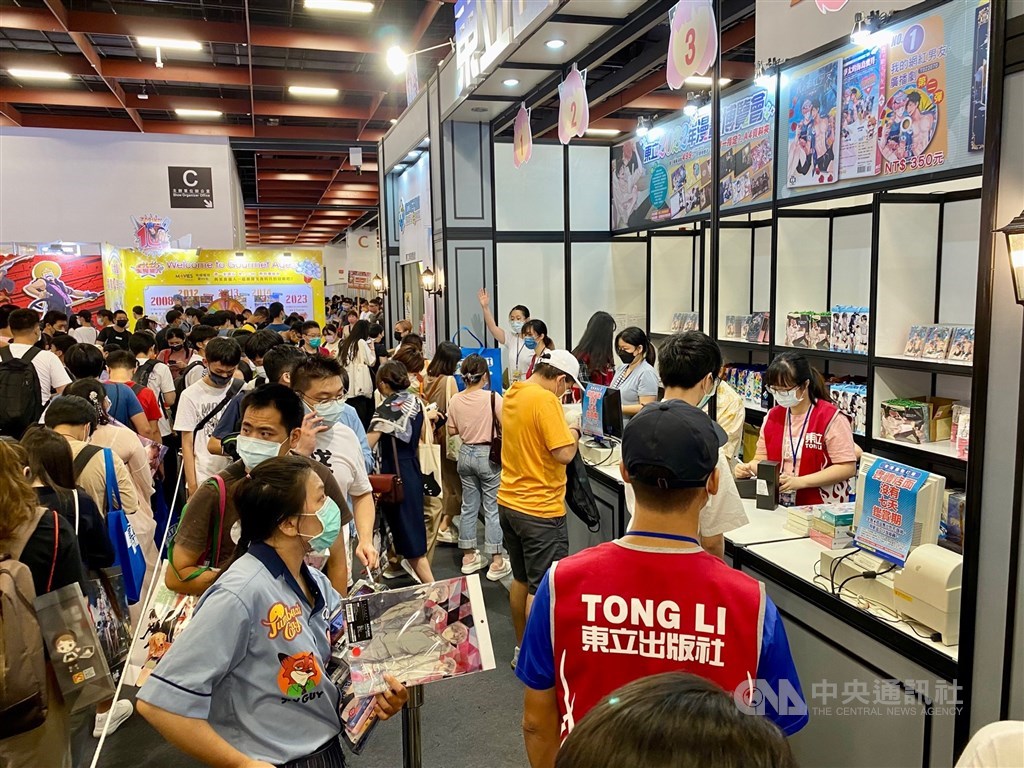 Buyers were still lined up at the Tong Li Publishing's stall as late as 5 p.m. on Thursday waiting to make purchases, Hsu said.
Taiwan's 2022 Comic Exhibition, now in its 21st edition, will run until Aug. 1.
The previous edition of the Comic Exhibition, which was in 2019, saw approximately 135,000 attendees on its opening day.