Golden Melody: Special Contribution Award goes to two songwriters, one posthumously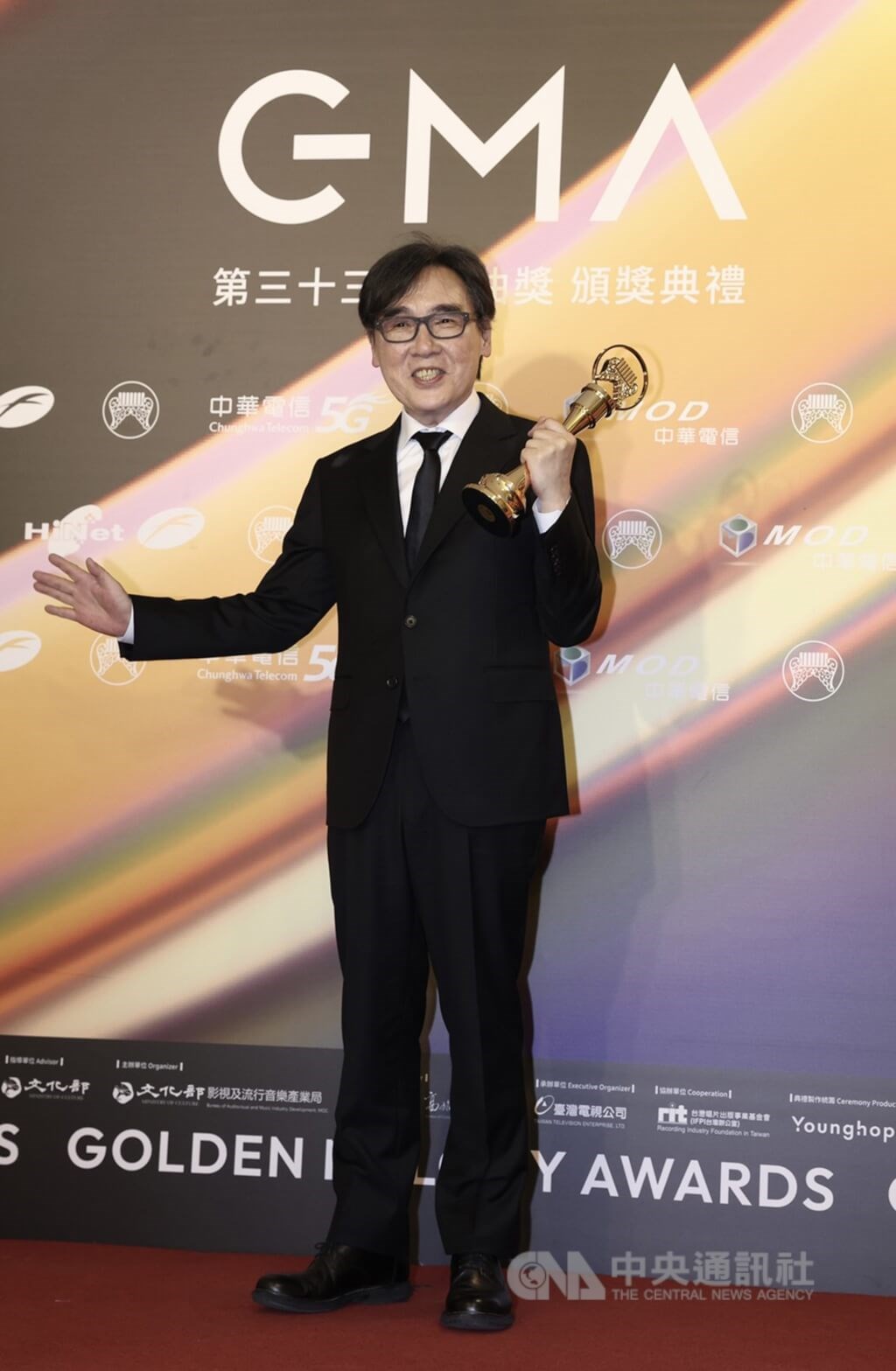 Kaohsiung, July 2 (CNA) Songwriter Chen Fu-ming (陳復明) and late musician Chiu Hsien-jung (邱憲榮) were honored with the Special Contribution Award at the 33rd Golden Melody Awards in Kaohsiung on Saturday.
In his acceptance speech, Chen called himself an "extremely lucky" man.
"I think it is because of fate that I got to meet so many people. I am able to get this award largely because I was able to enter the music business at the best time with the best of people."
Chen went on to thank all those he had become acquainted with during his career -- in particular singer Jeanette Wang (王芷蕾), who paired up with Chen in 1985 on his hit song "Taipei Sky" (台北的天空) -- as well as the musicians and mentors he met along the way.
Wang made a special trip from the United States to present the award to Chen at the ceremony at Kaohsiung Arena.
She said Chen has dedicated his career to Mandarin music and has cultivated lots of new talents, thus helping to bring diversity to the music industry.
Chen never hesitates to share his extensive knowledge with newcomers, and he has an admirable work ethic, she said.
Chen started off his career as a singer in the early 80s in Impression Band (印象合唱團), and later became the general manager of record label Forward Music (豐華唱片).
During his career, Chen wrote and produce countless Mandarin songs, and helped made famous many Mandopop icons including Mandopop queen A-mei (張惠妹).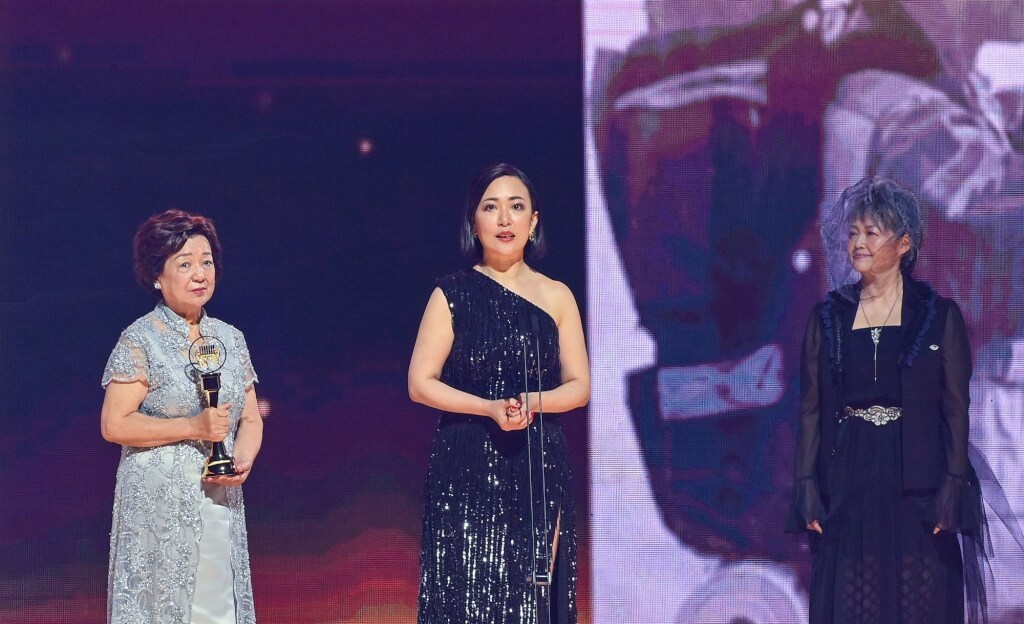 Meanwhile, the posthumous Special Contribution Award to late musician Chiu Hsien-jung was presented by his former band member Delphine Chin (金智娟).
Chiu, who went by the stage name Chiu Chen (邱晨), was the lead singer and guitarist in the Chiu Chiu Band (丘丘合唱團) and also a mentor to Chin, who is better known as Wawa (娃娃).
"While he was known to be one of the most recognized performers of Taiwanese folk music, some would also say he was the one that ended the era with the groundbreaking song 'Tonight (就在今夜)' which topped the charts for a long time," Chin said.
She said Chiu's whole life was dedicated to music, creating many songs that tugged at the hearts of countless people.
Chiu passed away earlier this year, on March 24, at the age of 72.
Chiu's wife Yang Li-chin (楊麗琴) and daughter Chiu An-chen (邱安晨) accepted the award on the late singer's behalf.
"My father, Chiu Chen, loved music very much," Chiu An-chen said. "Music was his life's faith. He used music to journal, he used music to create, he used music to communicate with the world, and he used his avant-garde and unrelenting attitude to become a trailblazer in Taiwan."
"'Tonight,' I would like to say to my father in heaven: dad, you won," Chiu An-chen said at the end of her speech.
Chiu started his career in the late 70s as a Mandarin folksong singer, selling all 15 of his newly composed songs at once during his first foray into the industry.
He then experimented with other influences by forming his pop rock band Chiu Chiu Band in the early 80s.
While the late Chiu made his mark on the Mandarin music scene early in his career, he spent the latter part of his life in his hometown of Taichung, participating in social movements and promoting the dialect, music, and culture of the Hakka people, with whom he identified.
Apart from the Golden Melody Award for Special Contribution, Chiu also received posthumous recognition from the Ministry of Culture and the Cabinet-level Hakka Affairs Council.
Golden Melody Awards
★ Tanya Chua's 'DEPART' emerges as night's biggest winner
★ EggPlantEgg wins Song of the Year
★ Collage wins Best New Artist
★ Tanya Chua wins Best Mandarin Female Singer