Golden Melody: Collage wins Best New Artist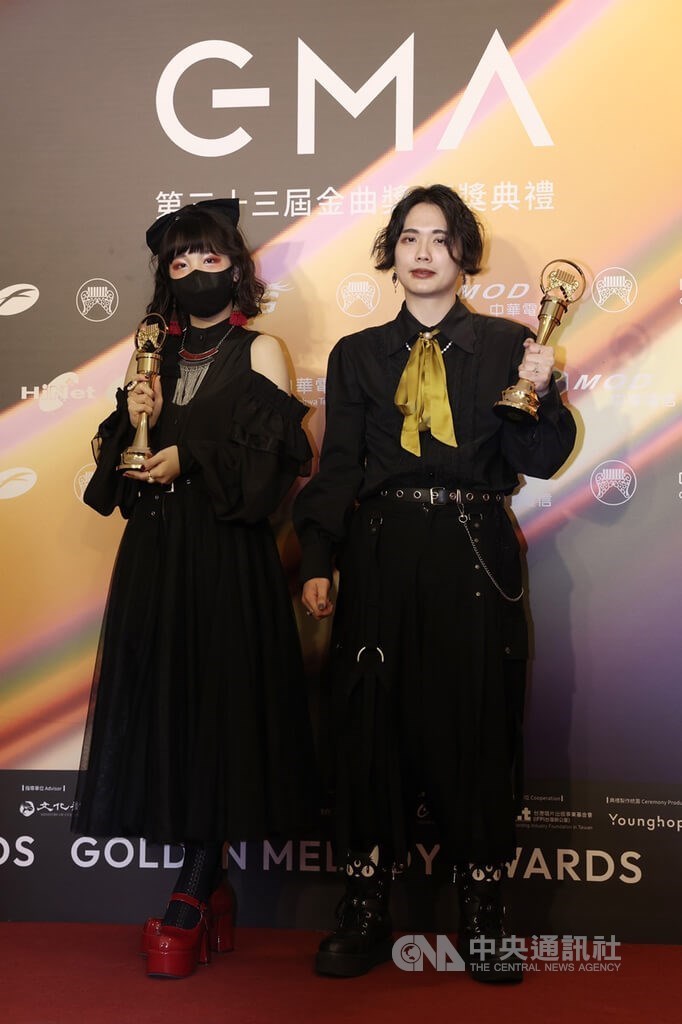 Taipei, July 2 (CNA) Taiwanese chamber pop duo Collage (珂拉琪) took home the Best New Artist award at the 33rd Golden Melody Awards in Kaohsiung on Saturday for their debut album "MEmento·MORI."
"If our music can make people think of their own histories and after exploring this curiosity, find their answers, this is the most valuable thing to us," guitarist Ông Ka-koân (王家權) said while collecting the award.
"MEmento·MORI," was released in December 2021, close to three years after guitarist Ông formed Collage with singer Natsuko Lariyod (夏子·拉里又斯).
In addition to guitars and vocals, Collage also makes use of synthesizers and lyrics in several different languages, including Taiwanese Hoklo, Amis, and Japanese.
Collage performs this song after winning the best new artist award. Source: Collage's YouTube channel
Collage was up against Taiwanese band Tsng-kha-lâng (裝咖人), nominated for "Iā-Kuan Sûn-Tiûnn"; Taiwanese singer-songwriter L8ching (雷擎) for "Dive & Give," Taiwanese band Modern Cinema Master (當代電影大師) for "Where Are We Now," Taiwanese actor and singer Greg Han (許光漢) for his self-titled debut studio album of the same name, Chinese singer Matt Lv (呂彥良) for "Fresh Soul," and Malaysian singer Haezee for "LOVE MAZE."
The 33rd Golden Melody Awards were held in Kaohsiung this year, the first time the southern port city has hosted the event in 17 years.
Founded in 1990, the Golden Melody Awards honors musical artists in the Chinese-speaking world, recognizing outstanding achievements from those working in the Mandarin, Taiwanese Hoklo, Hakka, and Indigenous music industries.
Golden Melody Awards
★ Tanya Chua's 'DEPART' emerges as night's biggest winner
★ EggPlantEgg wins Song of the Year
★ Special Contribution Award goes to two songwriters, one posthumously
★ Tanya Chua wins Best Mandarin Female Singer