Food trucks dishing out free Filipino cuisine wrap up tour of Taipei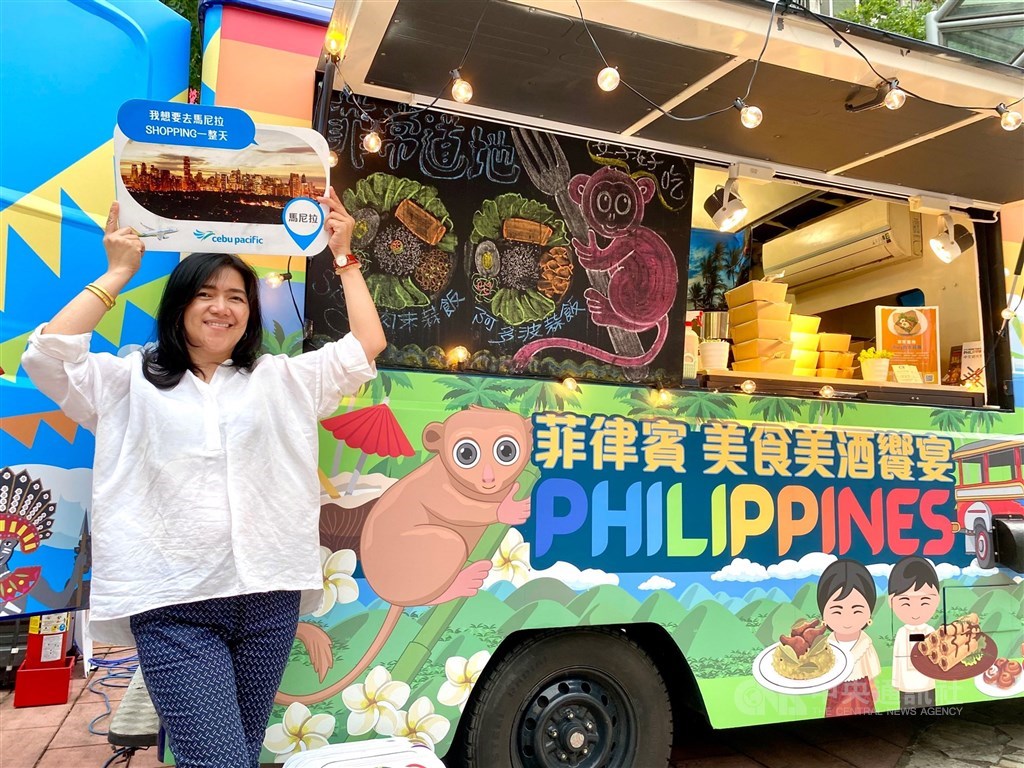 Taipei, June 21 (CNA) Two food trucks that were on a two-week tour of Taipei, providing free Filipino dishes such as pork sisig and pork adobo, along with San Miguel beers and mojitos, wrapped up their promotion on Tuesday.
The trucks, covered in paintings of iconic Philippine holiday destinations, made their last stop at Longmen Square in the city's Da'an District, completing the promotional tour, during which they visited various locations in Taiwan's capital and handed out 1,400 hot meals that included garlic rice, salted eggs, atchara, and turon.
During the tour, which hit the road on June 8, the trucks visited SongShan Cultural and Creative Park, Eslite Xinyi Store on Songgao Road, POPOP Taipei, and Da'an District's Longmen Square, offering food to people on the streets.
Hazel Habito Javier, Director of the Philippine Department of Tourism in Taiwan, said Filipino food, with its delightful blend of flavors, distinctive taste and rich textures, is making waves across the world.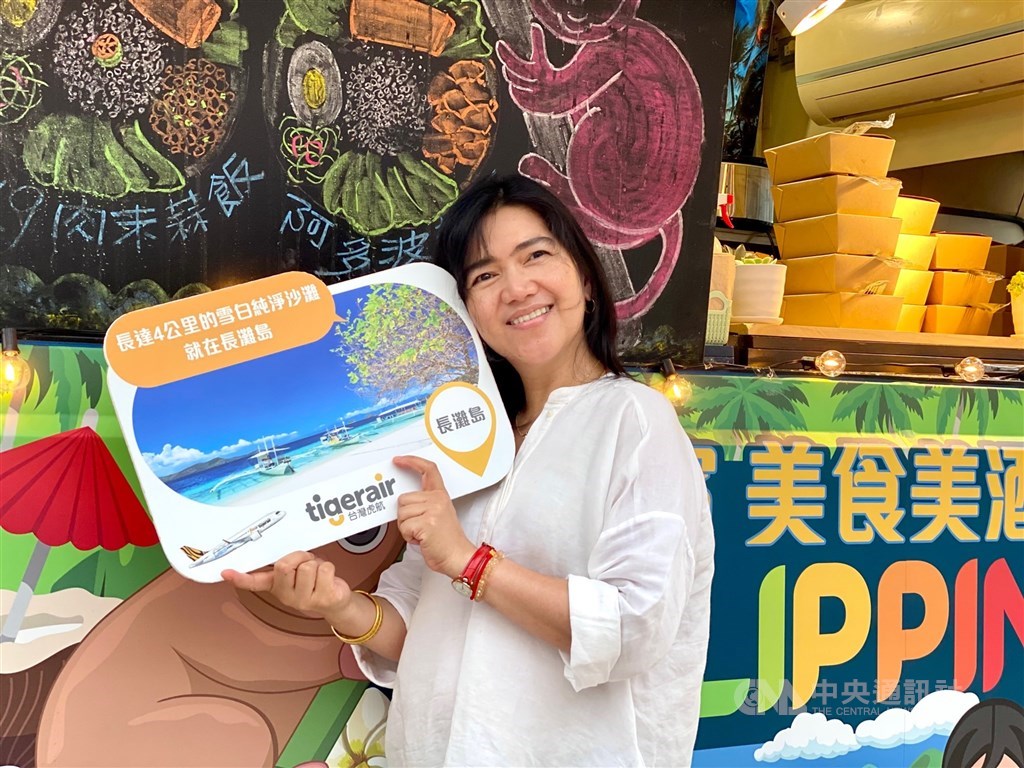 The food distributed by the trucks in Taipei gave people in Taiwan a taste of Filipino culture and hopefully encouraged them to visit the Philippines, Javier said.
"Food can be a creative way to connect as a cultural bridge among diverse cultures, particularly between the Philippines and Taiwan," she said.
At Longmen Square on Tuesday, scores of people queued up to take selfies near the trucks, while sipping on San Miguel beers and sampling freshly prepared Filipino food.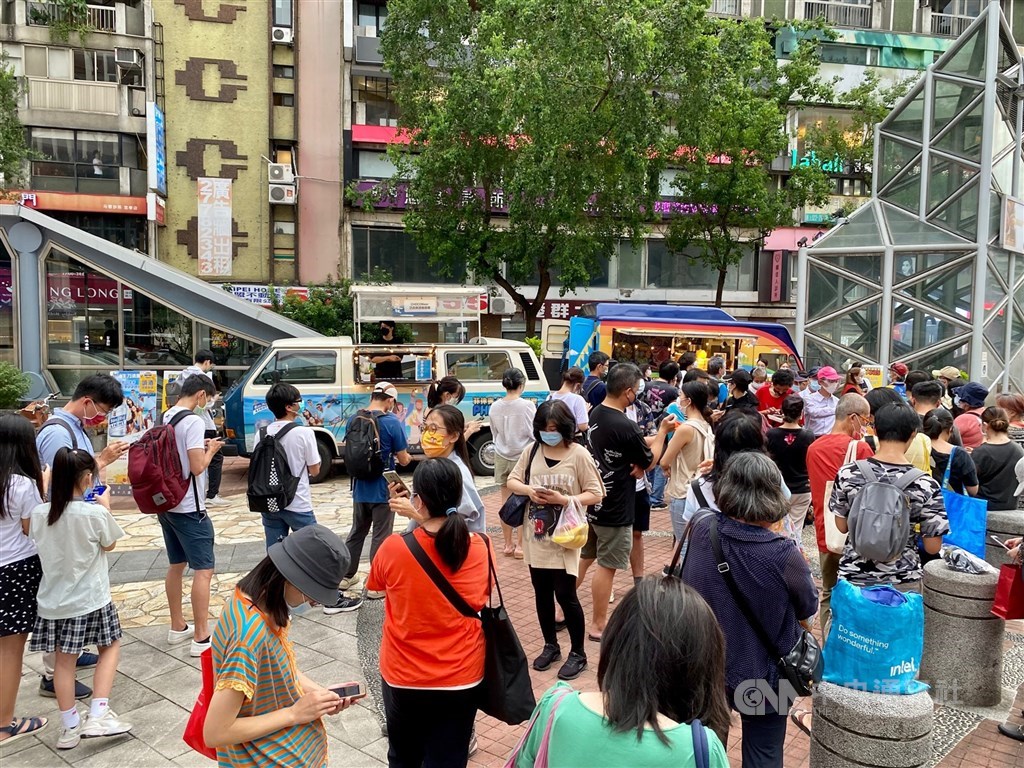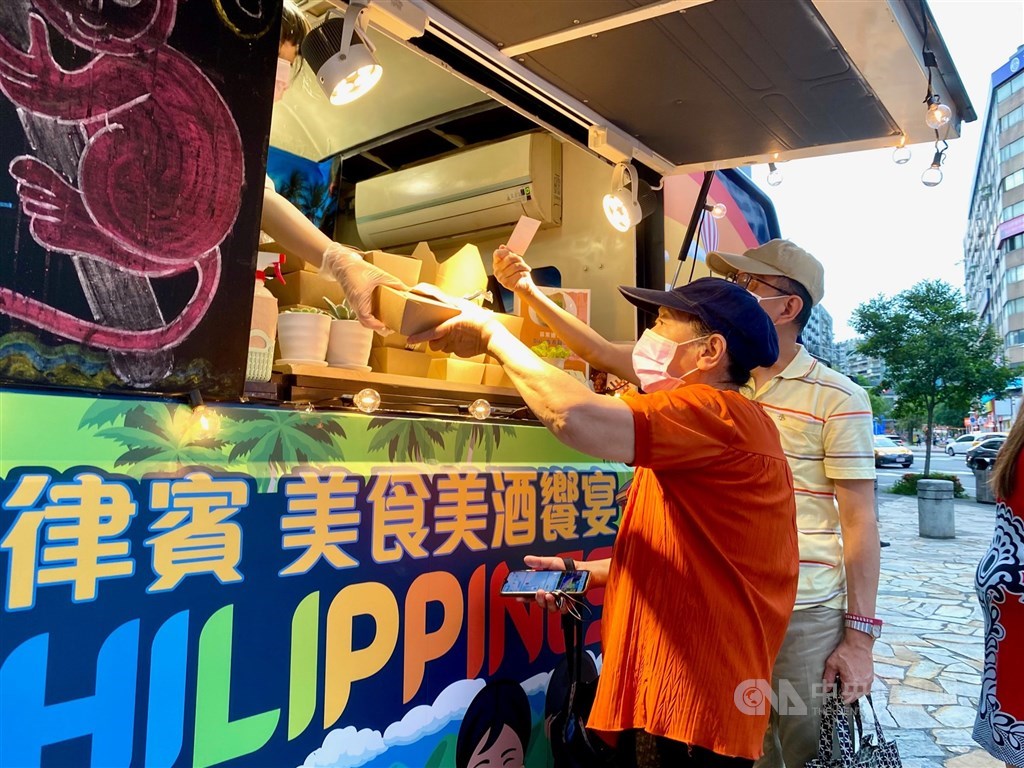 One of them, a Taiwanese man who identified himself only as Sung (宋), told CNA it was the first time he was trying Filipino cuisine, and it made him want to visit the Philippines.
Another Taiwanese in the line, a woman surnamed Hsieh (謝), said she had visited Cebu and Bohol before, and because of the food truck, she was now eager to see Palawan's beautiful scenery and try its water activities.
Wilfredo B. Fernandez, chairman and resident representative of the Manila Economic and Cultural Office, told CNA he hoped the food trucks had spurred interest among people in Taiwan to savor Filipino cuisine and explore the country's tourist attractions.
Fernandez said he is also working towards inviting Philippine investors to set up fine dining establishments in Taiwan.
"I hope this would evolve into the dream that I've always had," for the two close neighbors, Fernandez said.
Taiwan is one of the Philippines' top five sources of tourism, accounting for around 327,273 visitors in 2019, according to Javier,.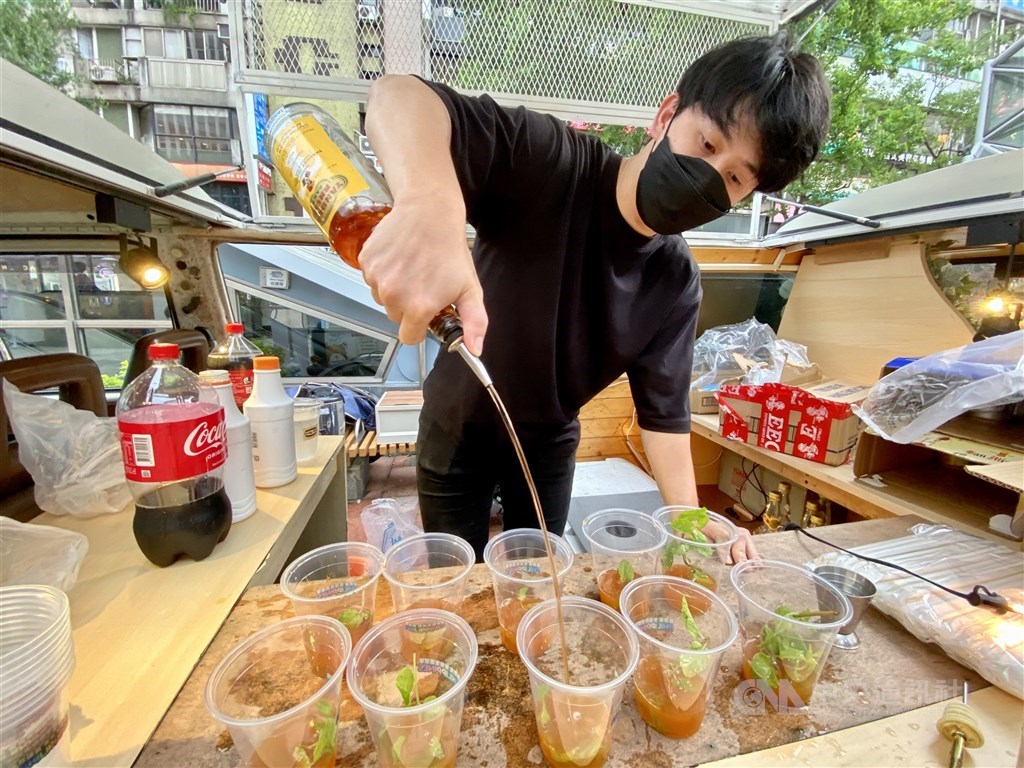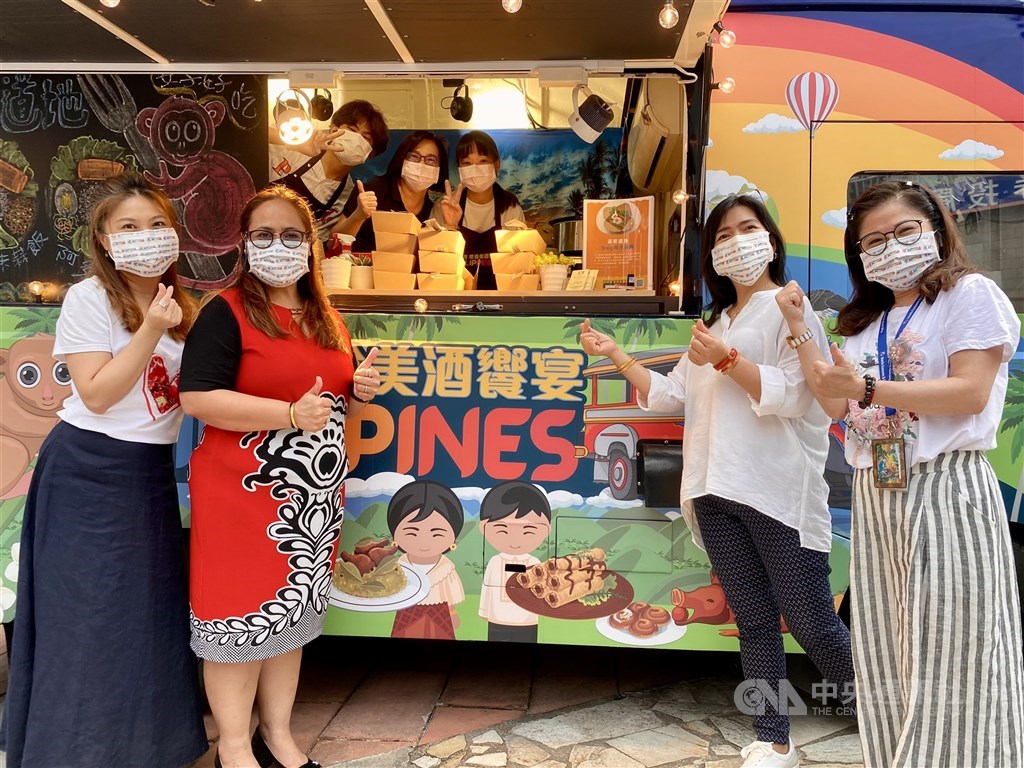 Moreover, in 2019, tourists from Taiwan spent US$252.10 million (NT$7.46 billion)in the Philippines, she said.
"These figures indicate sustained consumer interest and strong potential to expand further, considering the accessibility and proximity of the Philippines and Taiwan," Javier said.