Taiwanese Liam kua performing arts maestro Yang Hsiu-ching dies at 88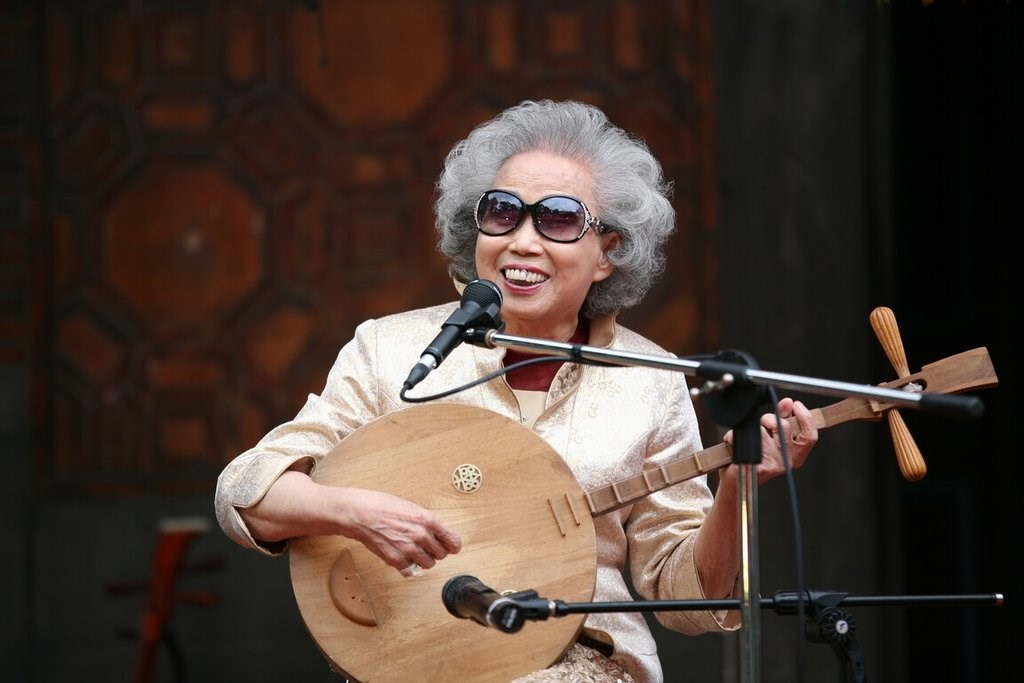 Taipei, June 17 (CNA) Taiwanese Liam kua (唸歌) maestro Yang Hsiu-ching (楊秀卿), whose mastery of the distinctive local performance art form -- which involves a combination of speaking and singing (說唱) in Hoklo -- brought her countless plaudits over the years, died at the age of 88 Friday.
No detail of Yang's passing had been released by her family as of press time, except that she died early Friday morning.
Yang was a culture conservationist and master of the traditional Taiwanese art of Liam kua, where performers recite stories in song form, while employing a range of voices and tones.
Masters of the craft often accompany themselves with a Yue Qin (月琴) a traditional two-string Chinese instrument, with which Yang was also adept.
Yang initially learned her craft to make a living as she suffered from poor eyesight from very young and by the mid 1940s was traveling around Taiwan performing with her sister at the age of 13.
She subsequently married and performed Liam kua while her husband sold herbal remedies as a traveling salesman. Indeed, it was through the captivating liveliness of her performances that Yang first made a name for herself among her husband's customers.
In 1968, the couple settled down and Yang dedicated herself to performing and continuing the traditional art form, going on to win countless accolades for cultural conservation and her work to pass on the craft to younger artists and audiences.
Yang performs during an award ceremony in 2017. Video: the General Association of Chinese Culture
In 2009, the Council of Cultural Affairs (predecessor to the Ministry of Culture) recognized her as a living national treasure for her work to conserve traditional Taiwanese culture.
Following Yang's passing, Minister of Culture Lee Yung-te (李永得) offered his condolences and said the Bureau of Cultural Heritage will support and assist Yang's family with commemorative events to celebrate her life and achievements.
Lee said he would also request President Tsai Ing-wen (蔡英文) to pen a eulogy commemorating Yang and her important contribution to local culture.