Ex-culture minister, French senator discuss power of children's literature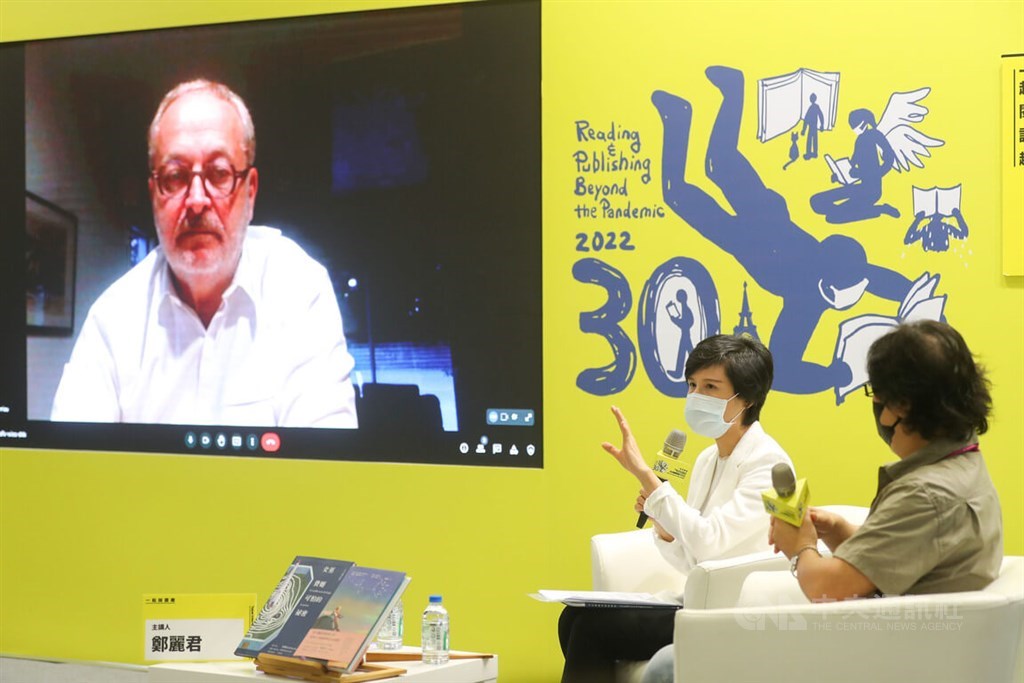 Taipei, June 3 (CNA) Former Minister of Culture Cheng Li-chiun (鄭麗君) and French Senator and writer Joël Guerriau held a talk session during the Taipei International Book Exhibition on Friday, discussing how children's literature can inspire goodness in people.
It is important to create characters that can inspire people to pursue peace, especially as video games, television shows and movies often project violence and are focused more on sales, said Guerriau, who joined Cheng via a video link for the discussion on children's literature in France.
Guerriau said that when he was a child, he was greatly influenced by novels like "Around the World in Eighty Days" and "Twenty Thousand Leagues Under the Seas," by Jules Gabriel Verne.
By weaving scientific knowledge into his writing, Verne inspired readers to want to learn more, to travel, and pay more attention to the world around them, said Guerriau, who has written several books for young readers.
Cheng, meanwhile, said that her recent translation of "Le Petit Prince," by Antoine de Saint-Exupéry, into a new Chinese version and an audio book had led her to reflect on whether people can reconnect with their innocence, in a world full of confusion.
Noting that the book was first published in 1943 during World War II, Cheng said she hopes people can find the power of good in the story, as there are still wars raging in the world.
Cheng's translation of "Le Petit Prince" was released in late May, while a Chinese version of Guerriau's "Le terrible secret de Fergie" was recently published in Taiwan.
The Taipei International Book Exhibition is being held at Taipei World Trade Center, Exhibition Hall 1, June 2-7, featuring France as this year's "Guest of Honor" country.
Related News
June 5: Former EU envoy in Taiwan lauds 'rebellious' Taiwanese in new book
June 3: Publishers from war-torn Ukraine seeking collaborators at Taipei book fair
June 2: Taipei book fair opens physically for first time in 3 years
May 27: France selected as theme country at Taipei book fair for the fourth time