Michelle Yeoh commands the multiverse to open Golden Horse Fantastic Film Festival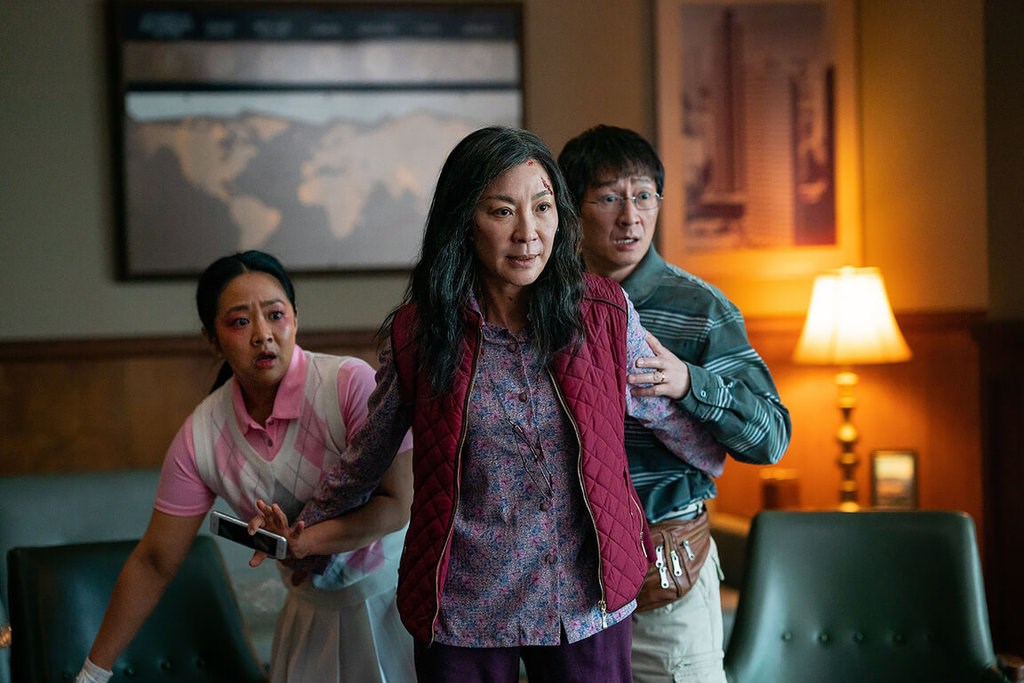 Taipei, Feb. 26 (CNA) The Daniel Kwan and Daniel Scheinert-directed "Everything Everywhere All at Once" starring Michelle Yeoh (楊紫瓊) will open the fantasy-themed 2022 Golden Horse Fantastic Film Festival on April 8.
The festival, which is the first-ever in Taiwan curated around fantasy films, will be closed out with a showing of the last three episodes of "Twisted Strings (良辰吉時)" produced by renowned Taiwanese director Hou Hsiao-hsien (侯孝賢) on April 17.
Kwan and Scheinert, known professionally as "Daniels," previously collaborated on the fantasy film "Swiss Army Man," which won the award for best directing at the 2016 Sundance Film Festival.
"Everything Everywhere All at Once," their second full-length feature together, tells the story of Chinese immigrant Evelyn Wang, played by Yeoh, who gets thrown into a mindboggling adventure to save the world by discovering and channeling the powers and knowledge of who she "could" have been in other parallel universes.
Aside from Yeoh, the film also stars horror-genre royalty Jamie Lee Curtis, as well as Ke Huy Quan, who is best known for portraying the character Short Round in the second installment of the "Indiana Jones" franchise.
The festival's closer, "Twisted Strings (良辰吉時)," will begin airing locally on Catchplay+, HBO channel and HB Go on March. 27.
The television show was produced by Hou, who is better known for his work in the director's chair on big-screen features.
"Twisted Strings" is a fantasy dark comedy based on a Taiwanese children's rhyme that describes the life and death of a monkey in 10 days.
Inspired by the dark song, each episode revolves around one line from the rhyme, with each episode serving as its own story performed by an ensemble cast of renowned actors.
The show explores the theme of life and death in a week, with the series broken down into seven chapters and anthology episodes.
Threading the stories together is Taiwanese actor Sylvia Chang (張艾嘉) whose exact role remains a closely guarded secret. The show also marked Chang's return to performing in Taiwan following years of working abroad both as a film director and variety program host.
Interested fans could opt to catch the final three episodes of the fantasy show on the big screen at the festival.
From the Taipei Golden Horse Film Festival's YouTube channel