2022 Taipei International Book Exhibition to be held physically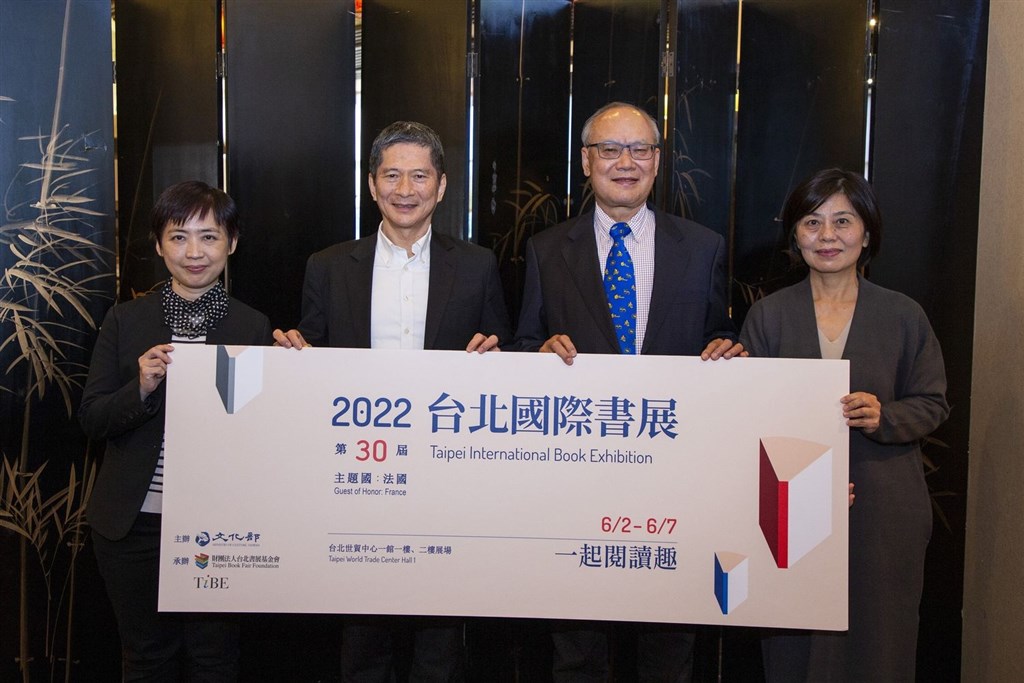 Taipei, Dec. 3 (CNA) The 2022 Taipei International Book Exhibition (TIBE) will be held next June physically, Minister of Culture Lee Yung-te (李永得) announced Friday.
With the physical event having been canceled for two consecutive years because of the COVID-19 pandemic, next year will mark the first time in three years that TIBE will be held physically, and for the first time in the fair's history, in summer.
Also, each publisher which will participate in the book fair will be able to receive a subsidy of up to 70 percent of their registration fee, Lee said in a news conference.
The subsidy is part of the government's efforts to help the publishing industry weather a business downturn caused by the pandemic, he said, adding that the specific criteria for how much each participant can be eligible for will be announced at a later date.
At the news conference, the Ministry of Culture also announced that France will be the theme country for next year's event, the fourth time the country will be featured at TIBE, and the first time in 12 years.
Several French publishers and writers are expected to join forums jointly curated by the French Office in Taipei, International Bureau of French Publishers, and Librairie Le Pigeonnier in Taipei, according to the ministry.
Next year's TIBE will be its 30th edition so the ministry will launch a series of events starting next April and invite participating publishers to design their own 30th anniversary section at the fair to celebrate TIBE's three decades.
Launched in 1987, TIBE is one of the largest international book fairs in Asia and attracted about 580,000 visitors in 2019. The physical event was canceled in 2020 and 2021 and held entirely in a virtual format in those two years due to concerns about the COVID-19 pandemic.