Golden Horse Awards: Alyssa Chia wins best lead actress on first nomination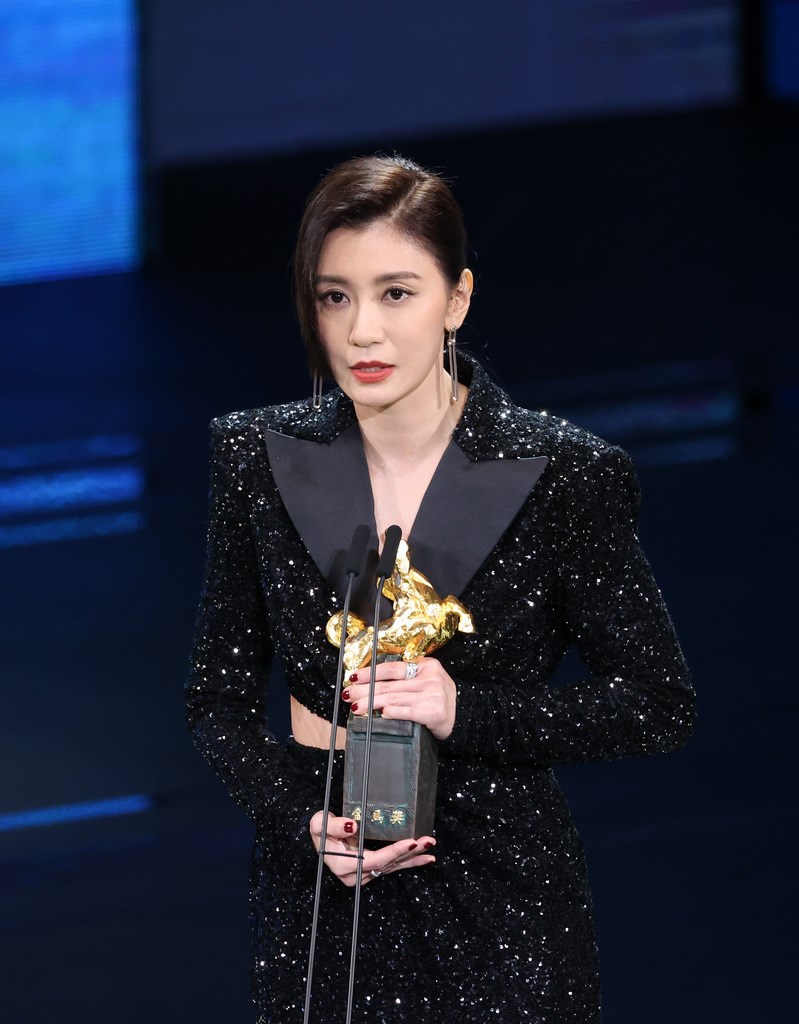 Taipei, Nov. 27 (CNA) Alyssa Chia (賈靜雯) won the best leading actress prize at the 58th Golden Horse Awards on Saturday for her performance in "The Falls," beating out four other nominees including her on-screen daughter.
In the film, Chia portrays a woman whose increasingly deteriorating mental state begins to affect her career and her relationship with her daughter. She was praised by the jury for "conveying a true sense of reality through each glance and movement."
Chia was visibly emotional as she took the stage, and she thanked the jury, members of the crew that helped make "The Falls," and her family.
"I love performing. I love this job. Even though I have been doing this for a long time, I have not forgotten why I started. I will continue to hold on to my passion for performing, and portray each character to the best of my ability. I will keep on acting," Chia said.
"I was healed by this film, and through the characters, I felt I could better understand how much people need a hug after going through the pandemic, and how much they need to be comforted by language," Chia said, and she encouraged people to go see "The Falls" while it was still in theaters.
One of the most nominated films at this year's Golden Horse Awards, "The Falls" is centered around a mother and her teenage daughter, and tells the story of how the mother's mental illness affects their relationship and their lives.
From the Taipei Golden Horse Film Festival's YouTube channel
Chia, 47, began her acting career when she was still in junior high school, and gained fame through a series of television roles in historical dramas in the early 2000s.
The Taiwanese actress' nomination and win on Saturday were both firsts for her at the Golden Horse Awards.
The other best leading actress nominees this year were Gingle Wang (王淨), who played Chia's on-screen daughter in "The Falls," Chen Shiang-chyi (陳湘琪) for "Increasing Echo," and the mother-daughter duo in "American Girl," Karena Lam (林嘉欣) and Caitlin Fang (方郁婷).
The 58th Golden Horse Awards ceremony was held at the Sun Yat-sen Memorial Hall in Taipei on Saturday. The annual awards, established in 1962, are considered among the most prestigious and time-honored film awards in the world of Chinese-language cinema.