Golden Horse Awards: Cinematographer, director receive lifetime achievement awards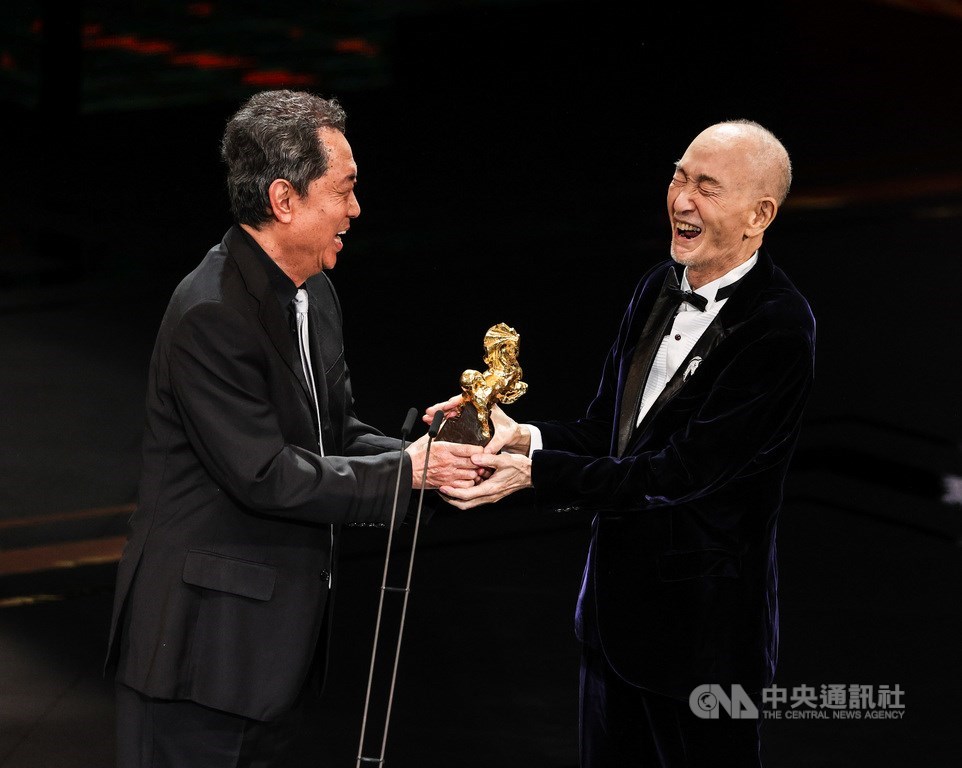 Taipei, Nov. 27 (CNA) Director Tsai Yang-ming (蔡揚名), known as the "godfather of Taiwanese gangster movies," and cinematographer Lin Tsan-ting (林贊庭), a pioneer in the development of local color cinema, were both honored with a Lifetime Achievement Award at the 58th Golden Horse Awards Saturday.
Announcing the award, the Taipei Golden Horse Film Festival Executive Committee praised the professional longevity of Tsai and Lin, with careers spanning the rise and fall of predominantly Taiwanese Hokkien productions, as well as the transition to Mandarin-language pictures and from black and white to color.
The 91-year-old Lin, best known for working on Taiwanese Hokkien films, is the first cinematographer to receive the Golden Horse Lifetime Achievement Award.
"Thank you everyone. I've worked on 130 films and I'm very thankful to be given this great honor today," Lin said during his acceptance speech.
Lin made his initial foray into filmmaking in 1949 as one of the first apprentices at Agriculture Education Motion Pictures, the predecessor to the Central Motion Picture Corporation, which was formed in 1954.
In 1957, he received his first opportunity to work as a lead cinematographer on the Taiwanese Hokkien film "Love's Crossroad."
Lin later became a pioneer in the transition of Taiwan's movie industry to shooting in color, after learning the ropes of color filming techniques in Japan.
In 2003 he helped author and edit "Cinematography in Taiwan 1945-1970, History and Technical Development," considered one of the most comprehensive local histories of the profession.
Lin took home the Golden Horse award for Best Cinematography - Color four times: for "Lonely Seventeen" in 1968, "Love Begins Here" in 1973, "Girl Friend" in 1975, and "The Victory" in 1976.
He also won the same award at the 20th Asia-Pacific Film Festival, organized by the Federation of Motion Picture Producers in Asia-Pacific, for "Falling Snowflakes" in 1974.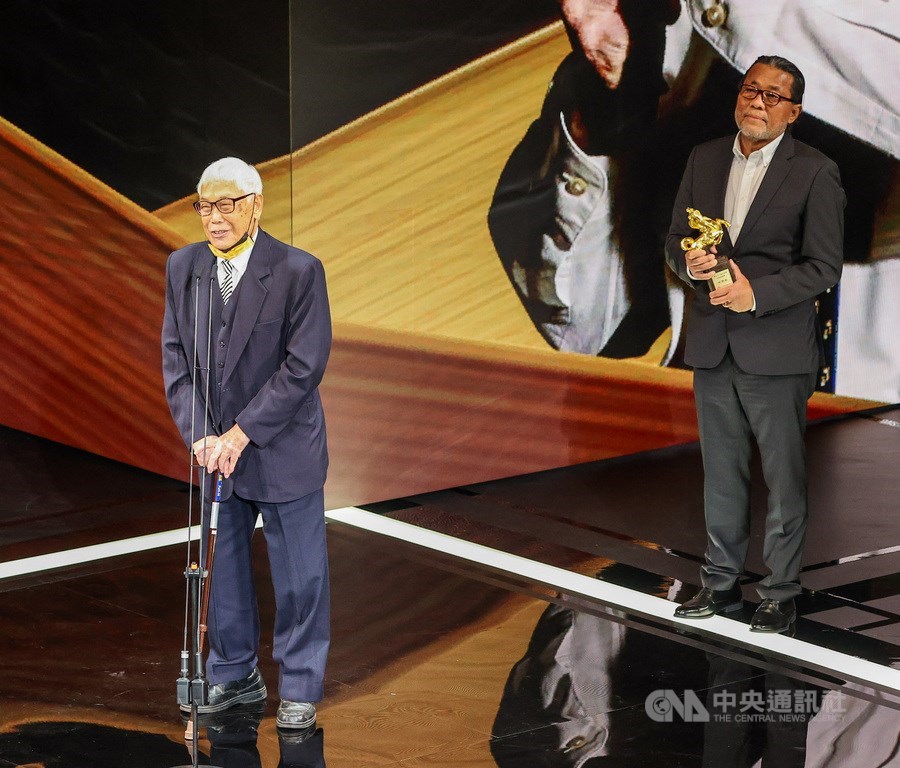 As a director, Tsai, 82, was hailed as the "godfather of Taiwanese gangster movies," directing films such as "Gangland Odyssey," "Fatal Recall" and "Ah Dai."
Before his Golden Horse recognition, Tsai received an accolade in the same category in 2013 at the 12th New York Asian Film Festival.
"I am so thrilled. Thank you to the Golden Horse for recognizing my 60 years of achievement in the film industry," Tsai said in his acceptance speech Saturday.
"I have chosen only one career path my whole life - making movies -- and I have led a happy and fulfilling life," he said.
Breaking into the industry first as an actor under the stage name Yang-ming (陽明), Tsai adopted a variety of pseudonyms for his different cinematic endeavors.
Beginning in 1963, he went on to appear in more than 200 Taiwanese Hokkien films, and soon started directing films in the same language in 1969.
Following a slew of successes, he soon started directing Mandarin-language films in 1973, which gave him the chance to travel to Hong Kong and work with bigger budgets and more seasoned crews.
He was billed under the name Ouyang Chun (歐陽俊) for the bulk of his directorial career, and only resumed using his original name after 1980.
Both filmmakers also have children who have followed in their fathers' footsteps.
Tsai's son Tsai Yueh-Hsun (蔡岳勳) and daughter Ishtar Tsai (蔡宓潔) are also actors turned directors, with Tsai Yueh-Hsun known for his work the "Black & White" TV-series and subsequent prequel films.
Lin's son Jong Lin has also received international renown in the same field as his father, serving as cinematographer for the 2002 romantic comedy sports film "Bend It Like Beckham," as well as for all three movies in Ang Lee's "Father Knows Best" trilogy.