Multiple events to be held to promote endangered languages in Taiwan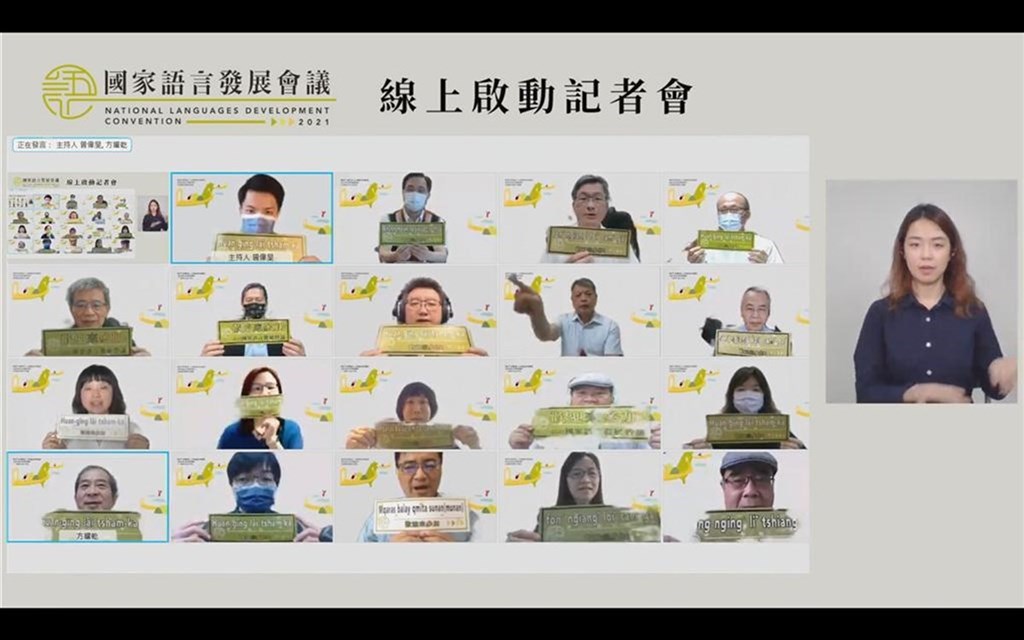 Taipei, July 21 (CNA) A series of virtual events aimed at preserving and promoting Taiwan's native languages will be held from July to August in the lead-up to the National Languages Development Convention in September, the Ministry of Culture (MOC) said Wednesday.
The MOC will co-host eight online forums from July 31 to Aug. 15, inviting the public to take part in discussions with experts, writers and educators about the challenges and opportunities involved in preserving languages spoken by various ethnic groups in Taiwan, Lee Yung-te (李永得), minister of culture, said at a virtual press conference.
The forums will be followed by the convention, which is scheduled for mid-September, Lee said, adding that discussions will help policy makers develop strategies to better preserve and revitalize endangered national languages.
The convention will also allow public participation and be sign language friendly, according to the MOC.
The biennial convention was established in accordance with the Development of National Languages Act, which took effect in 2019.
According to the legislation, national languages refer to the "natural languages and sign languages used by the different ethnic groups in Taiwan."
The languages spoken by indigenous groups as well as Taiwanese Hokkien and Hakka are all recognized as national languages, in addition to the more mainstream Mandarin Chinese.
The legislation also stipulates that all national languages should be treated equally and the government work to preserve and promote languages that are less widely used and endangered in Taiwan.
According to the MOC, this year's events will explore ways to create a sense of strong identity among people who share the same ethnicity in the hope of motivating them to learn and use their mother tongues.
In addition, the events will touch upon approaches to improving the teaching of different national languages, the MOC added.
Yiong Con-ziin (楊長鎮), minister of the Hakka Affairs Council, which also co-hosts the events, said many people nowadays lack any emotional connection to their mother tongues, partly because the authorities used to actively suppress them.
Education plays an important role in revitalizing languages, said Yiong, adding that government policy also needs to keep up with the times.
Meanwhile, a total of 15 promotional events, such as online talks, podcast shows and storytelling activities, will take place in August, the MOC said, adding that more details will be announced later.