NTU to erect plaque to commemorate Chen Wen-chen's death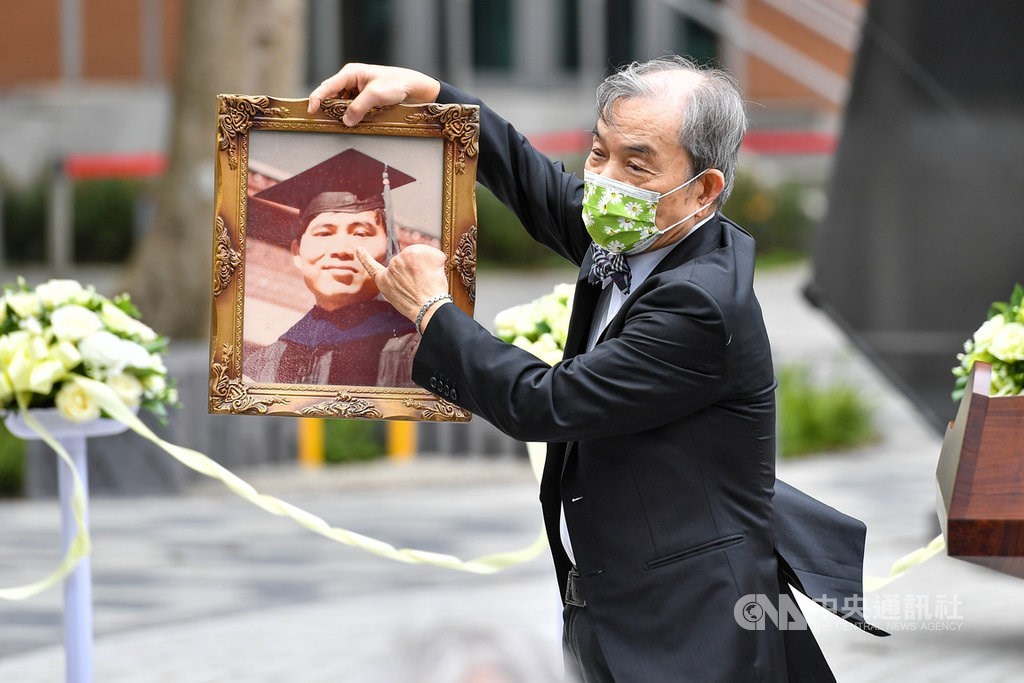 Taipei, June 19 (CNA) National Taiwan University (NTU) decided Saturday to erect a plaque in commemoration of its late professor and democracy activist Chen Wen-chen (陳文成), who died under mysterious circumstances four decades ago.
The plaque will be erected in a newly built square on the NTU campus in Taipei, which has been named the Dr. Chen Wen-chen Incident Memorial Square, according to the representatives of the school's faculty, administrative staff and student council who voted 74-64 in favor of the plaque at a school affairs meeting.
Inaugurated in February, the square does not feature any information about Chen's activism or his mysterious death on the school campus in 1981, an omission that will be corrected in part by the plaque, according to president of the NTU student association Zoe Yang (楊子昂).
Bearing the words, "In commemoration of a brave man who firmly defied state violence," the plaque will be erected in the square near NTU's main library, the site where Chen's body was found on July 3, 1981.
NTU history professor Chou Wan-yao (周婉窈) said that at the inaugural ceremony in the Dr. Chen Wen-chen Incident Memorial Square, boards bearing those words were displayed, but they were later removed.
In 1981, Chen had returned on a vacation trip to Taiwan from the United States, where he was employed as a mathematics professor at Carnegie Mellon University. On July 2, he was summoned by the Taiwan Garrison Command, a state security force that has since been disbanded.
The next day, his body was found on the campus of NTU, where Chen received his undergraduate degree. His death, at the age of 31, was seen widely as government reprisal for his activism in Taiwan's democracy movement at the time.
Citing several research papers, Chou said Saturday that Chen was interrogated for 12 hours by security forces, and during that time he refused to disclose the names of his fellow activists, which was testament to his courage.
Some attendees at Saturday's school affairs meeting, however, argued that a commemorative plaque would limit the Chen story and that the absence of information in the square was reflective of the unresolved circumstances of his death.
According to the Dr. Chen Wen-chen Memorial Foundation, Chen was targeted by authorities because he became very active in promoting Taiwan's democratic movement after he moved to the U.S., where he led a fundraising campaign for a political magazine in Taiwan that was later banned.
A report issued by the independent Transitional Justice Commission last year said there was a high probability that Chen was murdered by Taiwan authorities.
The case was reexamined by the commission after the declassification of Chen's files, which had been held by national security authorities.