CORONAVIRUS
/
4 schools in Taipei's Wanhua to close amid rising local COVID-19 cases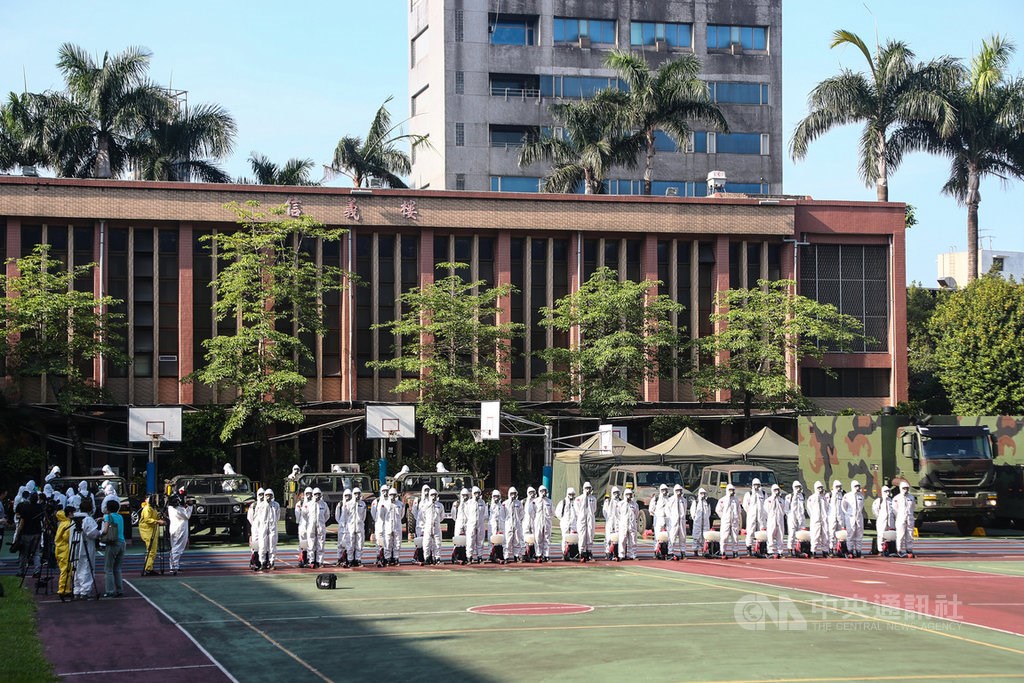 Taipei, May 16 (CNA) Amid a rise in locally transmitted COVID-19 cases, the Taipei City government on Sunday announced that four elementary schools in the city's Wanhua District will close for one week from Monday in an effort to curb the rapid spread of the virus in the district.
The four elementary schools are Taipei Municipal Lao-Song Elementary School, Taipei Municipal LongShan Elementary School, Taipei Municipal Ying-Qiao Elementary School and Taipei Municipal ShuangYuan Elementary School.
Meanwhile, ninth graders and 12th graders at high schools in the Taipei and New Taipei will be allowed to move to remote learning instead of going to school in person, also starting Monday.
The two city governments made the announcement after the Central Epidemic Command Center (CECC) on Saturday raised the COVID-19 alert for the two cities until May 28, which means that indoor gatherings of more than five people and outdoor gatherings of more than 10 are not allowed.
Taiwan on Sunday confirmed 206 new domestic cases of COVID-19, its highest number of locally transmitted infections in a single day since the pandemic began.
Of the 206 domestic infections, 105 were linked to hostess teahouses in Wanhua and 44 involved people who had recently been to the district.
The New Taipei City government said it has decided not to follow suit in closing schools but will continue to consult with Taipei and make rolling adjustments as needed, following the central government's policy and taking into consideration the development of the pandemic.
Earlier Sunday, several basic education organizations and parents' groups called on the government to consider suspending all face-to-face classes at schools or allowing online and distance learning in areas seriously affected by coronavirus.
The Alliance on Obligatory Education said that a recent spike in domestic COVID-19 infections has fueled fears about the spread of the virus on school campuses.
Many parents of students at elementary and secondary schools said they were considering letting their children stay home from school as more than 50 universities have announced remote learning measures starting Monday in an effort to curb the COVID-19 pandemic, the group said.
Noting the higher student population density at elementary and secondary schools compared to universities, students at the basic education level could be susceptible to high rates of disease transmission, the group said.
It strongly suggested that the government should suspend classes at schools in at least the most seriously affected areas, such as Wanhua, to ensure student safety.
Meanwhile, the National Alliance of Parents Organization also appealed to the government to allow K-12 schools to suspend classes or move to online learning for two weeks and to allow their parents to take epidemic prevention leave if necessary.
The proposed new measures should at first be implemented at schools in the COVID-19 hotspots and neighboring areas in Taipei and New Taipei, the parents' group said.
Also Sunday, the Ministry of Education said that it respects local governments' decisions on disease control measures and has asked schools to develop plans for remote learning options.
View All