National Palace Museum displays historic maps in new exhibition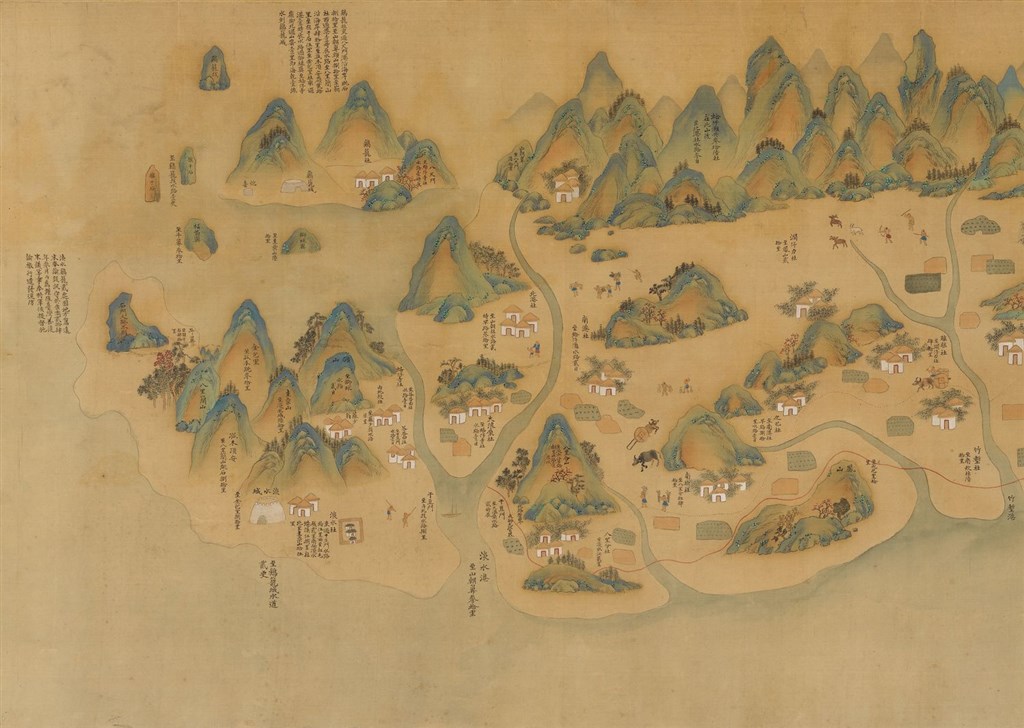 Taipei, April 23 (CNA) The National Palace Museum on Friday opened a new exhibition to show several full-scale maps that demonstrate historical developments in Taiwan and transportation routes in China during the Ming and Qing dynasties.
The exhibition, titled "Stories of Ancient Maps," offers visitors a rare chance to see full-scale maps of several meters in length and to "discover stories of the time in the detailed depiction in these maps," the museum said in a statement.
The four maps of Taiwan in the exhibition, drawn between 1666 and the mid-18th century, show how the Qing government's understanding of Taiwan improved over the century, from seeing Taiwan as only an island of military importance to appreciating its natural scenery, Indigenous people, culture and customs.
One of the four maps is the 1666 "Sketch Map of Taiwan Prefecture" in Chinese and a later copy in Manchurian, which focus on the military deployment on the island occupied by the remaining forces of the Ming dynasty led by Koxinga (鄭成功).
Another map, which was a reproduction of a map first drawn between 1699 and 1704 under the Qing emperor of Kanxi, shows villages, farmland, as well as indigenous people hunting.
The map on loan from the National Taiwan Museum, is 5.23 meters in length, and like the three others, depicts Taiwan from mainland China's perspective -- with the geographic north on the left and south on the right.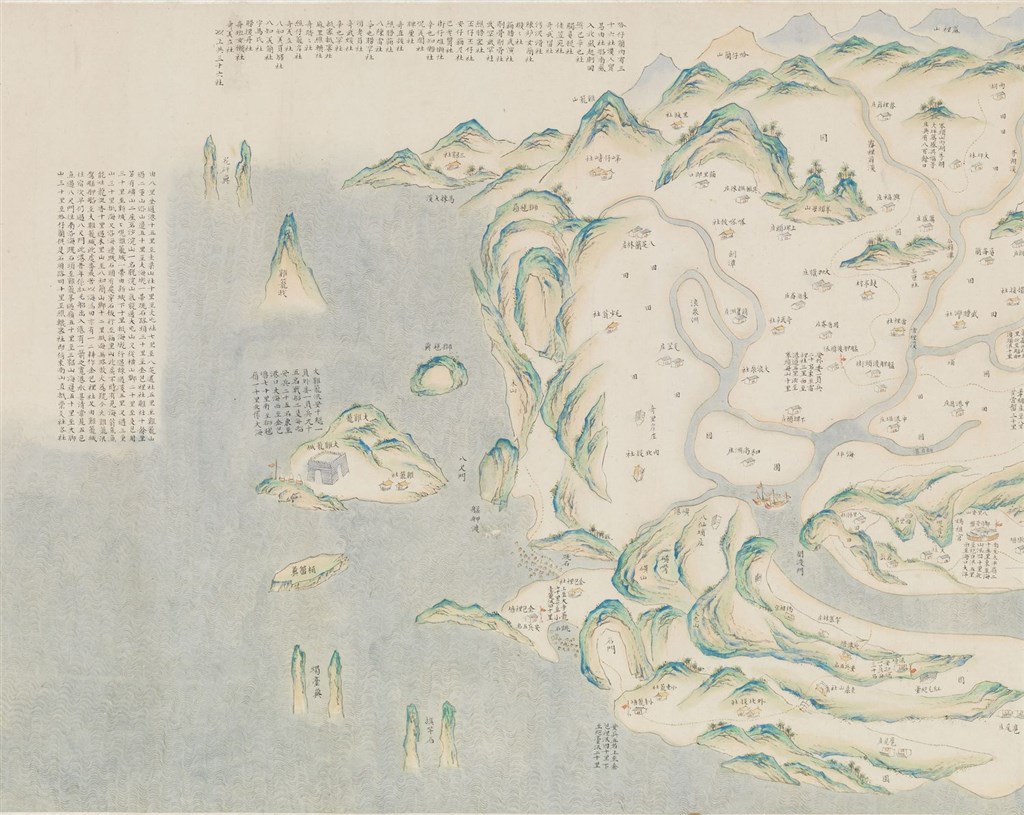 A third map, the 6.67-meter Qianlong Map of Taiwan drawn in the mid-18 century, shows more than 600 settlements of immigrants of Chinese descent and over 300 indigenous villages. It shows the rapid rise of populations on the island at the time, according to the museum.
In addition to the four maps of Taiwan, the exhibition also showcases four other maps depicting land and water transport in China, including two focusing on the Yangtze River.
The two maps -- one 14.25 meters in length and the other 5.87 meters -- both show the geographic features as well as landmarks along China's longest river.
The exhibition will run until July 22.