Two young Taiwanese receive art awards by Czech office in Taipei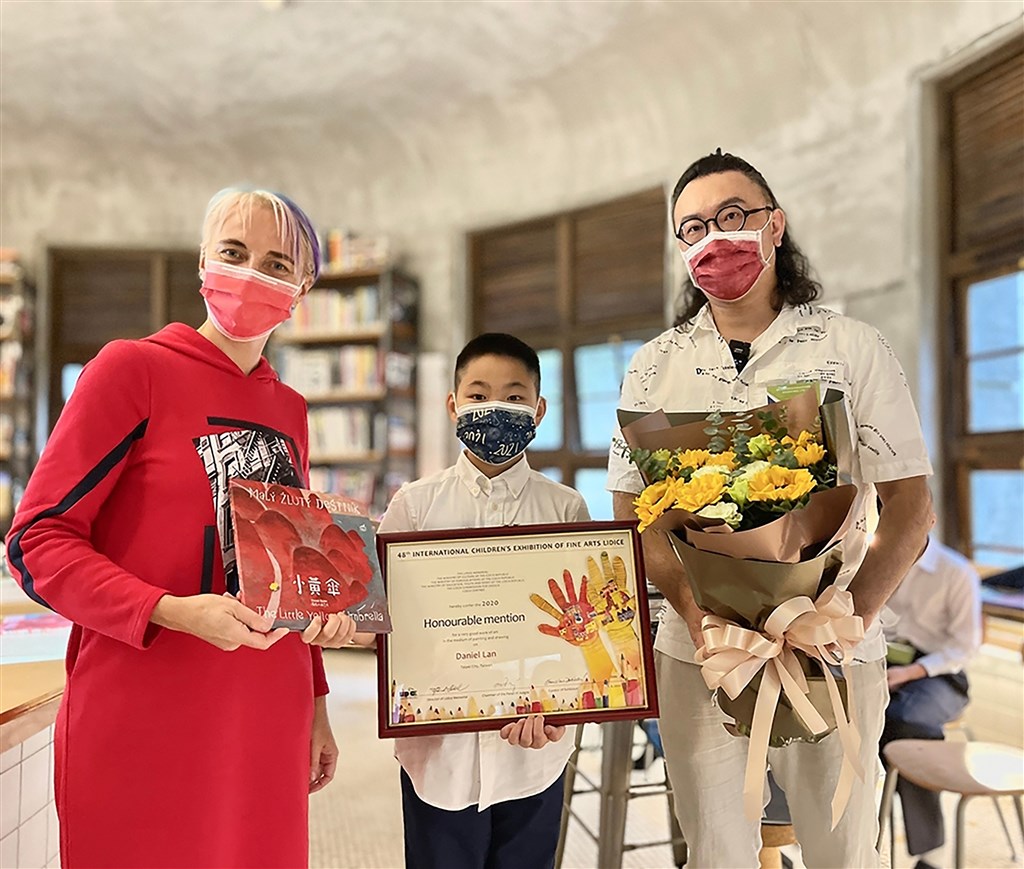 Taipei, Feb. 26 (CNA) The Taiwanese children who won awards at the 48th International Children's Exhibition of Fine Arts Lidice (ICEFA Lidice) received their prizes by the Czech Republic's representative office in Taipei on Friday.
The honorable mention certificates were presented during a ceremony held in the city's Songshan Cultural and Creative Park by Dita Táborská, deputy head of the Czech Economic and Cultural Office Taipei, to Sheu Yu-hao (許育豪) and Daniel Lan (藍紹齊).
"Contestants from Taiwan win prizes at ICEFA Lidice almost every year, and it is something to be proud of," Táborská said.
The winning painting by Lan, 9, is a colorful representation of a man carrying what appears to be a bundle of wood, while the artwork by Sheu, 11, is a monochromatic painting presented in a surrealistic style.
Also that day, the Czech office held an egg tempera workshop for children to promote Czech culture. The workshop was taught by Tomáš Řízek, a longtime Czech expat who is a painter and graphic designer based in Taiwan. 
Řízek has worked with many publishing firms worldwide to publish over 50 illustrated books for children.
The 48th ICEFA Lidice received over 22,000 submissions from 78 countries in 2020, and nearly 1,400 were selected to be exhibited.
The ICEFA Lidice is a one-round competition for children aged 4 to 16 for all types of schools and organizations working with children.
The annual artistic award was established in 1967 to commemorate the child victims from the Czech village of Lidice murdered by the Nazis, as well as all other children who have died in wars.
Since 1973, the ICEFA Lidice has become well known among children and teachers not only in the Czech Republic but also around the world.