Romantic comedy 'My Missing Valentine' big winner at Golden Horse Awards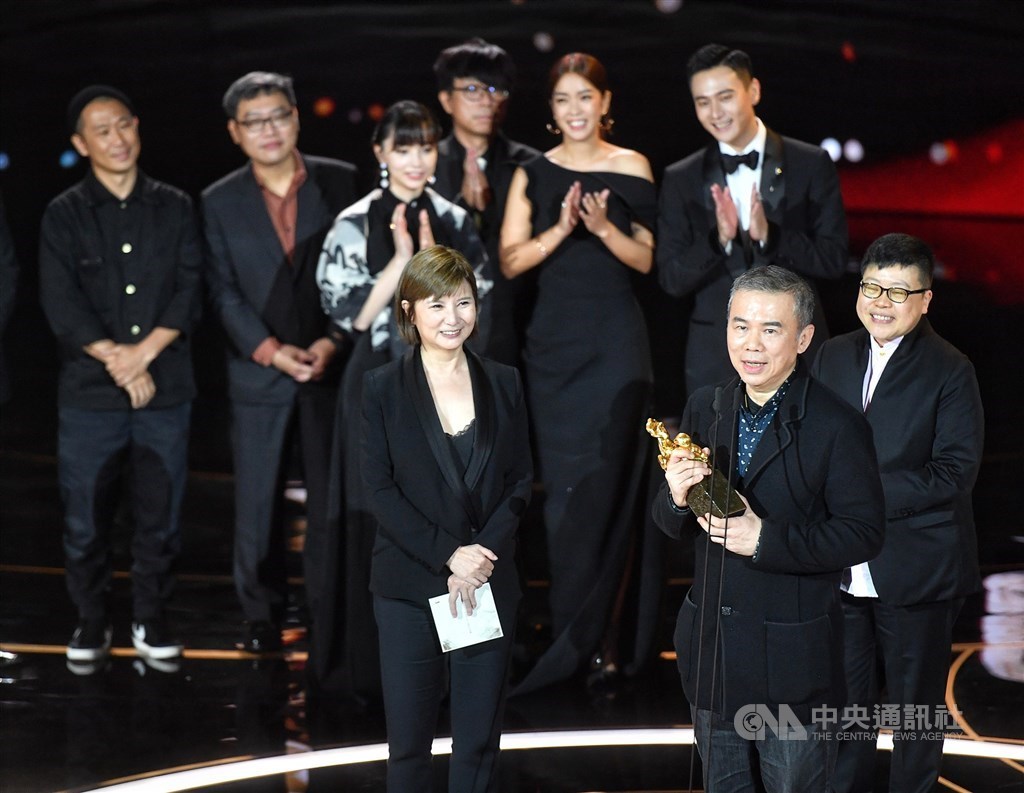 Taipei, Nov. 21 (CNA) The romantic comedy "My Missing Valentine" was the biggest winner at the 57th Golden Horse Awards on Saturday, winning five of the 11 awards it was nominated for.
The film had the most nominations of any film going into the ceremony, and it came out with the honors for best narrative feature, best director, best original screenplay, best film editing and best visual effects.
"I want to thank my parents for giving birth to such an adorable and kind child," director Chen Yu-hsun (陳玉勳) joked as he accepted the award.
"I also would like to thank the cast and crew," he said.
The 119-minute film follows a quirky woman in her 30s, named Xiao Chi, who works a dull job at a post office and has never been in a romantic relationship. The day before Valentine's Day, she meets a handsome man on her way home from work, who asks her out on a date the following day.
When she wakes up, however, she finds that Valentine's Day has mysteriously passed without her knowing.
The other nominees for this year's Golden Horse best feature film award were the drama "Days" directed by Taiwan-based Malaysian director Tsai Ming-liang (蔡明亮), crime drama "Hand Rolled Cigarette" by Hong Kong director Chan Kin-long (陳健朗), and Taiwanese dramas "Classmates Minus" by Huang Hsin-yao (黃信堯) and "Dear Tenant" by Cheng Yu-chieh (鄭有傑).
"Dear Tenant" garnered the second most wins of the night with three awards -- best leading actor, best supporting actress and best original film score.
According to Golden Horse Film Festival Executive Committee CEO Wen Tien-hsiang (聞天祥), the films that received the most discussion for best feature film were "My Missing Valentine," "Days," and "Classmates Minus."
For best director, Tsai won the first round of judging for "Days," but "My Missing Valentine" director Chen came out ahead during the second round and eventually won.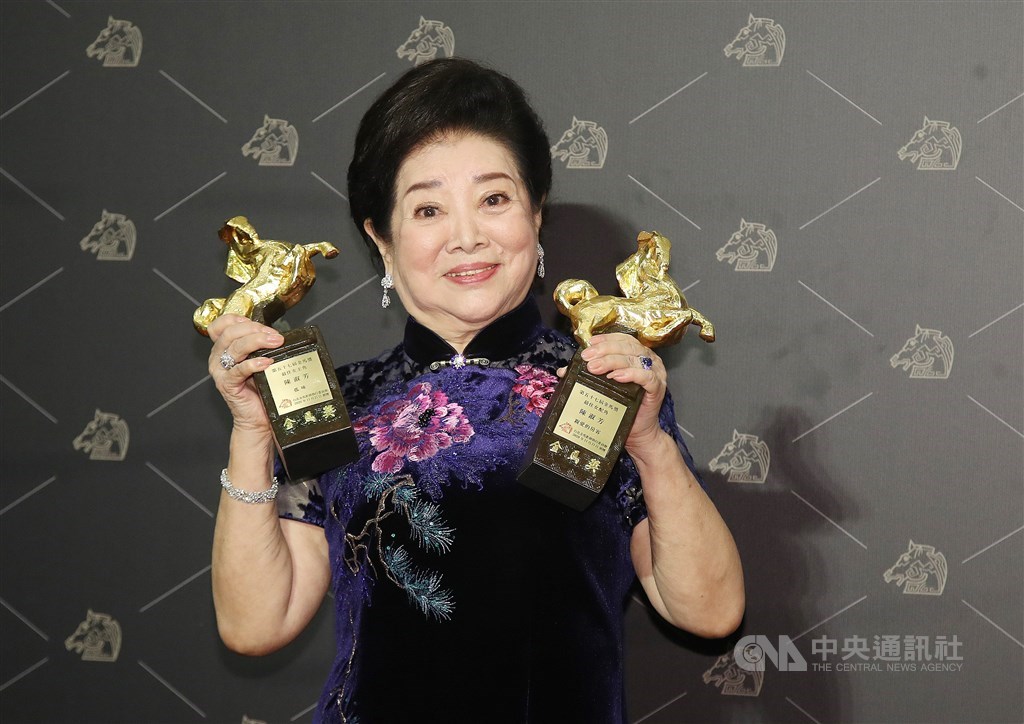 The sentimental favorite of the night was 81-year-old actress Chen Shu-fang (陳淑芳), who had never been nominated for a Golden Horse Award in an acting career spanning more than 60 years but ended up with two trophies on the night.
She won best actress for her performance in the family drama "Little Big Women" and best supporting actress for her role in the family drama "Dear Tenant."
While introducing the nominees, renowned Taiwanese director Ang Lee (李安), the chairman of the Golden Horse Executive Committee, said it was very moving to see people attend a film awards ceremony in person.
"We are probably the only people who can do this now, because Taiwan has done such a good job in containing the pandemic," Lee said.
He said he was incredibly moved by the event, and extremely grateful to all of the filmmakers who flew in from overseas and had to undergo quarantines in order to attend.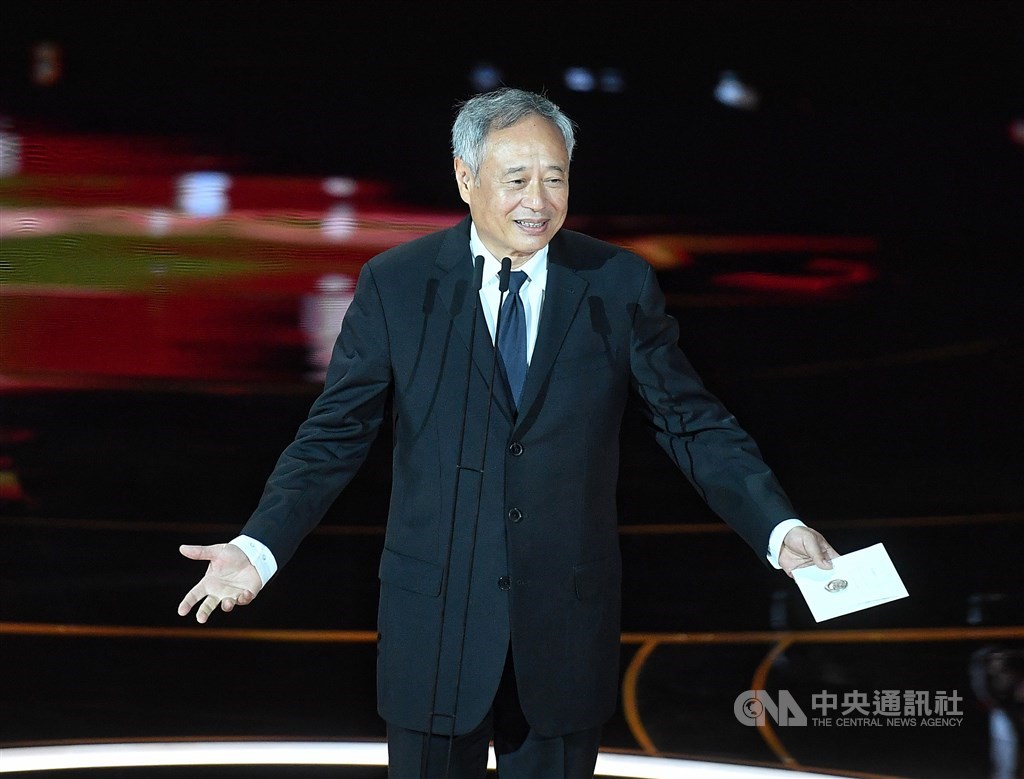 The 57th Golden Horse Awards ceremony was held as a physical event Saturday at the Sun Yat-sen Memorial Hall in Taipei.
The annual awards, established in 1962, are considered one of the most prestigious and time-honored film awards in the world of Chinese language cinema, although it was dealt a heavy blow last year when China banned all Chinese filmmakers, actors and actresses from participating.
The ban was an apparent response to the awards ceremony in 2018, when Taiwanese documentary director Fu Yu (傅榆) called in her acceptance speech for Taiwan to be treated as an "independent entity," infuriating Beijing.
There was no publicly announced boycott this year, and CEO Wen announced in late September that 100 entries from China had been received, though he did not divulge their names.
In the end, two Chinese films, "Father" and "The Six," were nominated in the best documentary and best animated short film categories, respectively, but neither won the top prize Saturday night.
However, the winner in the documentary category was made by Hong Kong filmmaker Jill Li (李哲昕), for "Lost Course," which tells the story of Chinese villagers protesting against corruption.