2020 GOLDEN HORSE
/
Malaysian Chong Keat-aun wins best new director at Golden Horse Awards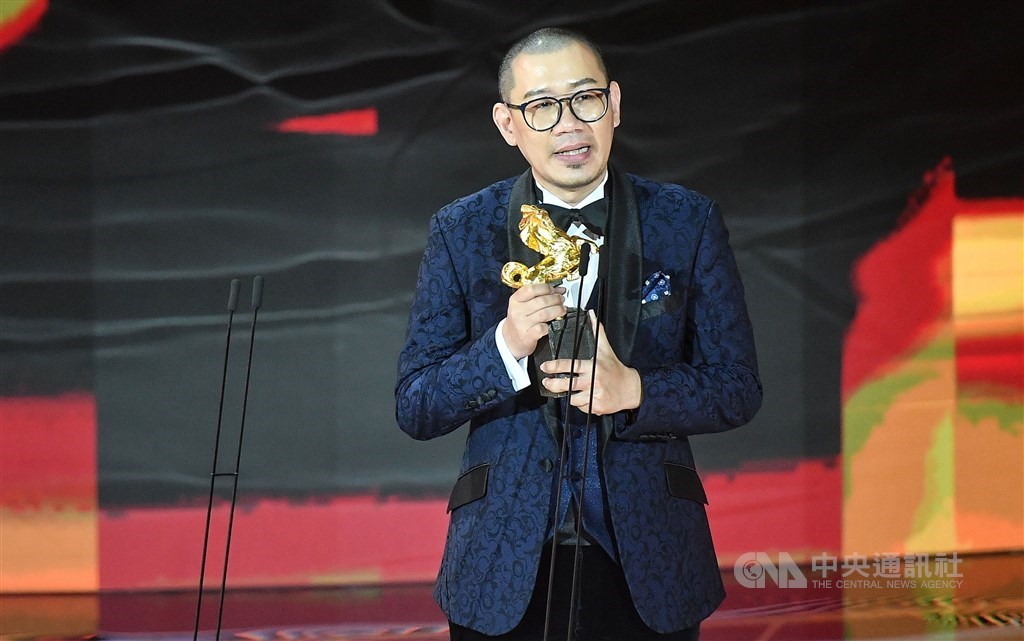 Taipei, Nov. 21 (CNA) Malaysian Chong Keat-aun (張吉安) won the prize for best new director at the Golden Horse Awards in Taipei on Saturday, for his feature debut "The Story of Southern Islet" (南巫), a fantasy film that explores the numerous spiritual beliefs in his home country.
"Movies are not great. It is the people who help make them that are great," Chong said in accepting the award.
Tearing up, Chong said there were many people who helped him make the film, but one of the producers, a cameraman and a mentor of his passed away shortly after the film was completed.
"I am very grateful for their guidance and support," he said.
Chong also thanked his parents, whom he jokingly said have probably not yet realized that the movie is about them.
"When I was trying to secure funding for this film, many people told me that they didn't understand it, and I kept saying that maybe someday somebody will. And the Golden Horse Awards understood it," Chong said, thanking the committee for giving him this opportunity.
"The Story of Southern Islet" is about a Chinese couple who live near the Malaysia-Thailand border. After a quarrel with a neighbor, the husband faints and spits up blood and a rusty nail.
Desperate to find treatment for her husband, the wife begins to explore the diverse spiritual beliefs among the different ethnic groups in the region, hoping that one of them can help heal her husband.
Chong, who directed, wrote and acted in the film, was also nominated for best original screenplay.
Although Chong studied film in college, he worked as a radio presenter in Malaysia for more than a decade after he graduated. In 2017, he made his first short film, "Cemetery of Courtesy," which was selected for the Busan International Film Festival.
The story and themes of "The Story of Southern Islet" were inspired by Chong's childhood as a third-generation Malaysian-Chinese, he has said in interviews.
The other best new director contenders at this year's Golden Horse Awards were Hong Konger Chan Kin-long (陳健朗) for the crime drama "Hand Rolled Cigarette" (手捲煙), and three Taiwanese nominees -- Liao Ming-yi (廖明毅) for the romantic comedy "i WEiRDO" (怪胎), Joseph Hsu (許承傑) for the family drama "Little Big Women" (孤味), and Ko Chen-nien (柯貞年) for the suspense thriller "The Silent Forest" (無聲).
The 57th Golden Horse Awards ceremony was held as a physical event Saturday at the Sun Yat-sen Memorial Hall in Taipei. Taiwan has been successful in containing COVID-19 with only 611 confirmed cases, mostly imported, and seven deaths.
Cinemas throughout the country have also remained open during the pandemic.
The annual awards, established in 1962, are considered among the most prestigious and time-honored film awards in the world of Chinese language cinema.
View All