Indigenous singer Abao biggest winner at Golden Melody Awards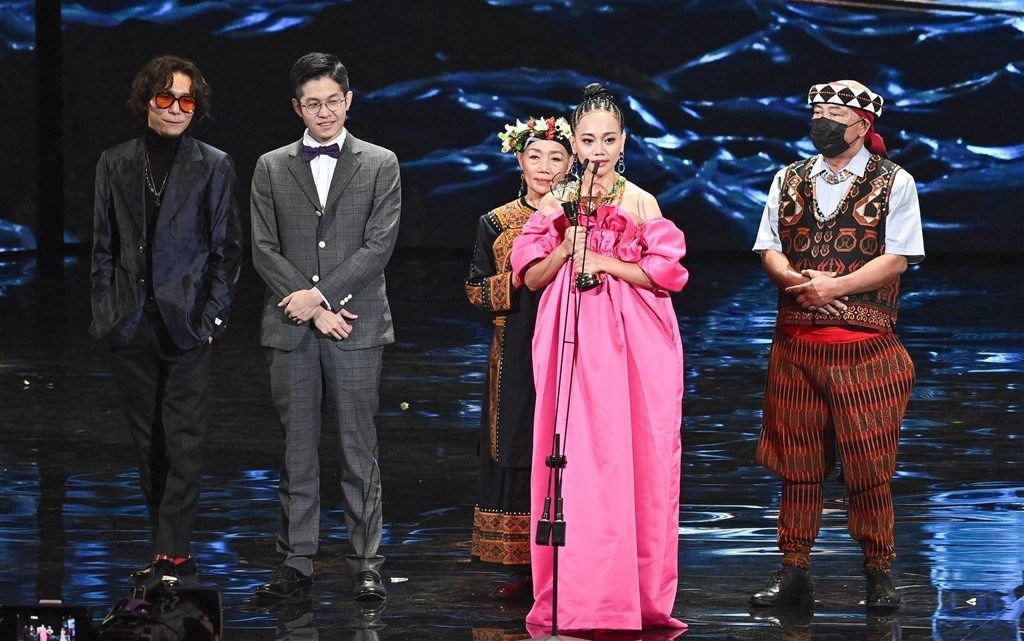 Taipei, Oct. 3 (CNA) Indigenous Taiwanese singer Abao's "Kinakaian" ("Mother Tongue") emerged as the biggest winner at the 31st Golden Melody Awards in Taipei Saturday.
"Kinakaian" won Album of the Year, Best Indigenous Language Album, and the track "Thank You" clinched Song of the Year at the awards ceremony held at Taipei Music Center.
The jury commended the album, saying that the unique performance of Abao, whose full name is Aljenljeng Tjaluvie, transcended the language barrier.
"I want to tell all Indigenous people: don't waste your talent but also don't rely just on your talent," the 39-year-old singer said in her acceptance speech.
She thanked everyone willing to listen to an album which they might not be familiar with.
"Through this album, I hope you can understand the life of a minority," she said. "I hope to foster more understanding and less misunderstanding."
"If you don't get why this is album of the year, please go ahead and listen to it. If you still don't understand it, listen to it a second time," Abao said with a laugh.
Related: Indigenous singer Abao's 'Kinakaian' generated most interest: jury
The 11-track album, released in December 2019, reflects the traditions of Indigenous people and covers a wide range of topics, such as food and the life of Indigenous children.
Among the electronic and soulful vibe of the album, she also invited Taiwanese rapper DJ Didilong to feature on "tjakudain," where the duo present a Paiwan-Taiwanese language cultural crossover track that tells the story of two lovers and the challenges they face because of their different ethnic backgrounds.
Another highlight of the album is the house-inspired track that shares the same title as the album, where Abao highlights the beauty of her native language.
No stranger to the Golden Melody Awards, the Paiwan R&B singer received an award for best duet in 2004 as a member of female duo Abao & Brandy. She received another award in 2017 for Best Indigenous Language Album with her album "Vavayan."
Abao's family is originally from Taitung County before they moved to the southern port city of Kaohsiung. Even though she grew up in Kaohsiung, Abao had said that she returned to her home village every summer and winter vacation so she wouldn't lose touch with her culture.
The Golden Melody Awards recognize excellence in music and is one of three major annual awards in Taiwan, along with the Golden Bell Awards for television and radio, and the Golden Horse Awards for film.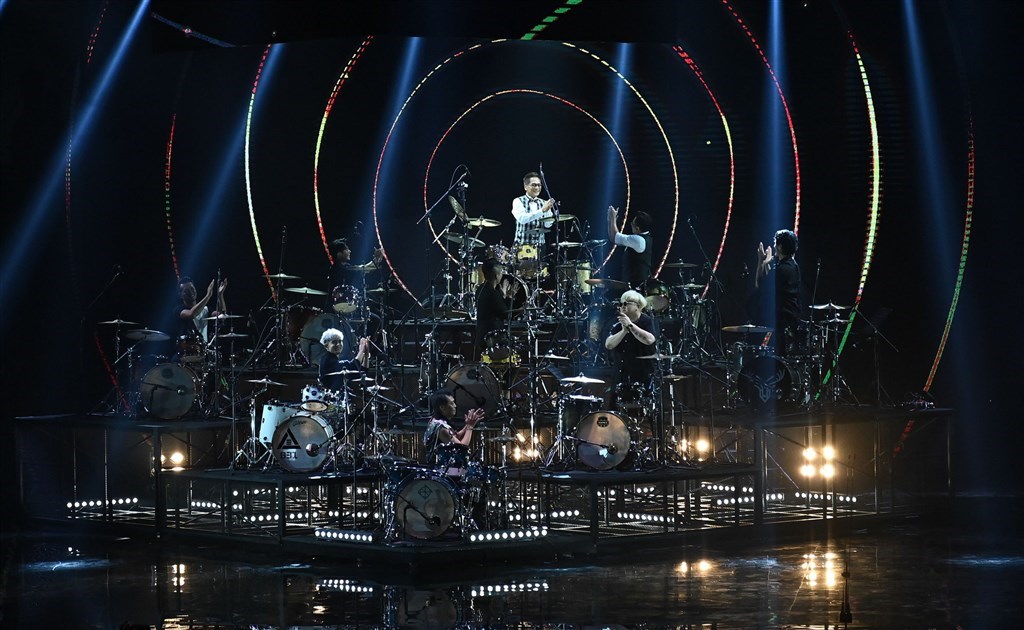 Meanwhile, the Special Contribution Award went to Rich Huang, a renowned Taiwanese jazz drummer and music educator, who has been involved in the production of 100,000 singles over more than 50 years.
Huang started out playing drums at a U.S. military club in Taichung in 1968 before playing drums in Taiwan's military three years later. In 1974, he started playing drums for a band that belonged to a television channel and further broadened his scope by providing drumming for movies, television shows, ads and records between 1974 and 2000.
One of the highlights of Huang's career was when he held a solo concert at the National Concert Hall in 2000.
In addition to his embrace of diverse music styles, such as popular, classical, jazz and traditional music, Huang also teaches the jazz drum and engages in other music promotional activities.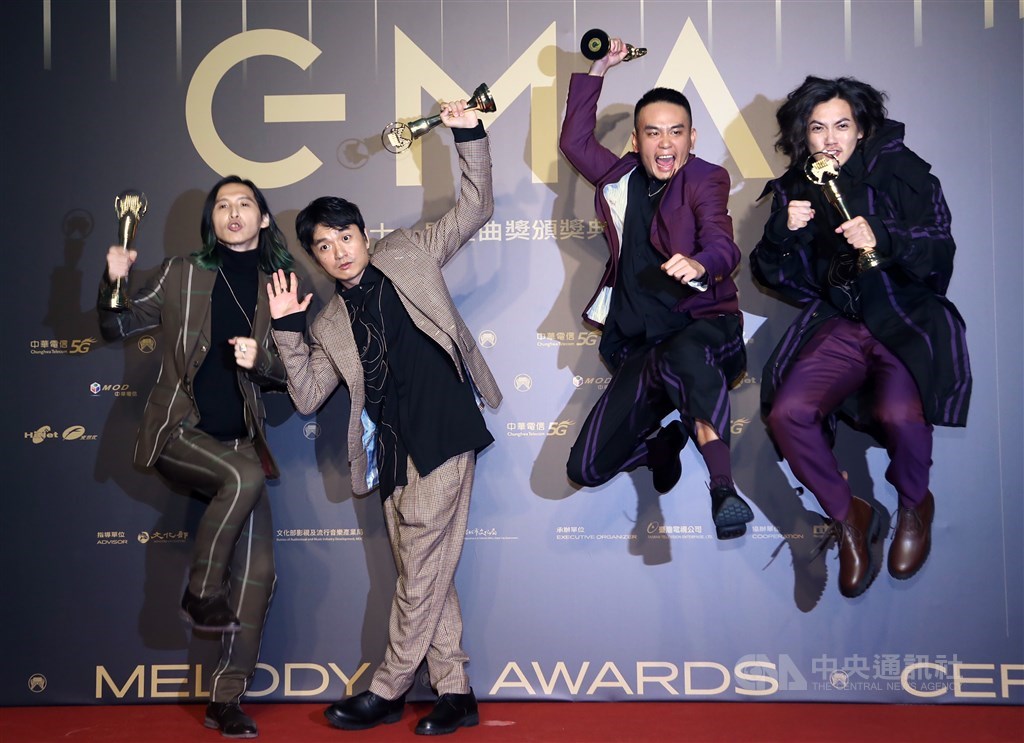 Meanwhile, the best vocal group was won by Chick en Chicks for their album "Beat Maker," while best musical group went to Fire EX. for their album "Stand Up Like A Taiwanese."
CEKO was named best Indigenous language vocalist for her album "CEKO TRIBUTE TO FALANGAW."
Misa picked up best Hakka vocalist and best Hakka album for her album "THE SHIP OF FOOLS."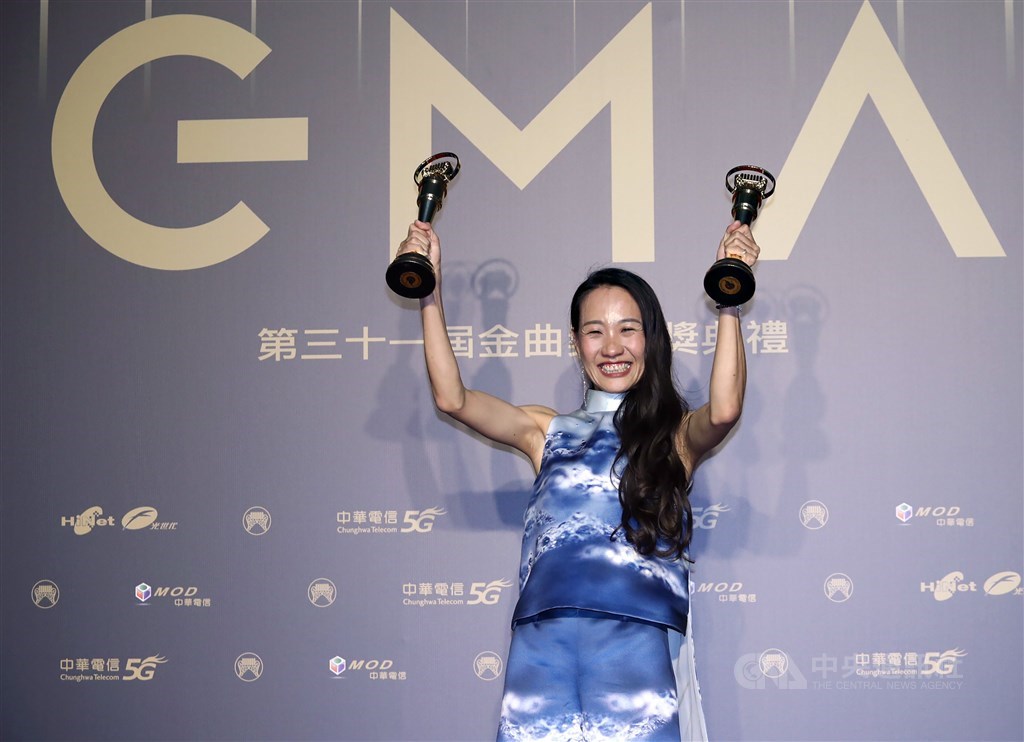 Best new vocal went to ChihSiou for his album "The Elephant in The Room."
In the best male and female Taiwanese vocalists categories, Justin Su and Zhu Haijun won for the albums "We all have good nature" and "Blooming," respectively.
The best Taiwanese album was "Makeover" by Loh Tsui Kweh Commune.
Hsieh Ming-yo received the best lyricist award for the song "Road" from the same-titled album, while best composer went to Jen Jen for "The Wedding feat. Luantan Ascent" from her album "Jen Jen"
G.E.M won the Jury Award for the album "City Zoo."
A total of 1,348 albums and extended play records were submitted to this year's awards, in which a total of 163 nominations were determined by an 83-member jury, according to the Ministry of Culture's Bureau of Audiovisual and Music Industry Development.