Housewarming party held for renovated American Innovation Center: AIT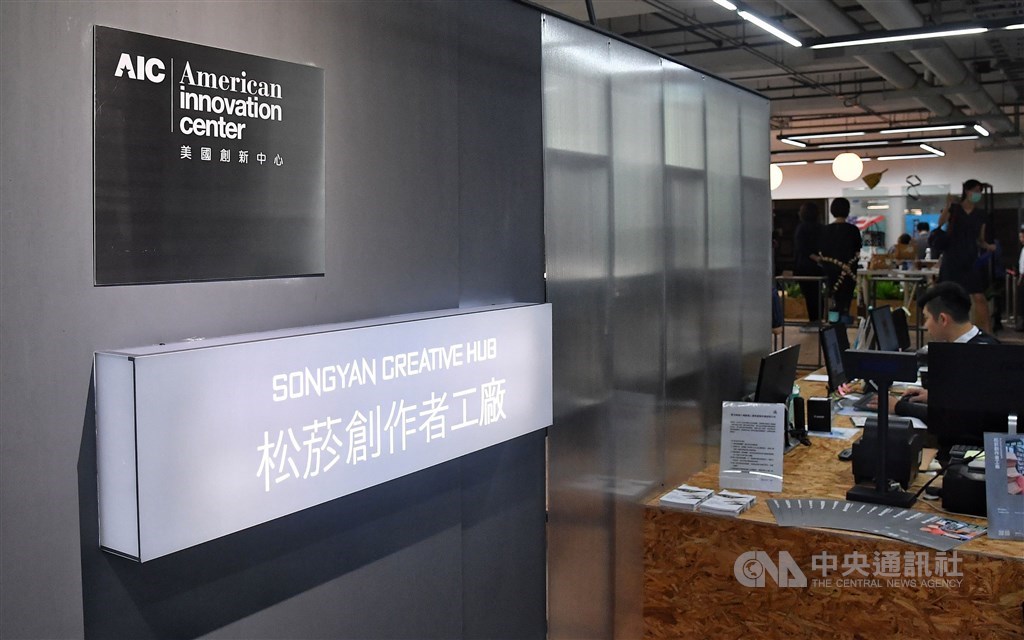 Taipei, Sept. 23 (CNA) The American Innovation Center based in the Songshan Creative and Cultural Park (SCCP) in Taipei will provide more community-friendly activities, the American Institute in Taiwan (AIT) said Wednesday during a housewarming ceremony to celebrate the center's relocation.
The center, which was moved from the first to the second floor of the same building, will offer more integrated services, working jointly with the Taipei-run SCCP instead of just providing a space, said AIT Cultural Affairs Officer Luke Martin.
Describing the newly designed venue as a place to exercise "soft diplomacy," Martin said AIT hopes to attract members of the public to allow for improved people-to-people ties between Taiwan and the United States.
AIT represents U.S. interests in Taiwan in the absence of official diplomatic ties.
At the center, people can co-work, as well as engage in a variety of courses covering issues from entrepreneurship, new technology to maker culture, Martin said.
People are welcome to visit the center to try its 3D printing equipment free of charge, for instance, he said.
According to AIT, recent activities in the center have featured innovative personal protective equipment and services being developed amid the COVID-19 pandemic.
Inaugurated in 2014 as the first of its kind in Asia, the center seeks to promote digital learning and distribute the latest information about innovation, as well as share current trends in innovation and the diverse cultures in the U.S.