Online edition of annual Taipei international book fair opens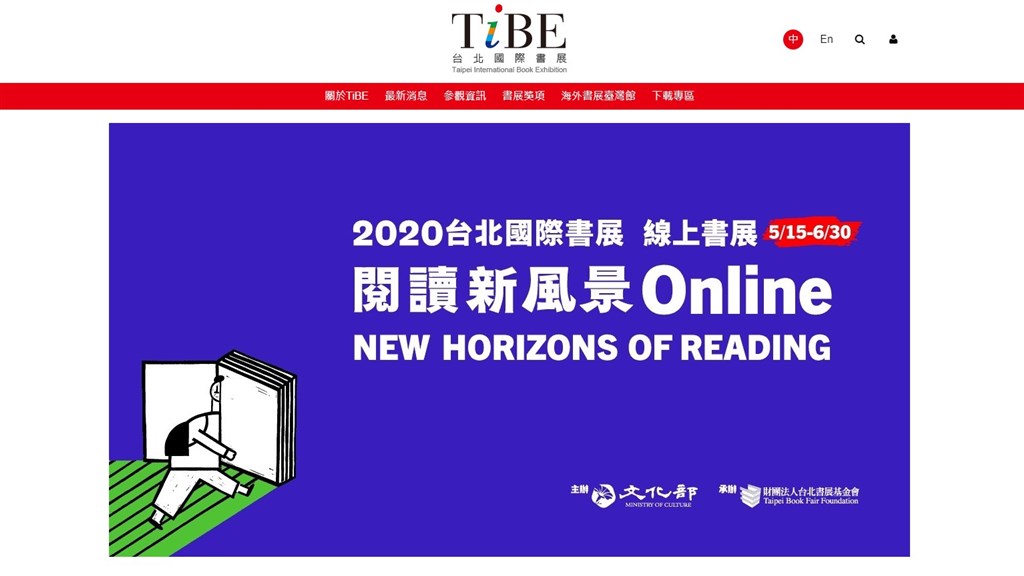 Taipei, May 15 (CNA) The online edition of the 2020 Taipei International Book Exhibition (TIBE) opened Friday in place of the physical event, which was canceled because of the COVID-19 pandemic.
Dubbed the "New Horizons of Reading," the show is divided into four sections -- TIBE 2020 Reading Salons, TIBE 2020 Online Book Show, Reading News, and TIBE 2020 Themed Exhibitions.
The exhibitions feature six different themes, ranging from book awards to recommended educational titles for students.
Among this year's highlights, a special section titled "Food in Federico Fellini's Drawings" has been prepared by the Italian trade office in Taipei to showcase illustrations by the late Italian film director, who is also known for being a gifted caricaturist.
Notable works by German authors Ronen Steinke and Jan Mohnhaupt and videos of interviews with French writers Eric Vuillard and Emmanuel Lepage can also be found on TIBE's official website.
Another feature will be the 360-degree interactive museum that displays a variety of historical artifacts from the National Museum of Taiwan History as well as writings from the National Museum of Taiwan Literature.
In all, the online edition of TIBE 2020 features more than 1,000 books by local and international authors, ranging from fiction to field research papers to children's books, comics and memoirs.
The annual international book fair, which was originally scheduled to be held Feb. 4-9 at the Taipei World Trade Center, was eventually canceled as organizers worried the large-scale indoor event could pose a high risk of spreading the new coronavirus.
Stricter border controls also factored into the decision because they made it impossible for overseas organizations and authors to come to Taipei for the event, the Ministry of Culture, the show's organizer, said on March 18.
Instead, the online edition of TIBE 2020 is being held until June 30, and according to the ministry, the website will remain open to online users after the end of the show.