GOLDEN HORSE: Malaysian Yeo Yann Yann wins best lead actress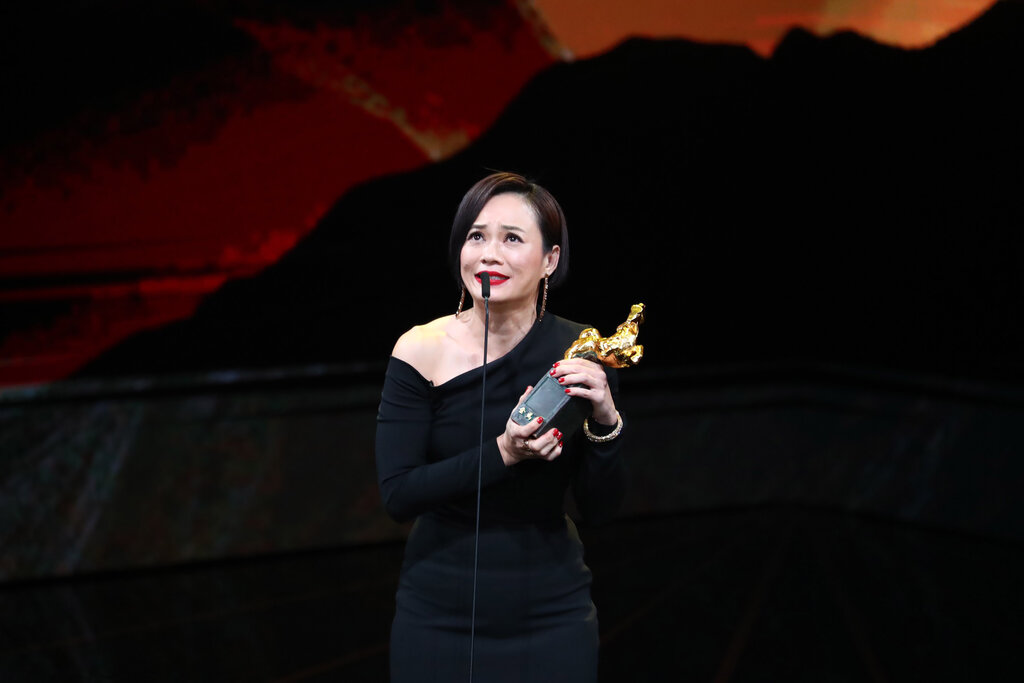 Taipei, Nov. 23 (CNA) Malaysian Yeo Yann Yann won the Golden Horse Award for best lead actress Saturday for her performance in "Wet Season" (熱帶雨), playing the part of a Chinese language teacher whose marriage and career are falling apart.
It was Yeo's second Golden Horse Award, after she won best supporting actress in 2013 for her role in the Singaporean drama "Ilo Ilo."
The judges praised Yeo's acting as close to perfect in portraying a woman who reflects dignity and resilience.
"I want to thank the Golden Horse Awards for another chance for me to be here," she said.
"Most importantly, thank you to the cast and crew for making a world for me to enter as the protagonist 'Ling,'" she said, adding that each raindrop in the movie reflects the sweat from their hard work.
"I remember when I was a little girl, I always wanted to be the little girl inside the television and today I am very grateful," Yeo said.
"Wet Season" follows the plight of 40-year-old Mandarin Chinese teacher Ling whose marriage is falling apart because she is unable to become pregnant. Ling's unlikely friendship with a student helps her reaffirm her femininity.
Yeo, 42, has starred in numerous movies, television shows and stage plays since the late 1990s, including the 2006 award-winning Singaporean drama "Singapore Dreaming."
The other best lead actress nominees were Taiwanese Samantha Ko (柯淑勤) who starred in the family drama "A Sun," Malaysian Sinje Lee in the romance drama "The Garden of Evening Mists," Taiwanese Lu Hsueh-feng (呂雪鳳) in the family drama "Synapses" and Taiwanese Gingle Wang (王淨) in "Detention."
The star-studded Golden Horse Awards ceremony is one of the most prestigious film events in the Chinese-speaking world.
This year's Golden Horse Awards has been dealt a heavy blow after China announced a boycott of the awards in August, in response to a political fallout from last year's ceremony when Taiwanese documentary director Fu Yu (傅榆) called in her acceptance speech for Taiwan to be treated as an "independent entity."
Taiwan's Golden Horse Executive Committee has remained tight-lipped and low-key about the boycott. Taiwan's Ministry of Culture, meanwhile, has expressed regret and has called for Chinese officials not to interfere with cultural exchanges over political factors.