Taiwanese VR films nominated for Venice Film Festival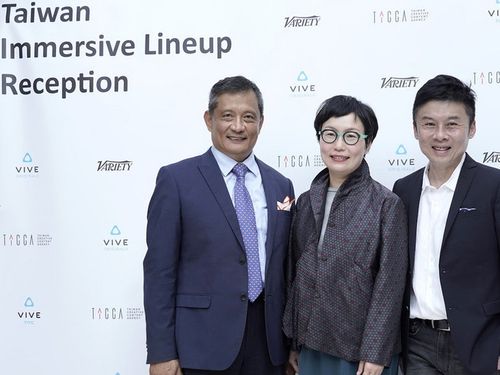 Rome, Aug. 30 (CNA) Eight Taiwanese virtual reality (VR) films have entered the 76th Venice Film Festival, with seven entries in the Venice Virtual Reality competition section, and one selected as one of the VR story projects.
Taiwanese creator Huang Hsin-chien (黃心健)'s "Bodyless" will be competing in the interactive category under the Venice Visual Reality section.
According to Huang, "Bodyless" is based on his memories during Taiwan's martial law period in the 1970s.
"To the Moon," a collaboration by Huang and the American director Laurie Anderson, was selected to enter the out-of-competition section.
During the 15-minute VR experience, according to the festival website, the film will allow viewers to "walk on the moon surface" and "glide through space debris."
At the same time, three joint productions by Taiwan-based tech giant HTC and the Golden Horse Film Academy, a film institution founded by world-renowned Taiwanese filmmaker Hou Hsiao-hsien (侯孝賢), will also be featured in the VR competition.
"O" by director Qiu Yang (邱陽) and "Only the Mountain Remains" by filmmaker Chiang Wei-liang (曾威量) will compete for "Best VR Immersive Work" and "Best VR Immersive Story for linear content," respectively, while "The Making of" by Myanmar-born Taiwanese director Midi Z (趙德胤) is featured in the out-of-competition section.
"Gloomy Eyes," a joint production between HTC and French animation studio Atlas V, will compete in the linear section, while another HTC production "Inori" was nominated for "Best VR Immersive Experience for interactive content."
Sarcastic comedy "Great Hoax" by John Hsu (徐漢強) was selected as one of the 12 VR Immersive Reality Story projects.
Speaking at a press conference in Venice Friday, Ting Hsiao-ching (丁曉菁), head of Taiwan Cultural Content Agency, a newly-established institution under the Ministry of Culture, said Taiwan has quickly assumed the leading role in VR content development mainly because the nation has the freest environment for creation in Asia.
Also at the event, Taiwan's representative to Italy Lee Sing-ying (李新穎) said the cultural strength of these outstanding works will help Taiwan boost its international visibility.
The 76th annual Venice Film Festival runs from Aug. 28 to Sept. 7.