Taipei book fair to target foreign visitors next year: organizers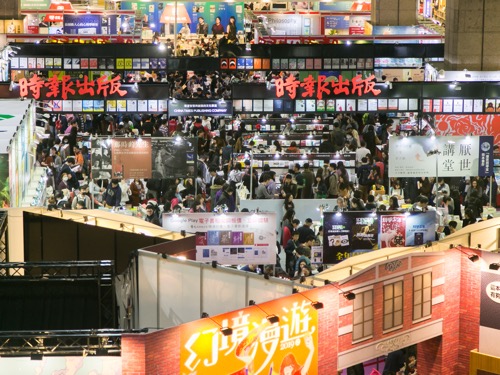 Taipei, Aug. 8 (CNA) Foreign nationals and tourists in Taiwan will be able to attend the annual Taipei International Book Exhibition (TIBE) next year for free, in a move intended to boost tourism and promote Taiwan's publishing industry, according to the organizers Thursday.
Robert Lin (林訓民), Taipei Book Fair Foundation chairman, told CNA that foreign nationals and tourists in Taiwan, on showing their passports, will be granted free entry to the 2020 TIBE, which will be held Feb. 4-9 at the Taipei World Trade Center.
"We hope TIBE will help promote tourism in Taiwan," he said.
Approximately 580,000 people visited the 2019 TIBE, held Feb. 12-17 at the Taipei World Trade Center, according to data provided by the foundation.
However, there are no figures on the number of foreign visitors because everyone had to pay for entry, the foundation said.
In addition to international tourists, it would be a good opportunity for migrant workers and expatriates in Taiwan to see works related to their countries of origin, Lin said.
Meanwhile, the theme country at the 2020 TIBE will be South Korea, Lin said.
"We wanted to select a guest from Asia for next year and South Korea's pop culture, including their movies and TV shows, is really popular right now," he said.
"We want to invite South Korean writers, actors and actresses to the 2020 TIBE so that local publishing companies and fans can meet and interact with them," he said.
The details are still being finalized after a trip to the country to discuss related matters in June, Lin said, adding that the emphasis is on bringing over South Korean authors and sketch artists, in addition to TV stars.
The TIBE, which will be held for the 28th year in 2020, had 1,832 exhibition booths set up by 735 exhibitors from 52 countries this year.
Photo courtesy of Taipei Book Fair Foundation
Robert Lin (center)