Steam locomotive tour to celebrate rail line's 100th anniversary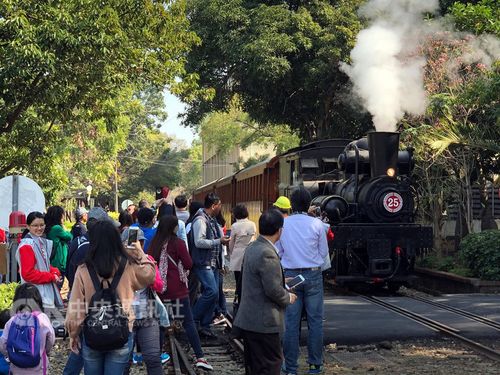 Taipei, May 20 (CNA) A vintage steam locomotive will return to the tracks for a 32-kilometer tour of Yilan County to celebrate the 100th anniversary of a local railway line.
The Taiwan Railways Administration (TRA) on Monday unveiled the special tour scheduled for June 4 that will travel from Suao to Jiaoxi in a leisurely three and a half hours.
The tour will celebrate the century-long history of the railway line, which began operations in 1919 and is still being used today, according to the TRA.
An old TRA CT273 steam locomotive that was active until 1984, nicknamed "the Queen of Locomotives," will be the highlight of the tour. It will pull a total of six passenger cars, four of which will be open to the public with a capacity of 244 seats, the TRA said.
The train will visit six stations that are commonly used today, with extended stops in Dongshan and Yilan so that those on board can get a closer look at the special characteristics of those two stations, the railroad administration said.
The Dongshan station is famous for its train shed that looks like a gigantic melon trellis and the view of Guishan Island off the Yilan coast, the TRA said.
At Yilan station, passengers can tour the nearby Happy Station and Jimmy Square, both featuring the public artworks of local artist Jimmy (幾米), the railway operator said.
Bookings for the tour can be made starting on May 25 and a ticket will cost NT$1,919 (US$61), the TRA said.