NTU reiterates no flaws in university president selection process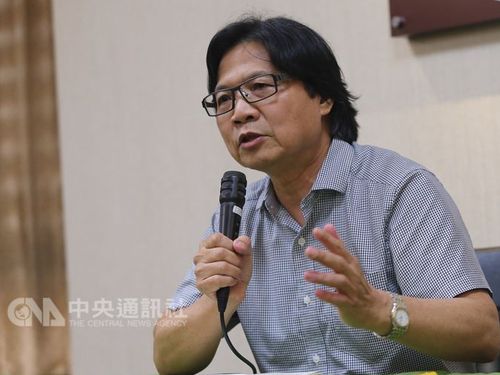 Taipei, Aug. 2 (CNA) The National Taiwan University (NTU) presidential selection committee said Thursday that there were no major flaws in the process used to select the university's president and as such its choice was lawful.
In a statement released Thursday, the committee stated that it handled the selection of Kuan Chung-ming (管中閔) as NTU president in accordance with relevant regulations. It also reiterated that all issues raised about the selection process were addressed and did not impact Kuan's qualification to serve as its president.
Kuan was selected as NTU president on Jan. 5, but the Ministry of Education declined to confirm his appointment on Feb. 1 as scheduled.
The committee also expressed its appreciation at the efforts made by Minister of Education Yeh Jiunn-rong's (葉俊榮) to settle the dispute since taking office, on July 16, following the resignation of his two immediate predecessors, Pan Wen-chung (潘文忠) and Wu Maw-kuen (吳茂昆), who stood down on April 14 and May 29, respectively.
In response to the statement, Yeh said it represented a gesture of goodwill and added that progress has been made on finding a resolution to the stalemate.
Yeh said a resolution should focus on the selection system rather than target Kuan.
The committee's statement also said that recent events will serve as a major reference point in improving how the system operates in the future.
The statement which serves as an official letter will be sent to the ministry which will respond officially after internal discussions.
NTU student association president Wu I-jou (吳奕柔) said in a statement Thursday that choosing Kuan violated related regulations.
Wu repeated allegations of an undisclosed conflict of interest between Kuan and Taiwan Mobile Co. Vice Chairman Richard Tsai (蔡明興) based on the fact that Kuan was an independent director at Taiwan Mobile during the selection period, while Tsai was on the NTU committee that selected the university president.
Legally speaking, the ministry has the authority to appoint a university president and if there were flaws in the selection process, the ministry's refusal to approve the appointment does not violate university autonomy, Wu said.
Wu became a member of the selection committee in her capacity as NTU student association president on Aug. 1.