Kenting music festival draws 150,000 people in two days: police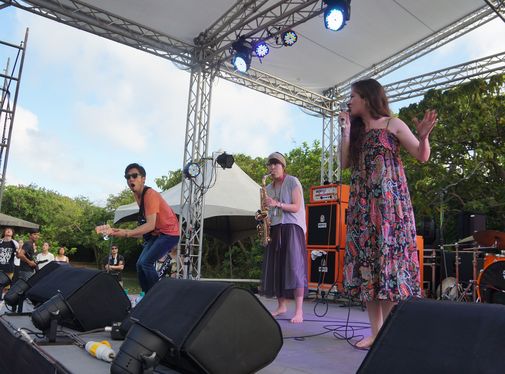 Taipei, April 5 (CNA) Party lovers flocked to Kenting (墾丁) in southern Pingtung County Sunday for a series of outdoor music festivals that have drawn about 150,000 people since they opened April 3, local police said Sunday.
The events, reputed to be the largest international music festival in Taiwan, will last until April 6.
Although many northbound vehicles were visible on the streets of Kenting early Sunday as people left, hotels saw an increase in room reservations for Sunday night compared with Friday night.
In related news, the Food and Drug Administration (FDA, 食藥署) urged party-goers to abstain from drugs during the events.
A survey on substance use in the nation in 2014 shows that about 230,000 people aged 12-64 have tried illegal drugs.
Over the past 10 years, the number of drug-related deaths has been on the rise, increasing from 199 in 2004 to 286 in 2013. The number of deaths caused by ketamine grew 1.4 fold to 62 in 2013 from five years ago, according to the FDA.
The FDA issued the call after Pingtung police said April 4 that a total of 16 people were arrested for using drugs in a hotel and a guesthouse in the area a day earlier.
(By Lung Pei-ning and Evelyn Kao)ENDITEM/J