Japan guarantees safety of Taiwan's national treasures on loan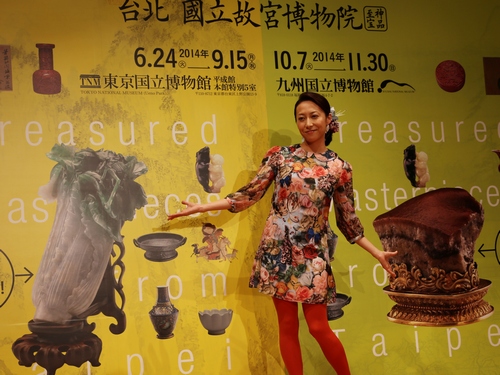 Tokyo, Jan. 30 (CNA) The Japanese museums that will display collections borrowed from Taiwan's National Palace Museum (NPM) have declined to reveal the insurance value of the items but gave the assurance Wednesday that the artifacts will be safe.
The safety of the artifacts is guaranteed by the Japanese government, executives of the Tokyo National Museum said at a press conference in Tokyo in response to a question raised by reporters.
The NPM and Japan's Tokyo National Museum and Kyushu National Museum signed an agreement last October to lend their collections on a reciprocal basis for exhibitions in each other's country.
The agreement paved the way for NPM cultural treasures to be exhibited in an Asian country other than Taiwan for the first time.
Under the agreement, 231 valuable pieces from the NPM will be exhibited at Tokyo National Museum from June 24 to Sept. 15, and at Kyushu National Museum from Oct. 7 to Nov. 30.
The carved Jadeite Cabbage with Insects and the Meat-shaped Stone are two of the treasured pieces to be displayed abroad for the first time.
At the press conference, the museums did not say how much insurance coverage had been given to the traveling collection.
The two Japanese museums will launch a three-month exhibition from October 2016 at the NPM's southern branch in Chiayi County, jointly displaying 150 of their cultural treasures.
(By Yang Ming-chu and James Lee)ENDITEM /pc