DEFENSE
/
Taiwan detects China's military drills at Fujian bay area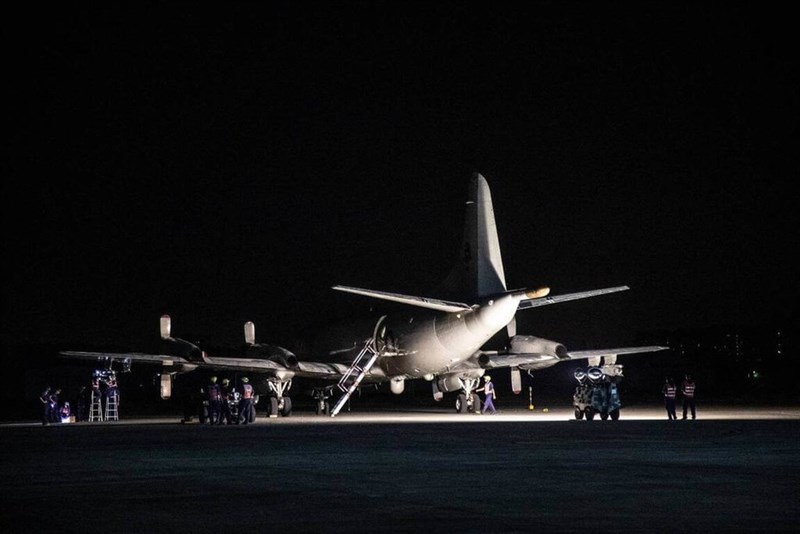 Taipei, Sept. 24 (CNA) Taiwan's military on Sunday said it has detected the Chinese military initiating a round of exercises at a bay area in coastal Fujian Province, which faces Taiwan, since early Sunday morning and it has been closely monitoring the drills.
The exercises being conducted at Fujian's Dacheng Bay featured undisclosed numbers of People's Liberation Army's (PLA) warplanes, warships and ground troops, the Ministry of National Defense (MND) said in a press statement.
The MND did not provide further information including what kind of military exercises are being conducted there and for how long.
It only said that it has been closely watching the drills with its joint intelligence system.
The MND also released two photographs showing its Air Force personnel operating its P-3C submarine-hunting aircraft as part of the joint intelligence system. 
Its latest statement came three days after it first made public that it had been monitoring PLA activities and troop movements in Dacheng Bay on Thursday night.
The MND's daily report on PLA activities near Taiwan previously only focused on Chinese warplane and warship incursions into the nation's air defense identification zone and across the Taiwan Strait media line.
Asked to comment on the reason for making public the information, Taiwan's Defense Minister Chiu Kuo-cheng (邱國正) said on Friday that it was doing so after detecting "abnormity" concerning recent Chinese military movements around Taiwan, without elaborating.
Su Tzu-yun (蘇紫雲), a scholar from a government thinktank, the Institute for National Defense and Security Research (INDSR), previously told CNA that the MND's Thursday night announcement was most likely meant as a form of "intelligence deterrence," a concept proposed by the U.S. military to show the PLA that Taiwan "knows every move you make."
Meanwhile, Chieh Chung (揭仲), an associate research fellow at the National Policy Foundation in Taipei, told CNA that previous PLA drills at Fujian's Dacheng Bay mostly focused on practicing military unloading exercises by using civilian semi-submersible vessels to swiftly move military vehicles and troops to designated locations.
Such a drill is meant to test the PLA's capability in using civilian vessels to support joint island landing operations should Taiwan decide to intentionally damage its major ports and docks to prevent a Chinese invasion by sea, according to Chieh.
View All