VP Lai publishes WSJ op-ed on plans to preserve Taiwan Strait peace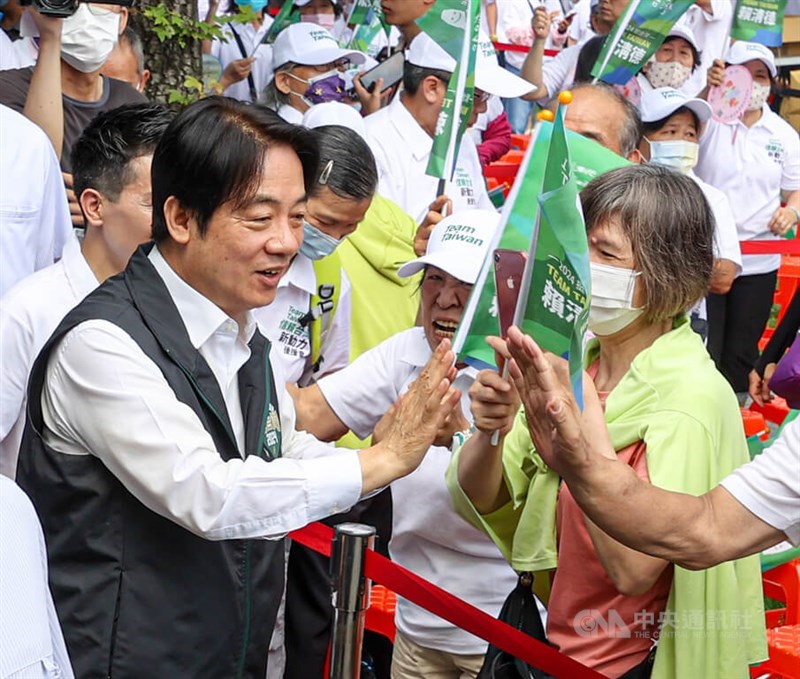 Taipei, July 5 (CNA) Vice President and Democratic Progressive Party (DPP) presidential nominee Lai Ching-te (賴清德) spelled out his plan for preserving peace in the Taiwan Strait in a Wall Street Journal op-ed on Tuesday (U.S. time).
The article proposed four main "pillars" of peace, beginning with the need for Taiwan to continue building its defense capabilities, in order to reduce "the risk of armed conflict by raising the stakes and the costs for Beijing."
Expanding on the reforms made by President Tsai Ing-wen (蔡英文), Lai said he would expedite Taiwan's transition into an asymmetric fighting force, while also focusing on civil defense and greater cooperation with partners and allies.
The second pillar of Lai's plan was the notion that "economic security is national security."
Despite Taiwan's economic achievements, he said, trade dependencies toward China have created vulnerabilities that can be exploited through economic coercion.
To ease that dependency, Taiwan must not only support its local industries, but also "foster secure supply chains while pursuing trade agreements that encourage trade diversification," he said.
Third, Lai emphasized the importance of forming partnerships with democracies around the world.
He argued that the "record numbers" of visits in recent years by parliamentarians, NGOs, think tanks and official delegations have shown Beijing that despite its pressure, Taiwan does not stand alone.
The final component of Lai's plan was a commitment to "steady and principled cross-strait leadership."
In this area, he said his top priorities would be "pragmatism and consistency," despite moves by Beijing to ratchet up military and economic pressure on Taiwan and cut off established lines of communication.
"I will support the cross-strait status quo -- which is in the best interests of both the Republic of China, as Taiwan is formally known, and the international community," he said.
"I will [also] never rule out the possibility of dialogue without preconditions, based on the principles of reciprocity and dignity," Lai said.
Lai is one of three candidates running in Taiwan's Jan. 13, 2024 presidential election, and has led the field in most recent opinion polls.
Related News
June 26: Taiwan presidential hopefuls reheat decade-old China trade deal debate
June 12: U.S. backs Taiwan presidential hopefuls in seeking dialogue with China: Envoy
June 8: China should clarify its definition of '1992 consensus': Ko Wen-je
June 3: Lai urges voters to vote against China; Hou calls for cross-strait peace
April 21: Taiwan must 'prepare for war' but seek dialogue with China: TPP chairman
ANALYSIS / Strategic clarity best way to counter China's gray zone warfare: scholar
ANALYSIS / China fears 'internationalization' of Taiwan issue: Experts
ANALYSIS / As presidential race kicks off, China policy takes center stage