Taiwan turned away from French event due to China pressure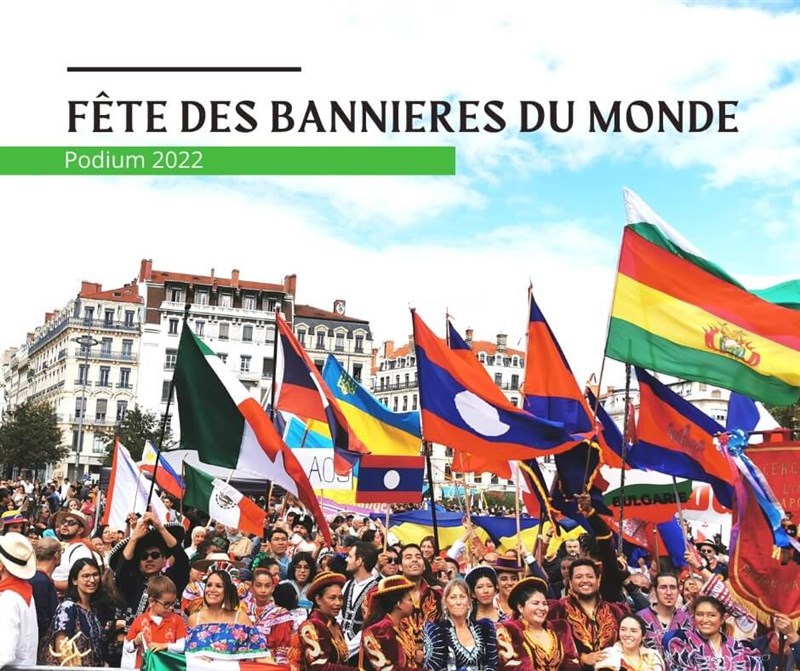 Paris, June 9 (CNA) An overseas Taiwanese association is seeking public support after it was denied access to a cultural festival set to be held this September in Lyon, France, because of pressure from China.
The Association Culturelle des Taiwanais de Lyon (ACTL), a Lyon-based group that promotes Taiwan globally, told CNA that the organizer of Fête des Bannières du Monde (festival of world banners) denied its application to take part in the event after Chinese participants threatened to withdraw if Taiwan was allowed to participate.
ACTL Chairwoman Yang Pei-yu (楊佩瑜) said she was very surprised to learn about the rejection, as the event is perceived to have nothing to do with politics.
"We are seeking to resort to public opinion," Yang said, explaining that the association is reaching out to French media to make sure its voice is heard.
According to the ACTL, it first wrote to the organizer in October last year to ask about the application procedure, and was asked to wait until discussions between 2022 and 2023 event committee members had taken place.
However, the ACTL said it failed to receive a clear response from the organizer despite trying to seek clarification multiple times since January.
It was not until the end of May that the organizer finally responded, explaining that during discussions Chinese participants had pressured them into blocking the ACTL, according to the association.
Similar interference from China also occurred last year, the ACTL added, explaining that the organization had not officially registered for the event, and was stopped by Chinese festival goers when members tried to display Taiwan's national flag.
The Chinese threatened to call the police, the ACTL said, adding that in response the organizer asked the association to remove the flag and register for the 2023 event for the chance to showcase Taiwan.
As part of its work, the ACTL also traveled to the World Health Assembly in Geneva last month to promote Taiwan's inclusion in the decision-making body of the World Health Organization.