NTU student's arrest by HK police at Tiananmen vigil condemned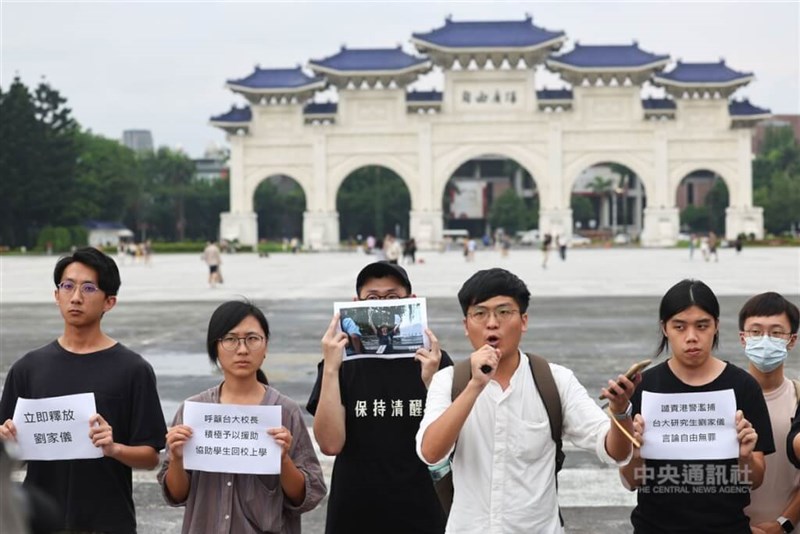 Taipei, June 4 (CNA) A group of National Taiwan University (NTU) graduate students on Sunday condemned the "arbitrary" arrest of a fellow student commemorating the Tiananmen Square crackdown by police in Hong Kong the previous day.
According to Hong Kong media reports, Lau Ka-yee (劉家儀), was arrested in Causeway Bay while wearing a t-shirt depicting a candle and the Chinese word for "truth" after declaring her intention to go on a hunger strike.
Lau was reportedly one of at least eight people arrested near Victoria Park, which hosted an annual vigil to the Tiananmen Square massacre prior to the introduction of Hong Kong's national security law in 2020.
At a protest in Taipei's Liberty Square Sunday, Sun Yu-chien (孫語謙), the head of the NTU Student Association, said Lau was peacefully expressing her opinions before she was "arbitrarily" arrested on suspicion of sedation
Hsu Kuan-tze (許冠澤), the head of the NTU Graduate Student Association, said he had written a letter to inform NTU of Lau's situation and called on the university to stand up and safeguard freedom.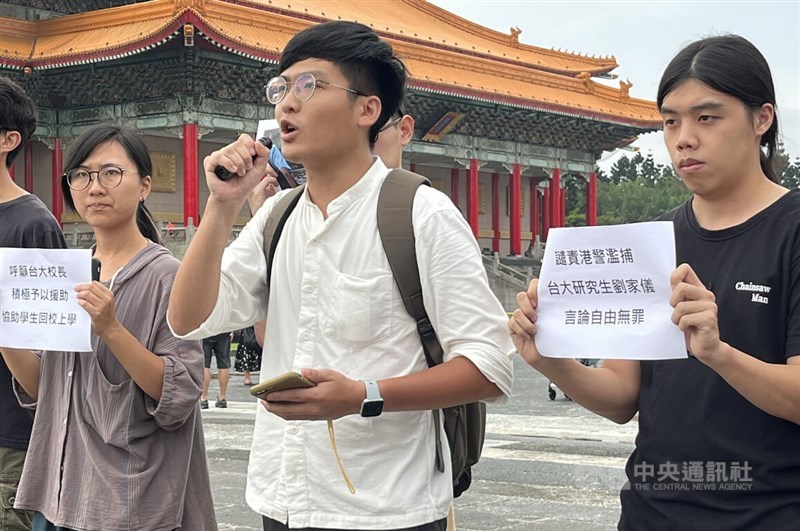 In a statement issued following the protest in Liberty Square, NTU said it was seeking contact with relevant units and hopes that the competent authorities and all sectors can give support and assistance to Lau.
According to NTU, Lau is a student at the university's Graduate Institute of Building and Planning but has been on an academic leave of absence since 2019.
Related News
June 4: Annual Taipei Tiananmen Square vigil held to remember 1989 massacre
June 4: Tsai spotlights youth's right to speak without fear on Tiananmen anniversary