Tsai spotlights youth's right to speak without fear on Tiananmen anniversary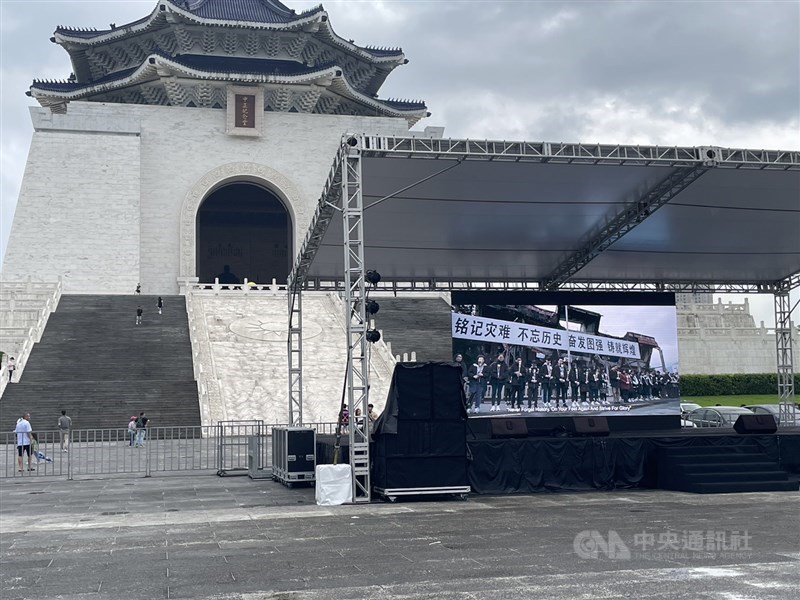 Taipei, June 4 (CNA) President Tsai Ing-wen (蔡英文) marked the 34th anniversary of the Tiananmen Square crackdown Sunday by expressing hope young people in China may one day be able to speak freely and without fear.
In a social media post, Tsai referenced a viral video in which a crowd of young Chinese people gathered in a Guiyang metro station and sang "People Without Ideals Don't Get Hurt" by the band New Pants.
The song, which includes the lyrics "I don't want to live underground forever," is a reflection of the current mood among young people in China, Tsai said.
The president said that young people, including the youth of Taiwan, were accustomed to using music to express themselves and critique society.
Tsai added that the right to creatively express oneself was as natural as the air or water to young people in Taiwan, who are free to speak out and enjoy freedom and democracy.
The president concluded by expressing hope that young people in China will one day be able to sing, create and express themselves without fear.
Meanwhile, Taiwan's ruling Democratic Progressive Party (DPP) marked the Tiananmen anniversary by expressing support for all those fighting for democracy, freedom, and human rights.
In a press release, the DPP said it would firmly safeguard Taiwan's hard-won democratic rights and freedoms.
Related News
June 4: Annual Taipei Tiananmen Square vigil held to remember 1989 massacre
June 4: NTU student's arrest by HK police at Tiananmen vigil condemned