ELECTION 2024
/
U.S. scholar says Taiwan presidential hopeful Ko 'twisted' her remarks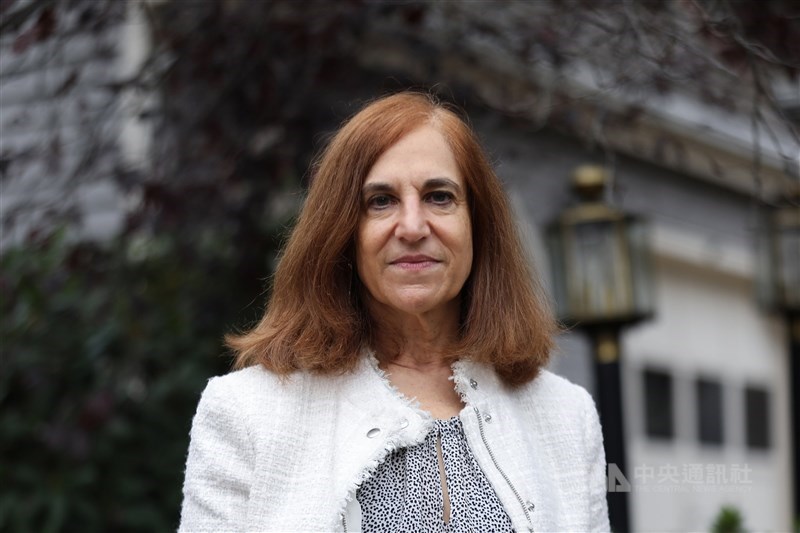 Washington, May 26 (CNA) Bonnie Glaser, an American expert on China affairs, said Friday that former Taipei Mayor Ko Wen-je (柯文哲) had deliberately misinterpreted her recent comments about him as an endorsement of his 2024 presidential bid.
In a statement issued to CNA, Glaser said that when she spoke at a Brookings Institution forum in Washington on Thursday, she did not "state or imply" that Ko was the Taiwan presidential candidate most capable of communicating with China.
"I said that the Chinese are more familiar with Ko because they interacted with him when he was Mayor," Glaser said, referring to his tenure as Taipei mayor from 2014 to 2022. "I was not endorsing Ko, nor saying that he was the only candidate that has the ability to communicate with China."
At the forum, Glaser said Ko of the Taiwan People's Party had a track record of handling relations with China, which meant that Beijing would be "more comfortable" supporting him.
"They do know Ko Wen-je because when he was mayor of Taipei, he went [to China] and did a lot of collaborative things with the mainland for the Shanghai-Taipei conferences [and] meetings," said Glaser, managing director of the German Marshall Fund of the United States (GMF) Indo-Pacific program, at the think thank forum.
Source: Brookings Institution
After the forum, Ko said in Taipei on Friday that Glaser's remarks could be interpreted as an endorsement of him as the presidential candidate "most capable of communicating with both China and the U.S."
In Glaser's statement to CNA, however, she pushed back strongly against Ko's interpretation, saying that he had "deliberately distorted" her words, which are publicly available on the Brookings Institution's YouTube channel.
"This is not the first time that Mayor Ko has twisted the meaning of my words to suggest that I support him," Glaser said, without elaborating. "This is unconscionable behavior and disrespectful to me as a scholar."
At the Brookings forum, Glaser said China was "uneasy" about either Vice President Lai Ching-te (賴清德) of the Democratic Progressive Party (DPP) or Hou Yu-ih (侯友宜) of the opposition Kuomintang (KMT) winning the 2024 presidential election in Taiwan.
Lai, a former lawmaker and Tainan mayor, is viewed by Beijing as someone on the radical end of the spectrum in the DPP, which it considers a pro-Taiwan independence party, Glaser said at the forum.
Regarding Hou, Glaser said Beijing does not know very much about him, except that he bears some similarities to the late Taiwan President Lee Teng-hui (李登輝).
Lee, who served as president from 1988 to 2000 as a KMT member, was expelled from the party after it lost power in 2000, and he went on to advocate for Taiwan's formal independence, something Hou said recently he does not support.
Related News
May 26: Ko Wen-je may be Beijing's preference in 2024 Taiwan race: Scholar
May 23: Vice President Lai pledges to uphold cross-strait status quo
May 23: TPP presidential candidate Ko Wen-je set to visit Tokyo in June
May 20: KMT presidential candidate vows to protect Taiwan's freedom, democracy
May 17: TPP formally nominates Ko as its presidential candidate
View All