Matsu lobster smugglers face NT$98 million fines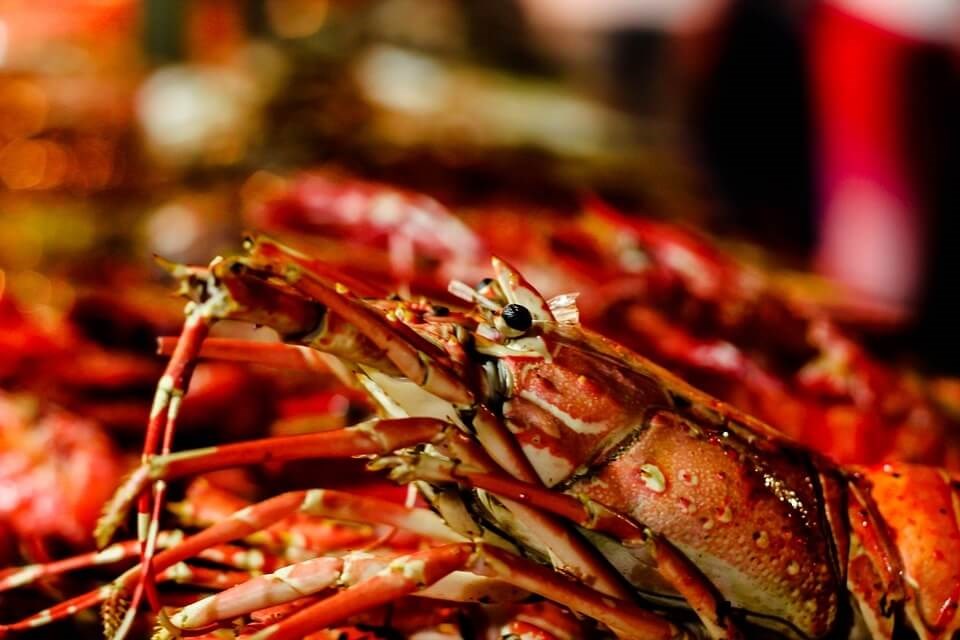 Taipei, March 17 (CNA) Taiwan Customs has decided to levy more than NT$98 million (US$3.2 million) in fines on ship owners and crew found smuggling nearly 60,000 kilograms of live lobsters from Australia to China via Taiwan's outlying Matsu Islands between September and November last year, the Customs Administration said in a statement issued Thursday.
The smuggling of Australian rock lobsters through Taiwan into China has become rampant as a result of China's ban on Australian lobsters since late 2020 after Canberra called for an international investigation into the origins of the COVID-19 pandemic.
Between September and November 2022, Taiwan's Coast Guard seized a total of 58,706 kilograms of undeclared Australian lobsters in 33 shipments from Matsu to China and referred the cases to Keelung Customs Office.
After gathering all reliable and relevant evidence, the customs office on March 10 handed out NT$98.61 million in fines to an unspecified number of Taiwanese ship owners and crew members involved in smuggling the lobsters, the largest amount ever for Matsu, the Customs Administration said.
Smuggling is punishable by a fine of up to three times the value of the smuggled goods, the administration noted.
Commenting on the matter, Lii Wen(李問), director of the governing Democratic Progressive Party (DPP) Lienchiang County Chapter, said Thursday that a syndicate might be behind the rampant smuggling of Australian lobsters to China via Taiwan's outlying Lienchiang county for illegal profit.
Lii raised the issue again after he and DPP Legislator Hung Sun-han (洪申翰) brought the situation to light at a news conference held in January.
According to Lii, while port declarations show that boats carrying lobsters applied 33 times to leave for Daqiu Island, which is currently uninhabited, ship records show that the vessels instead sailed to waters off Gaodeng Island, which is located nearly 9.25 kilometers from the Beijiao Peninsula in China's Fujian Province, where they made transactions with Chinese fishing boats at sea.