Taiwan's top China agency embraces new faces amid cabinet reshuffle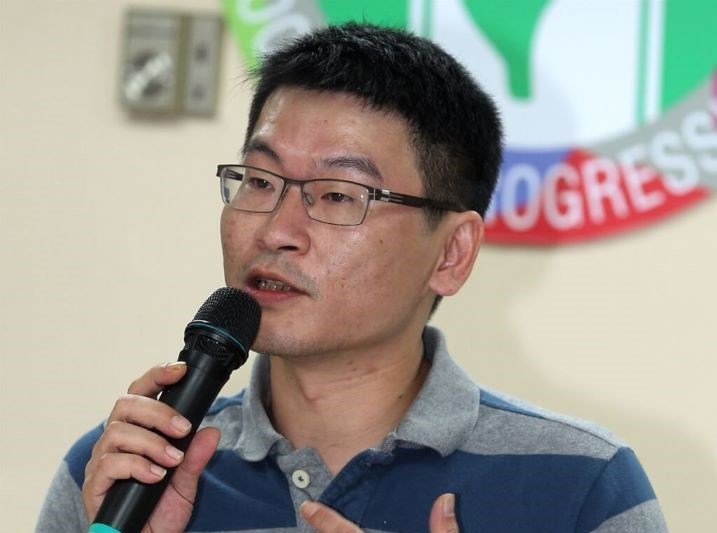 Taipei, Jan. 29 (CNA) Premier-designate Chen Chien-jen's (陳建仁) new Cabinet will appoint new faces to Taiwan's top China affairs agency to continue President Tsai Ing-wen's (蔡英文) steadfast cross-strait policy, amid a Cabinet reshuffle, a senior government official told CNA Sunday.
In a Facebook post unveiling new Cabinet members, Chen said Chiu Tai-san (邱太三), incumbent minister of the Mainland Affairs Council (MAC), Taiwan's top government agency handling cross-strait affairs, will remain in the Cabinet.
However, a minor reshuffle at the MAC will see Chan Chih-hung (詹志宏), vice chairman and secretary-general of the Straits Exchange Foundation (SEF), replace incumbent MAC Deputy Minister Chiu Chui-cheng (邱垂正), who will serves as SEF vice chairman while simultaneously taking up the secretary-general post left vacant by Chan.
The SEF is a semiofficial organization set up by the government of the Republic of China (Taiwan) to handle technical and/or business matters with China. Though technically a private organization, it is funded by the government and is supervised by the MAC.
Ex-Taipei City Councilor Liang Wen-chieh (梁文傑) has been tapped as another deputy MAC minister, to replace incumbent Wu Mei-hung (吳美紅), who will be appointed deputy minister of the Ocean Affairs Council (OAC), according to incoming new Cabinet spokesperson Chen Tsung-yen (陳宗彥).
The minor reshuffle within the MAC is intended to ensure the new Cabinet continues to follow President Tsai's steadfast cross-strait policy and takes charge of the resumption of post-pandemic cross-strait exchanges, while also introducing new blood and seeking to cultivate new talent, according to an unnamed senior government official.
According to the source, Chan served under Tsai when the latter was an MAC deputy minister from 2000-2004 and participated in several rounds of cross-strait negotiations.
Chan also served as head of Tsai's presidential office when she became president in May 2016, making him one of her top China policy advisors with a solid grasp of the government's China policy, the source said.
Meanwhile, 51-year-old Liang, who served as a Democratic Progressive Party (DPP) Taipei City councilor from 2010-2022, is known for his eloquence and being one of only a handful of DPP members with a deep understanding of cross-strait relations.
He previously served as an advisor to the MAC and deputy chief of the DPP's China Affairs Committee.
Liang also played a role in drafting the DPP "Resolution on Taiwan's Future," a declaration adopted by the party in 1999 that some members have argued supersedes the party's earlier "Taiwan Independence Clause," a shift signaling the willingness of the party leadership to make pragmatic adjustments to its cross-strait strategy.
The Resolution on Taiwan's Future states that the party recognizes Taiwan as a sovereign nation and any change to the "status quo" has to be decided by Taiwanese voters via a referendum.
By appointing Liang an MAC deputy, the government is hoping a younger generation of DPP figures will take control of cross-strait issues in the future, the source added.
The Cabinet is being reshuffled after Premier Su Tseng-chang (蘇貞昌) submitted his resignation last week. Chen Chien-jen, who served as vice president during Tsai's first term from 2016-2020, has since been officially named Su's successor.
Over the past few days, the premier-designate has unveiled 39 appointments to his new Cabinet via social media, the majority of whom also served in his predecessor's Cabinet in the same positions.
The new Cabinet is expected to be sworn into office on Tuesday, a day after Su leads his Cabinet officials to resign en masse, according to the senior officials.