KMT vice chairman calls for restart of mini-three links in visit to China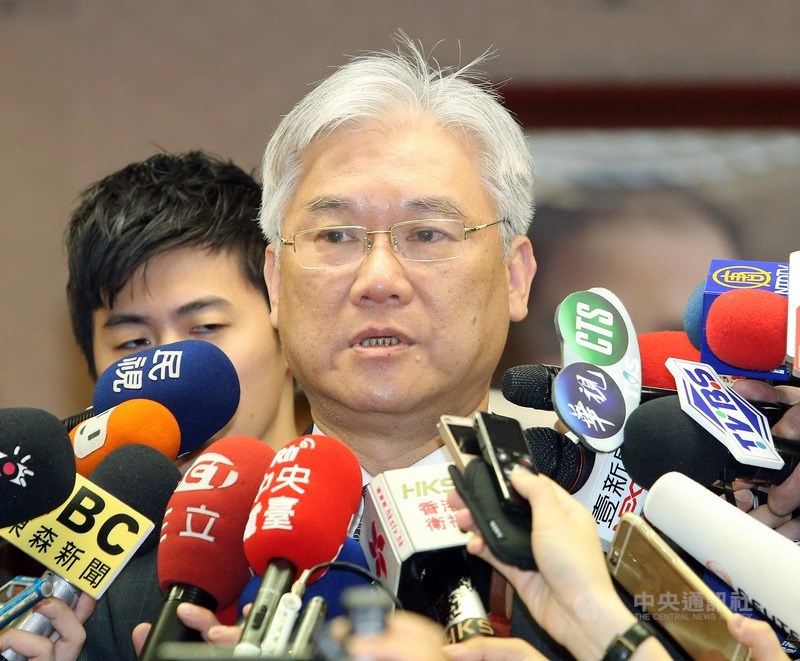 Taipei, Aug. 21 (CNA) Opposition Kuomintang (KMT) Vice Chairman Andrew Hsia (夏立言), who is on a trip to China to support Taiwanese businessmen there, has urged the two sides of the Taiwan Strait to restart the "mini-three links."
The mini-three links refer to direct trade, postal and transport services launched on Jan. 1, 2001 between Kinmen and Matsu in Taiwan, and Xiamen, Mawei, and Quanzhou in China's Fujian Province.
However, they were temporarily suspended by the Mainland Affairs Council (MAC), Taiwan's main agency in charge of China affairs, on Feb. 10, 2020 amid concerns over a spiraling COVID-19 outbreak in China.
During a meeting in Xiamen with city officials and Taiwanese business representatives after Hsia completed the mandatory 10-day COVID-19 quarantine Saturday, he said it was important for Taiwan and China to resume such links, the KMT said in a news release on Sunday.
The links could facilitate more bilateral exchanges, which could improve people's living quality on both sides, according to Hsia.
Hsia also expressed hope that the Xiamen City Government could help solve problems encountered by Taiwanese people there, including passing on issues they raised to the proper authorities.
Wu Chia-ying (吳家瑩), head of an association representing Taiwanese businessmen in Xiamen, also said in the meeting that she was looking forward to more government assistance for about 8,000 Taiwanese businesses, as well as 3,000 Taiwanese teachers and students in Xiamen.
Hsia, who continued his trip by going to Guangdong Province on Sunday after concluding meetings in Xiamen, will meet with other Taiwanese representatives living in Fujian Province on Aug. 26, according to the KMT.
Hsia's trip to China, from Aug. 10-27, has sparked controversy, as China started a military and economic campaign against Taiwan in retaliation for a visit to Taiwan by United States House Speaker Nancy Pelosi and other U.S. moves seen as veering away from its one-China policy.
The MAC has said it was not the right time for Taiwan political party members to visit China given Beijing's nearly a week of military drills targeting Taiwan that began on Aug. 4.
But according to the KMT, the main purpose of the trip was to understand the problems faced by Taiwanese businessmen in China, and the delegation will spend most of its time in the Yangtze River Delta and the Pearl River Delta regions where Taiwanese businessmen are concentrated.
A KMT source has said the delegation will not visit Beijing, and had no plans to discuss political issues with representatives from the other side of the strait.
KMT Chairman Eric Chu (朱立倫) also said Sunday that as far as he knew, Hsia would not meet with Liu Jieyi (劉結一), director of China's Taiwan Affairs Office, during the trip.