51 Chinese warplanes, six warships spotted near Taiwan: MND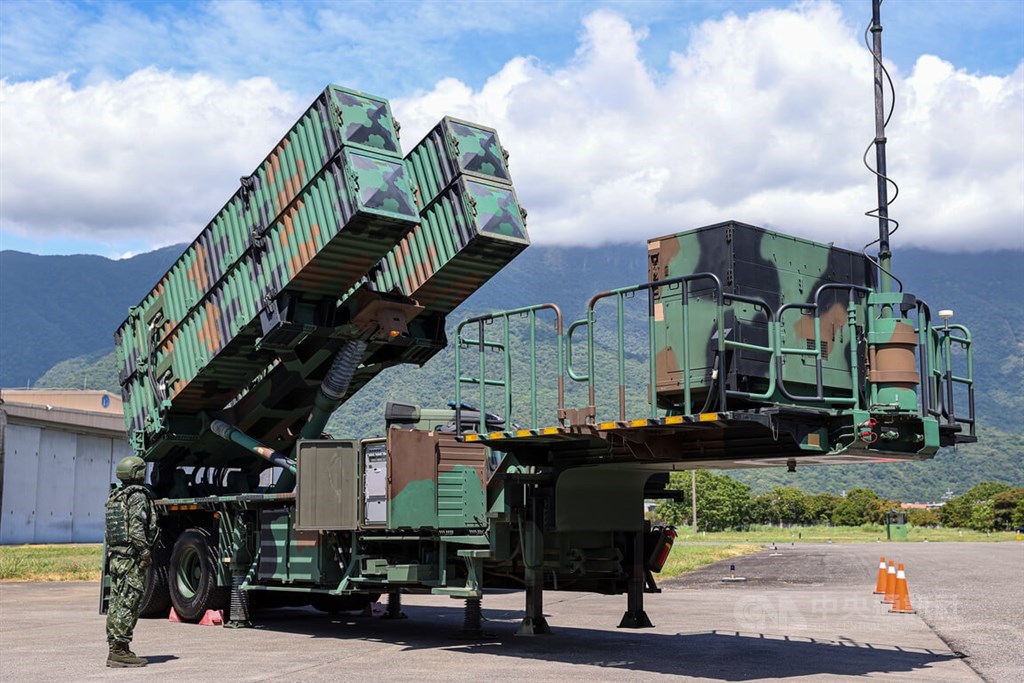 Taipei, Aug. 18 (CNA) A total of 51 warplanes and six warships from China were spotted in areas around Taiwan as of 5 p.m. Thursday, according to the Ministry of National Defense (MND), as Taiwan and the United States announced the same day that they would begin formal trade negotiations this fall.
Out of the 51 aircraft, 25 planes, consisting of 12 Sukhoi SU-30, six Shenyang J-16, and four Chengdu J-10 fighter jets; one Shaanxi Y-8 transport aircraft, and two Xian H-6 jet bombers, either crossed the median line of the Taiwan Strait or entered the southwestern part of Taiwan's air defense identification zone (ADIZ), the MND said.
The MND, however, did not identify the types of warships it spotted.
The median line was previously treated as an unofficial border on both sides of the Taiwan Strait for many years, however Chinese planes have crossed it several times since Aug. 3 ahead of U.S. House of Representatives Speaker Nancy Pelosi's 19-hour visit that began later that night.
In response, Taiwan monitored the situation with combat air patrols, naval vessels, and land-based missile systems, the ministry said.
The latest maneuvers came on the same day that the U.S. and Taiwan announced their intent to develop an ambitious roadmap for negotiations under the U.S.-Taiwan Initiative on 21st-Century Trade, which was launched on June 1.
During the past two months of intensive discussions between Taiwan and the U.S. in preparations for the negotiations, both sides have shown a high level of ambition, and hope to deliver concrete results on a trade agreement as soon as possible, Taiwan's Office of Trade Negotiations said in a statement Thursday.
The 11 trade areas to be addressed in the negotiations include trade facilitation, good regulatory practices, anti-corruption, small-and-medium-sized enterprises (SME), agriculture, standards, digital trade, labor, environment, state-owned enterprises, and nonmarket policies and practices.
The initiative was unveiled by U.S. President Joe Biden after Taiwan was excluded from the Indo-Pacific Economic Framework, a U.S.-led multilateral partnership involving 12 other countries, which has been touted as a counterweight to China's ambitions in the region.
Expressing opposition to the upcoming Taiwan-U.S. trade talks, China's Foreign Ministry spokesperson Wang Wenbin (汪文斌) on Thursday urged Washington to adhere to the "one China principle," stop any official interactions with Taiwan and refrain from signing any agreements "with sovereign connotation and of official nature" with Taiwan.
He also said Beijing will take resolute measures to uphold its sovereignty and territorial integrity.
Related News
Aug. 18: Chinese warship detected near Taiwan missile testing site: Navy
Aug. 18: U.S. trade talks can help counter China 'coercion': Cabinet official
Aug. 18: Taiwan, U.S. to kick off trade negotiations in fall
Aug. 17: 50% of Taiwanese believe U.S. could help if China attacks: poll