Flights, ships rerouted to avoid Chinese military drills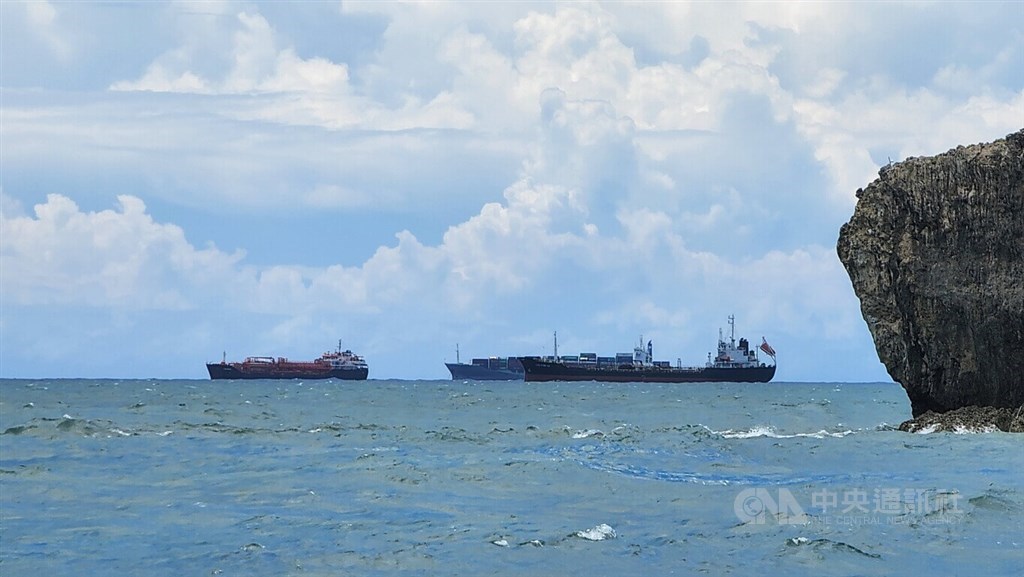 Taipei, Aug. 4 (CNA) As a result of the live-fire drills around Taiwan being conducted by the Chinese People's Liberation Army (PLA), a total of 74 passenger flights and 35 ships took alternative routes in and out of the nation Thursday from noon until 4 p.m., according to Taiwan's transportation authorities.
According to data published by the Civil Aeronautics Administration (CAA), air traffic controllers guided 37 outbound, 30 inbound and seven transit flights away from routes they would normally take, which fell either within or close to the PLA's military exercises.
The transit flights passing through the Taipei flight information region were mostly rerouted to Fukuoka and Manila, the CAA said.
The rerouting of flights went ahead as planned, the Ministry of Transportation and Communications (MOTC) said, adding that relevant agencies would continue to monitor flights to ensure their safety.
Meanwhile, ships sailing to and from the ports of Keelung, Taipei and Kaohsiung were directed to use alternative routes to avoid the drills, the Maritime Port Bureau said.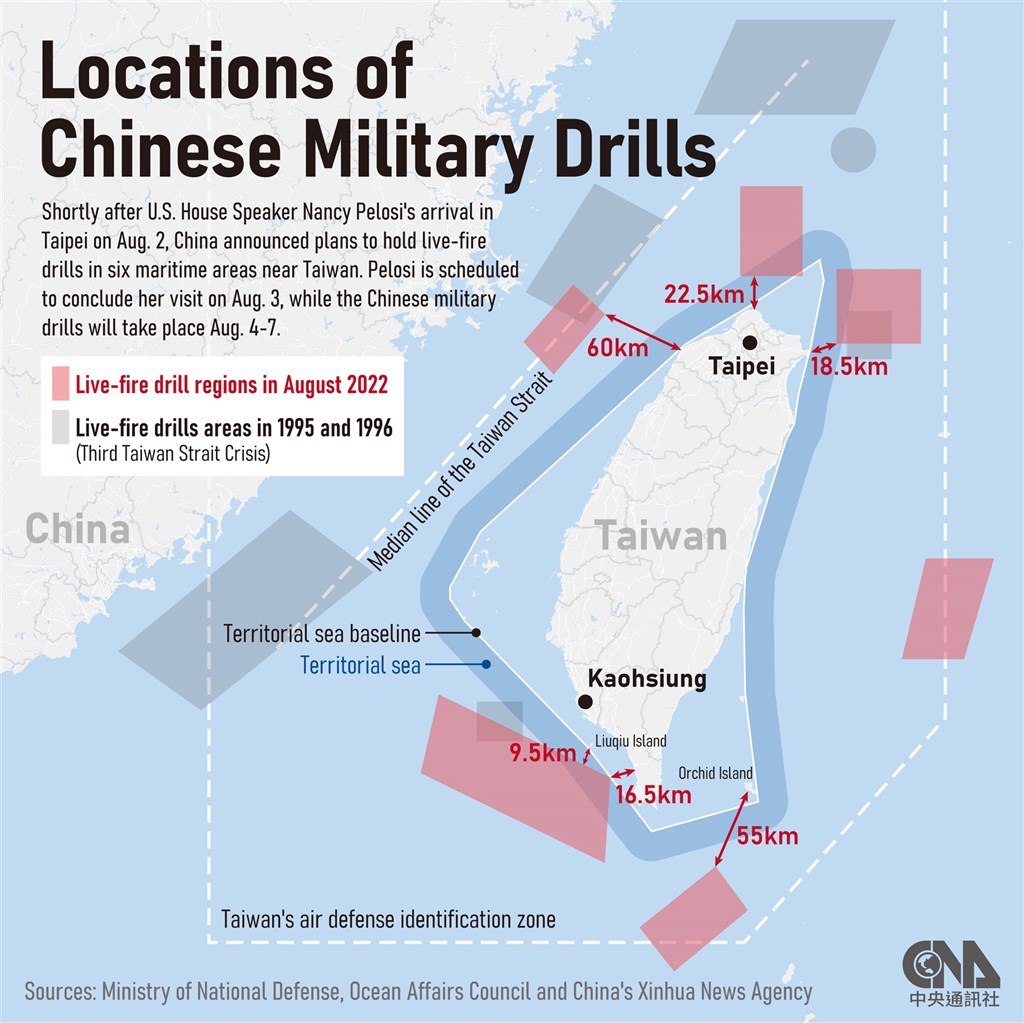 There were 17 inbound and 18 outbound ships at the seven international commercial ports in Taiwan between noon and 4 p.m., and none had to be canceled, the bureau said.
The bureau has issued notices informing ships operating around Taiwan to avoid areas where the military exercises are ongoing, it said, adding that it will continue to monitor the movements of all ships operating around the nation to ensure their safety.
Update
Aug. 8: China's Yellow Sea drills won't affect Taiwan int'l flights: MOTC
Aug. 7: China sends 66 warplanes, 14 warships around Taiwan Sunday
Aug. 6: 20 Chinese warplanes, 14 warships deployed around Taiwan: MND
Aug. 6: U.S., Japan, Australia urge China to stop military drills
Aug. 6: Taiwan companies told to abide by China's labeling rule: MOEA
Aug. 5: MOFA reports continued cyberattacks seeking to crash its website
Aug. 5: International flights avoiding Taipei FIR due to China drills: Official
Aug. 5: Chinese military aircraft, warships cross Taiwan Strait median line
Aug. 5: China's drills a 'new normal' aimed at changing status quo: Experts
Aug. 5: Controversial IC tycoon to donate NT$3 billion for Taiwan's security
Related News
Aug. 4: President Tsai calls China's live-fire drills 'irresponsible act'
Aug. 4: China fires 11 Dongfeng ballistic missiles into waters off Taiwan: MND
Aug. 4: Su'ao fishermen estimate NT$50m in losses due to China's military drills
Aug. 4: Army fires warning flares at Chinese drone spotted over Kinmen
Aug. 4: G7, EU urge China to refrain from 'aggressive military activity'
Aug. 4: China cannot stop world leaders from visiting Taiwan: Pelosi
Aug. 3: 22 Chinese aircraft cross Taiwan Strait median line ahead of military drills
Aug. 3: China's military exercises aimed at blockading Taiwan: defense ministry
Aug. 3: China imposes new trade restrictions on Taiwan as Pelosi visits
Aug. 2: Visit to honor 'unwavering' U.S. commitment to Taiwan: Pelosi