Army fires warning flares at Chinese drone spotted over Kinmen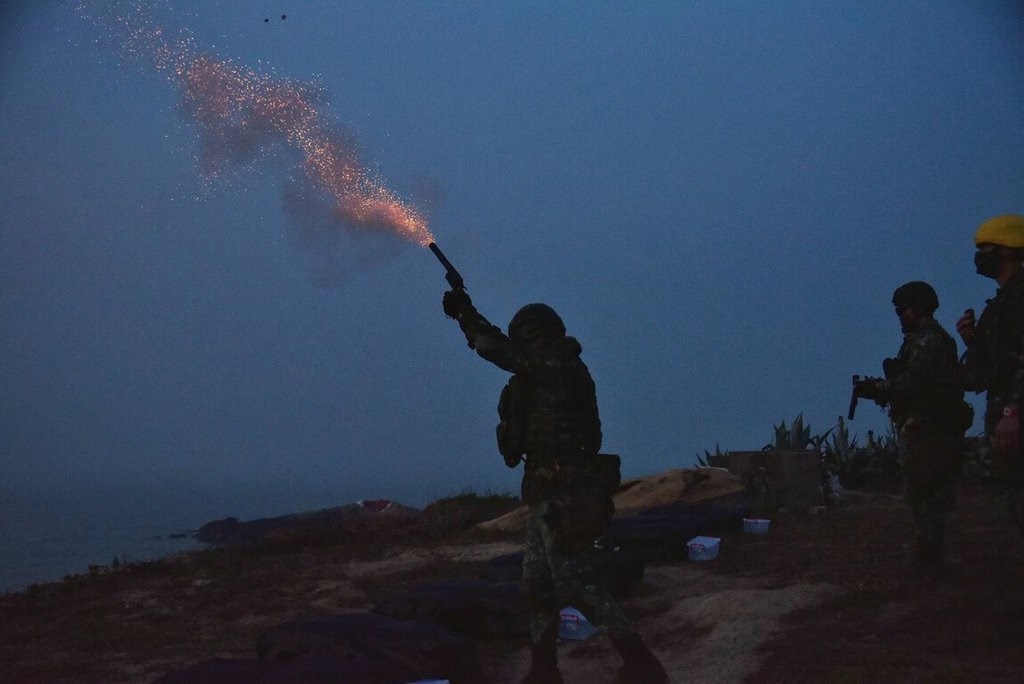 Taipei, Aug. 4 (CNA) Army units in Kinmen fired warning flares on two occasions at a Chinese People's Liberation Army (PLA) drone spotted flying in the vicinity of the offshore county Wednesday night, Taiwan's military said Thursday.
Major General Chang Jung-shun (張榮順) of the Army's Kinmen Defense Command told CNA that units on Kinmen main island and nearby Beiding islet (北碇島) each detected the same unmanned aerial vehicle flying at a height of 2,000 meters at 9 p.m. and 10 p.m. on Wednesday night.
In accordance with standard procedures, Chang said the Army in Kinmen fired warning flares and took appropriate counter-surveillance measures to safeguard the security of its bases and military facilities.
The drone later left Kinmen and headed to the Chinese mainland, he added.
Chang said that this was the first time he could recall Army units in Kinmen firing warning flares at an enemy aircraft.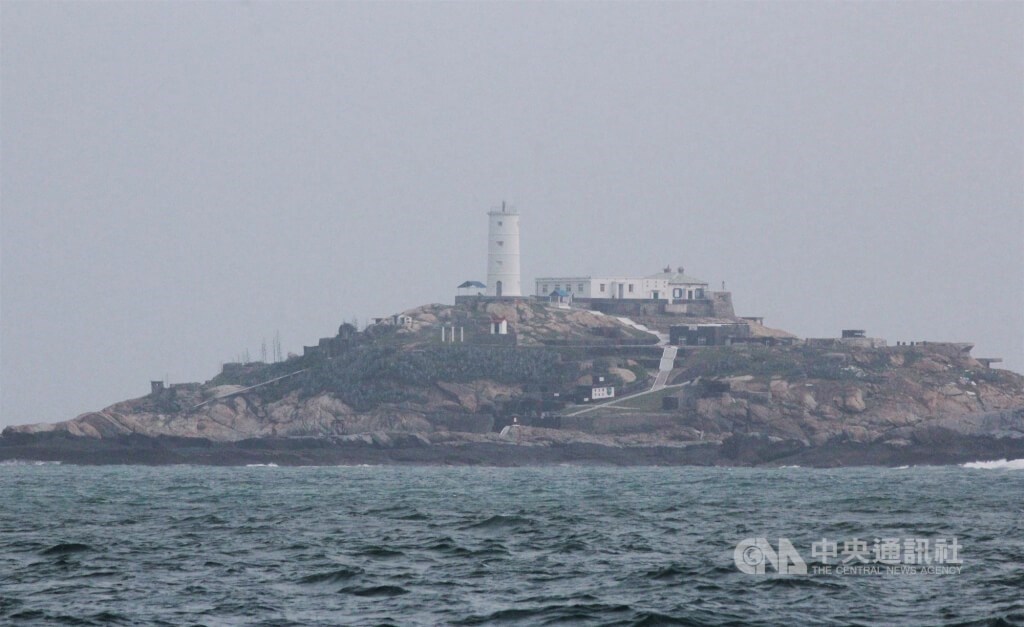 Kinmen, alternatively known as Quemoy, is a group of islands administered by the Republic of China (Taiwan), located roughly 10 kilometers east of the city of Xiamen in China's Fujian Province.
This marks the second time in a week that a PLA drone has been spotted in the vicinity of one of Taiwan's offshore counties.
Army units stationed on the tiny Dongyin (東引) Island, part of the Matsu archipelago under Taiwan's Lienchiang County, reported a similar incident on July 28.
The Army said at the time it believed the drone was being used by the Chinese side to conduct surveillance of Taiwanese troops stationed on Dongyin (東引) Island and to test the military's response to such incursions.
Wednesday's incursions came after U.S. House of Representatives Speaker Nancy Pelosi concluded a 19-hour visit to Taiwan, despite Beijing warning the California Democrat not to do so.
In the wake of Pelosi's visit, the PLA announced that it would hold live-fire military drills in six maritime areas near Taiwan from Thursday to Sunday.
Beijing, which sees Taiwan as part of its territory, also suspended imports of some food and agricultural products from Taiwan in retaliation for Pelosi's visit, the first by a sitting U.S. House speaker since 1997.
Update
Aug. 8: China changes previously announced timetable, PLA drills continue
Aug. 6: 20 Chinese warplanes, 14 warships deployed around Taiwan: MND
Aug. 6: U.S., Japan, Australia urge China to stop military drills
Aug. 6: Taiwan companies told to abide by China's labeling rule: MOEA
Aug. 5: 68 Chinese warplane, 13 warship sorties recorded around Taiwan: MND
Aug. 5: MOFA reports continued cyberattacks seeking to crash its website
Aug. 5: International flights avoiding Taipei FIR due to China drills: Official
Aug. 4: President Tsai calls China's live-fire drills 'irresponsible act'
Related News
Aug. 4: China fires 11 Dongfeng ballistic missiles into waters off Taiwan: MND
Aug. 4: China cannot stop world leaders from visiting Taiwan: Pelosi
Aug. 3: 22 Chinese aircraft cross Taiwan Strait median line ahead of military drills
Aug. 3: China's military exercises aimed at blockading Taiwan: defense ministry
Aug. 3: China imposes new trade restrictions on Taiwan as Pelosi visits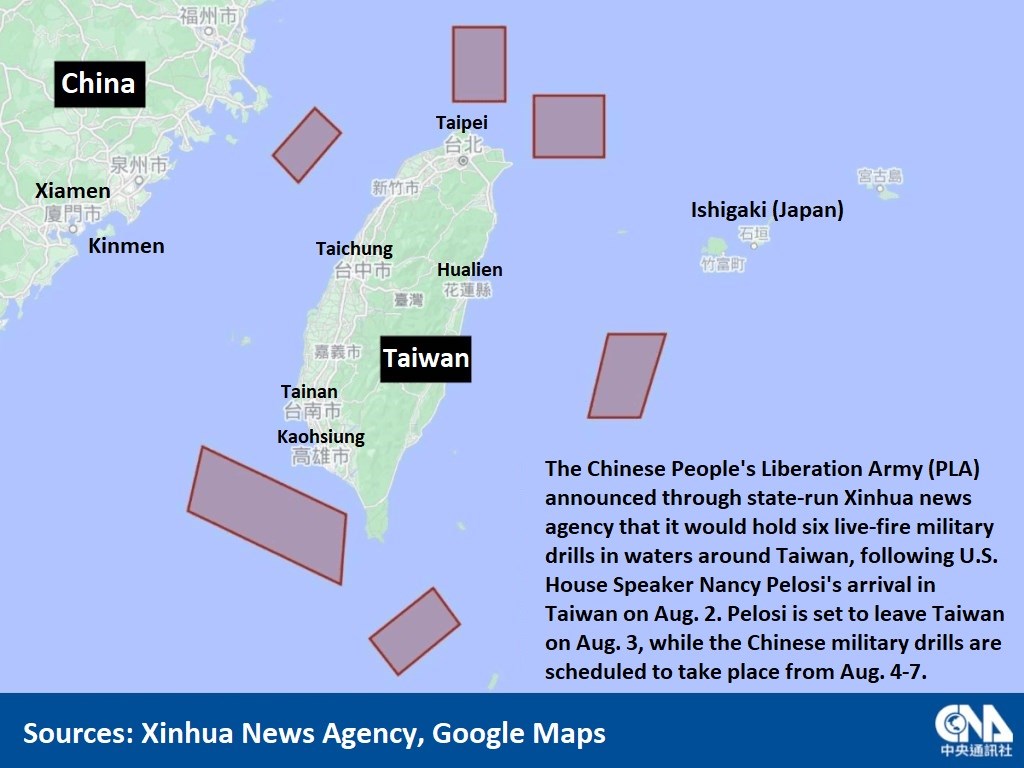 Aug. 3: Agencies gauge impact of new China import bans
Aug. 3: CrisisWatch sees higher risk of conflict over Taiwan due to Pelosi's visit
Aug. 3: American observers weigh pros and cons of Pelosi's visit to Taiwan
Aug. 2: Visit to honor 'unwavering' U.S. commitment to Taiwan: Pelosi