Taiwan creates citizenship pathway for Hong Kong asylum seekers: sources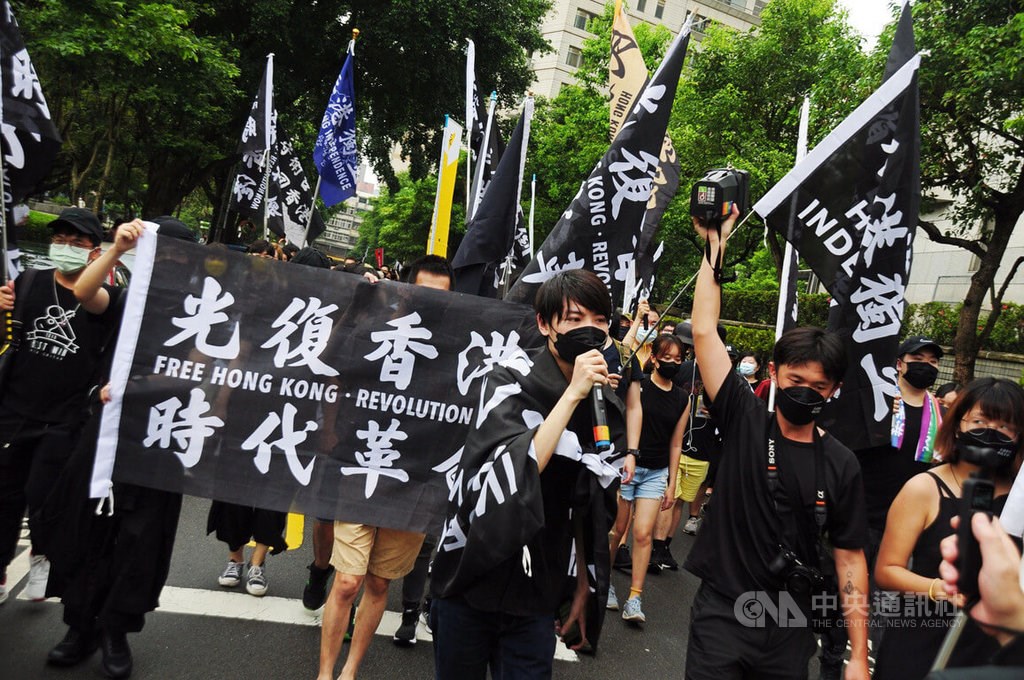 Taipei, July 30 (CNA) Taiwan recently adopted measures that will allow Hong Kong pro-democracy activists to apply for citizenship five years after seeking asylum in the country, sources told CNA.
The new measures took effect recently, which means that Hong Kongers who entered Taiwan under the government-run "Hong Kong Humanitarian Aid Project" since June 2020 can obtain Taiwan citizenship after a five-year stay, CNA has learned from three different sources.
Taiwan had launched the aid project and created the Taiwan-Hong Kong Office for Exchanges and Services to help Hong Kong pro-democracy activists relocate, in the wake of China's imposition of a National Security Law in June 2020, which empowered Hong Kong authorities to prosecute dissidents there.
After Taiwan established the humanitarian aid project, more than 100 Hong Kongers applied for asylum in Taiwan through the humanitarian aid project, seeking to work, do business, or study, among other activities. Some of them, however, have since left Taiwan, due mainly to their seemingly slim chances of obtaining residency status.
Before the new measures were adopted, there was no citizenship pathway for Hong Kong asylum seekers entering Taiwan for employment or entrepreneurship, according to the rules of the Mainland Affairs Council (MAC), which manages the project.
Hong Kong students in Taiwan, meanwhile, were eligible to apply for permanent residency five years after graduating from college, providing they had been employed for all of those five years, which meant a wait period of up to nine years after arrival, according to the previous MAC regulations.
Under the new scheme, Hong Kong asylum seekers working or doing business in Taiwan are now eligible to apply for permanent residency and then Taiwan citizenship after working for five years, according to sources familiar with the matter. One of the requirements is that the applicant's salary must be at least 1.5 times the minimum wage, the sources said.
For Hong Kong students, meanwhile, the Taiwan government removed the cap on the number of hours they can work during the semester, saying that many of them were finding it hard to make ends meet with the 20-hour per week work limit, according to the sources.
Those students can now obtain a work visa, instead of a student visa, which will allow them to apply for Taiwan citizenship after five years, the sources said.
At least one Hong Konger has successfully made the change from a student visa to a work visa, Ng Chhun-seng (黃春生), managing director of the civil organization Taiwanese Civil Aid to Hkers, told CNA.
Meanwhile, the Taiwan-Hong Kong Office for Exchanges and Services will soon explain the five-year citizenship pathway to Hong Kongers who have applied for entry to Taiwan under the aid project, according to sources.
When asked about the revised regulations, MAC did not give a direct answer, saying only that the Taiwan government has always been proactive in its humanitarian outreach to the people of Hong Kong.
"When it comes to humanitarian aid for Hong Kongers, the government has always provided assistance, including improved systems that will make them more comfortable living in Taiwan," MAC told CNA.
Earlier this year, MAC had put forth a plan to allow professionals from Hong Kong and Macau to apply for permanent residency after five years on a work permit, but the proposal was shelved days before it was due to take effect on May 1, as several lawmakers expressed concerns about national security risks, saying it would open a channel for China to infiltrate Taiwan.