Chinese drone detected near Taiwan-held island close to China: Army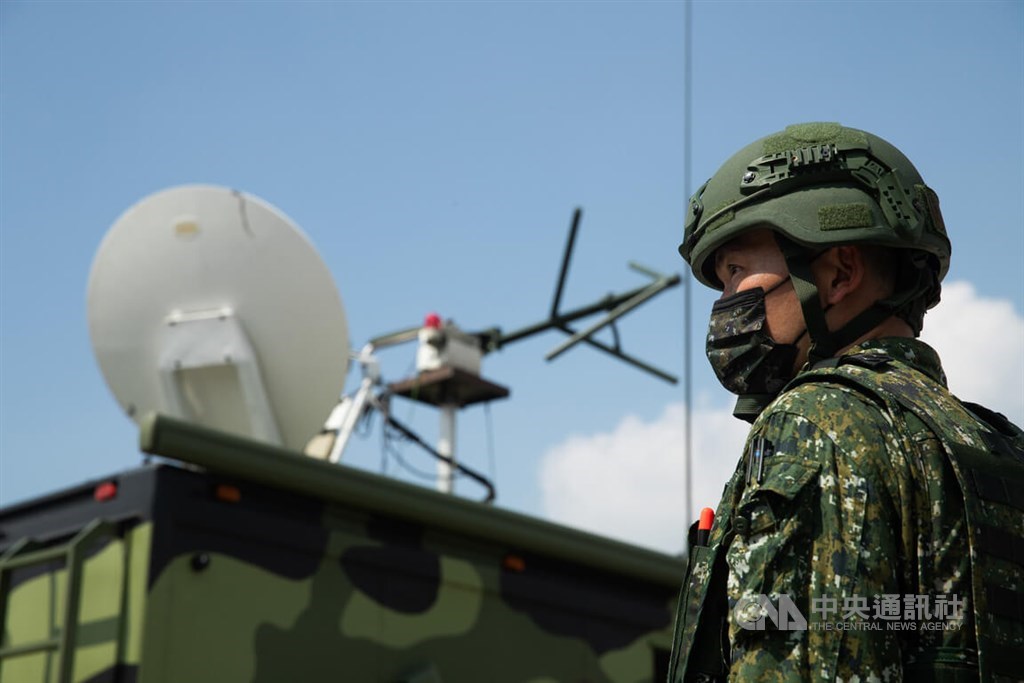 Taipei, July 28 (CNA) A Chinese drone was detected on two occasions flying close to an island held by the Republic of China (Taiwan's offical name) near the Chinese coast earlier Thursday, before being warned away by soldiers using flares, Taiwan's military said Thursday.
In a press statement, the nation's Army said it believed the drone was being used by the Chinese side to conduct surveillance of ROC troops stationed on Dongyin (東引) Island, and/or test the Taiwan military's response to such incursions.
The Army said it has taken appropriate counter-surveillance measures, including camouflage, to safeguard the security of its bases and military facilities, without elaborating.
However, the Army did not say if the drone entered Dongyin's territorial airspace nor if it is believed to have collected any sensitive intelligence.
The tiny island is part of the Matsu archipelago under Taiwan's Lienchiang County, which lies less than 50 kilometers east of China's Fujian Province and about 185 kilometers northwest of Keelung.
An intrusions by a Chinese aircraft was reported in February when a Chinese civilian Y-12 light twin-engine aircraft was spotted near Dongyin, though it did not enter the island's territorial airspace, according to Taiwan's military at the time.
A country's territorial airspace extends 12 nautical miles from the coastline of its territory. Countries have the right to destroy any hostile aircraft that enters its airspace.
The latest incident occurred as Taiwan held the five-day live-fire component of its annual Han Kuang series of military exercises.
The Han Kuang military exercises, first held in 1984, are the largest war games held in Taiwan involving all military branches and test the country's combat readiness in the event of a Chinese invasion.
This year, the 38th edition of Han Kuang drills kicked off Monday morning and will run until late Friday.
The incursion also came in the run up to a rumored trip to Taiwan by U.S. House of Representatives Speaker Nancy Pelosi in August, following a warning from the Chinese military that it will not sit idly by if Pelosi visits Taiwan, which Beijing sees as part of its territory.
2022 Han Kuang military exercises
July 28: Taiwan conducts psychological warfare drill with broadcasts, leaflets
July 27: Paratroopers stage airborne drills during Han Kuang exercises
July 26: Combat readiness drill showcases Taiwan's naval capabilities
July 26: President Tsai boards naval ship to observe combat readiness drill
July 25: Reservist-built defense positions on show as Han Kuang drills begin
July 25: Wanan air defense drill kicks off in northern Taiwan